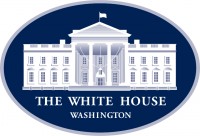 Washington, D.C. – Vice President Mike Pence accompanied Judge Amy Coney Barrett, President Donald Trump's latest nominee for the Supreme Court, to meet with Senate Majority Leader Mitch McConnell on Capitol Hill yesterday.

"We believe the Senate has an opportunity, Leader, for a fair and respectful consideration hearing," the Vice President said. "We urge our Democrat colleagues in the Senate to take the opportunity to meet with Judge Barrett and, as the hearing goes forward, to provide the kind of respectful hearing that the American people expect."
«Read the rest of this article»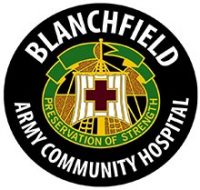 Fort Campbell, KY – Blanchfield Army Community Hospital's Department of Pharmacy is now offering patients the opportunity to activate their new or refilled prescriptions for filling through TRICAREOnline.com.
This new TOL Secure Messaging service enables patients to forgo standing in line twice, once to drop off their prescriptions and then a second time when they return to pick up their prescriptions. "This is a wonderful opportunity for all patients, those enrolled to a provider at Blanchfield and also patients who are enrolled to the network," said Lt. Col. Michele Hudak, chief of Pharmacy.
«Read the rest of this article»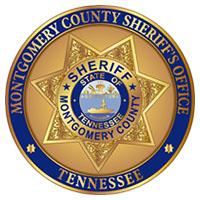 Clarksville, TN – Montgomery County Sheriff's Office investigators have charged three individuals in connection with bringing contraband into a penal institution.
The Sheriff's Office received an anonymous tip that a kitchen employee with Trinity Service Group, who provides food services to inmates, was bringing in prescription narcotics to an inmate.
Sean Richard Dale Gartside, 28, was charged with contraband in a penal institution. The investigation revealed that Gartside was transporting prescription narcotics in his shoe and delivering them to an inmate who is part of an inmate work detail in the kitchen.
«Read the rest of this article»

Clarksville, TN – Due to the COVID-19 Coronavirus pandemic, Austin Peay State University recently announced it is moving its traditional fall homecoming activities from the week of October 10th, 2020 to the spring 2021 semester, in conjunction with the Ohio Valley Conference (OVC) decision to postpone fall sports until spring.
«Read the rest of this article»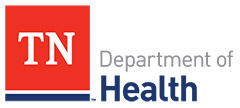 Nashville, TN – The Tennessee Department of Health (TDH) reports that there have been 188,505 confirmed cases of COVID-19 Coronavirus as of Wednesday, September 30th, 2020. That is an increase of 1,308 cases from Tuesday's 187,197 There have been 2,356 (+31) confirmed deaths in Tennessee because of the virus.
There have been FORTY ONE new cases of the COVID-19 Coronavirus reported in Montgomery County. The total is at 3,174. There has been forty six (+2) deaths in Montgomery County due to the virus.
«Read the rest of this article»

Clarksville, TN – The Clarksville Area Chamber of Commerce – upcoming events and announcements during the month of October.
On October 7th, the Chamber will hold its monthly Clarksville Young Professionals meeting virtually at noon.
«Read the rest of this article»

Clarksville, TN – Noelle Thompson, Miss Austin Peay 2021, received a Congressional Award Gold Medal on Saturday, September 26th, 2020 at the Austin Peay State University (APSU) Morgan Student University Center Ballroom for spending more than 1,800 hours serving the community through the Break Through 4 a Buddy program.
«Read the rest of this article»

Clarksville, TN – Get ready to rock 'n' roll with the King at the Roxy Regional Theatre this weekend when Planters Bank Presents… "Jailhouse Rock" on their big screen this Friday, October 2nd, 2020 at 7:00pm.
In this raw-edged rock 'n' roll classic, Elvis Presley stars as hotheaded young singer Vince Everett, who goes to prison for accidentally killing a man in a barroom brawl while defending a young woman's honor. After Everett's cellmate teaches him how to play guitar and encourages him to sing, Everett's hip-swiveling, electrifying performance at a jailhouse concert leads to stardom.
«Read the rest of this article»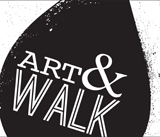 Clarksville, TN – Produced by The Downtown Clarksville Association, First Thursday Art Walk is a free, self-guided tour spanning a 5-block radius that combines visual art, live music, engaging events and more in the heart of Downtown Clarksville.
With 10+ venues, bars and businesses participating each month, the First Thursday Art Walk in Clarksville is the ultimate opportunity to savor and support local creative talent.
«Read the rest of this article»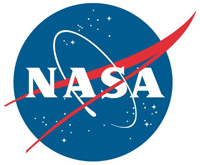 Washington, D.C. – NASA and SpaceX are beginning a regular cadence of missions with astronauts launching on an American rocket from American soil to the International Space Station as part of NASA's Commercial Crew Program. NASA's SpaceX Crew-1 is the first crew rotation mission with four astronauts flying on a commercial spacecraft, and the first including an international partner.
NASA astronauts Michael Hopkins, Victor Glover, Shannon Walker, and Soichi Noguchi of the Japan Aerospace Exploration Agency (JAXA) are set to launch to the space station on SpaceX's Crew Dragon spacecraft and Falcon 9 rocket.
«Read the rest of this article»