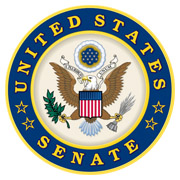 Washington, D.C. – U.S. Senators Lamar Alexander (R-Tenn.) and Tom Udall (D-N.M.) said the Senate unanimously passed a resolution to designate October 30th, 2020, as National Day of Remembrance for workers who helped develop and support the nation's nuclear weapons program.
"Between 1942 and 1945, as many as 75,000 individuals in Oak Ridge worked on the Manhattan Project, and today, the Y-12 National Security Complex employs more than 4,000 Tennesseans. Our country is safer because of these patriotic men and women, and I'm proud to represent a community of such vital importance to our nation's defense," Senator Alexander said.
«Read the rest of this article»
Clarksville-Montgomery County has the 3rd Cheapest Gas Prices in Tennessee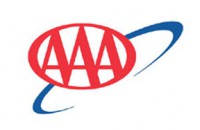 Nashville, TN – The Tennessee gas price average declined two cents from last week. The Tennessee Gas Price average is now $1.92 which is seven cents less than one month ago and 46 cents less than one year ago.
"Gasoline stocks declined over the week, but low demand helped push pump prices lower both locally and nationally," said Stephanie Milani, Tennessee public affairs director, AAA – The Auto Club Group. "That trend is likely to continue into the fall as the season sees fewer road trips, especially amid the pandemic."
«Read the rest of this article»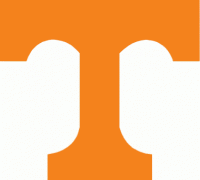 Knoxville, TN – No. 21/20 Tennessee (2-0) rushed for four touchdowns and used a punishing defensive performance to extend its win streak to eight consecutive games following a 35-12 triumph over Missouri (0-2) on Saturday in Neyland Stadium.
The victory improved the Vols record in home openers to 98-20-5. UT's eight-game win streak is the second-longest for the program since 1998, and the 23-point win is Tennessee's largest margin of victory over an SEC opponent since a 63-37 victory against Missouri on November 9th, 2016.
«Read the rest of this article»
Clarksville, TN – The scent of Tony Chachere's Cajun Seasoning will be wafting down Foster Street in Clarksville, TN on Saturday, October. 17th, 2020.
Loaves and Fishes will turn into a Cajun Kitchen complete with bubbling pots of roux and a trinity of vegetables that will lay the foundation for this tasty fundraiser.
The organization will host its annual Louisiana Saturday Night from 4:30pm to 7:00pm.
«Read the rest of this article»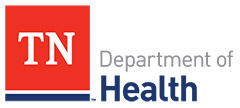 Nashville, TN – On Saturday, October 3rd, 2020, the Tennessee Department of Health (TDH) reports that there have been 191,422 confirmed cases of COVID-19 Coronavirus. That is an increase of 1,034 cases from Friday's 190,388 There have been 2,453 (+43) confirmed deaths in Tennessee because of the virus.
Seven new cases of the COVID-19 Coronavirus have been reported in Montgomery County. The total is at 3,212. There has been forty six deaths in Montgomery County due to the virus.
«Read the rest of this article»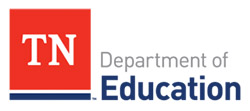 Nashville, TN – The Tennessee Department of Education has been awarded a five-year, $5.5 million State Personnel Development Grant to strengthen instructional practices for serving students with the most significant cognitive disabilities.
«Read the rest of this article»
"Serve Up Fire Safety in the Kitchen!™
Clarksville, TN – Clarksville Fire Rescue wants to remind everyone that "Fire Prevention Week" is Sunday October 4th through Saturday, October 10th, 2020.
Clarksville Fire Rescue is teaming up with the National Fire Protection Association® (NFPA®) — the official sponsor of Fire Prevention Week for more than 90 years —to promote this year's Fire Prevention Week campaign, "Serve Up Fire Safety in the Kitchen!" The campaign works to educate everyone about simple but important actions they can take to keep themselves and those around them safe.
«Read the rest of this article»

Silver Spring, MD – The U.S. Food and Drug Administration (FDA_ has announced the following actions taken in its ongoing response effort to the COVID-19 Coronavirus pandemic:
The FDA has issued a warning letter to Nephron Pharmaceuticals Corporation (Nephron) due to emails Nephron's CEO and a sales representative sent concerning its product Budesonide Inhalation Suspension, which were the subject of complaints submitted to the FDA Bad Ad Program.
«Read the rest of this article»

Clarksville, TN – This November, Austin Peay State University will honor six distinguished individuals with this year's APSU Alumni Awards at a small gathering of their personal guests and several University officials.
«Read the rest of this article»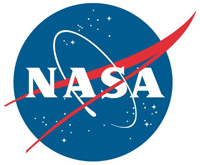 Pasadena, CA – When you look up at the night sky, how do you know whether the specks of light that you see are bright and far away, or relatively faint and close by? One way to find out is to compare how much light the object actually emits with how bright it appears. The difference between its true luminosity and its apparent brightness reveals an object's distance from the observer.
Measuring the luminosity of a celestial object is challenging, especially with black holes, which don't emit light. But the supermassive black holes that lie at the center of most galaxies provide a loophole: They often pull lots of matter around them, forming hot disks that can radiate brightly.
«Read the rest of this article»