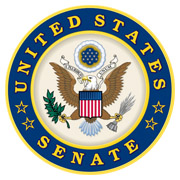 Washington, D.C. – Last week, President Donald Trump nominated Judge Amy Coney Barrett to serve as an Associate Justice on the United States Supreme Court. Judge Barrett is a respected constitutionalist with a proven record of upholding the rule of law.
She understands that it is a judge's job to interpret the law, not make the law, and is committed to safeguarding our religious liberties at a time when these freedoms are increasingly under attack.
ICYMI, Judge Barrett has a Tennessee connection! After graduating from Rhodes College in Memphis, she received her law degree from Notre Dame Law School, where she is now a professor.
«Read the rest of this article»
Nashville, TN – Many ailments such as a cold, allergies, flu and COVID-19 Coronavirus share similar symptoms. Under ordinary circumstances, people struggle to decide if they should call a health provider when they or other family members feel sick. But COVID-19 Coronavirus has complicated the situation this year.
«Read the rest of this article»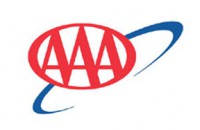 Tampa, FL – The latest Energy Information Administration (EIA) report measures demand at 8.52 million b/d, which is a slight uptick from the previous week's 8.48 million b/d. However, the small increase is still 850,000 b/d lower than last year at this time.
"Low demand, even as gasoline stocks decline, has helped pump prices decline or hold steady on the week," said Jeanette Casselano, AAA spokesperson.
«Read the rest of this article»

Nashville, TN – On Monday, October 4th, 2020, the calendar used to determine unemployment benefits will start a new quarter.
This could impact many unemployment claims.
«Read the rest of this article»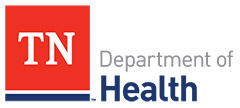 Nashville, TN – The Tennessee Department of Health (TDH) reports that there have been 192,906 confirmed cases of COVID-19 Coronavirus as of Sunday, October 4th, 2020. That is an increase of 1,484 cases from Saturday's 191,422 There have been 2,469 (+16) confirmed deaths in Tennessee because of the virus.
There have been TWENTY THREE new cases of the COVID-19 Coronavirus reported in Montgomery County. The total is at 3,235. There has been forty six deaths in Montgomery County due to the virus.
«Read the rest of this article»

Clarksville, TN – Austin Peay State University (APSU) chemistry professor Dr. Leslie Hiatt spent some of the summer transforming a scrapped glass door into a learning tool for students forced to take online classes during the COVID-19 Coronavirus pandemic.
«Read the rest of this article»
Nashville, TN – In accordance with the current scientific understanding of COVID-19 Coronavirus, Tennessee's Economic Recovery Group has issued updated guidance for businesses and other activities under the Tennessee Pledge.
«Read the rest of this article»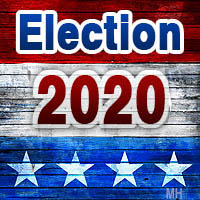 Montgomery County, TN – In the race for Montgomery County Circuit Court Clerk, one candidate stands out far above the rest, and that is Wendy Davis. Wendy has served faithfully in the Clerk's office for over two decades, with 18 years as the Chief Deputy for the department under the previous Circuit Court Clerk, Cheryl Castle. She is currently serving as the Interim Circuit Court Clerk.
There is simply no one else with the knowledge and experience that Wendy brings to the Circuit Court Clerk's office. She understands what it takes to keep the department running, and also what it will take to move the office forward into the future.
«Read the rest of this article»
Tennessee Titans (3-0) vs. Pittsburgh Steelers (3-0)
Sunday, October 4th, 2020 | Noon CT
Nashville, TN | Nissan Stadium | TV: CBS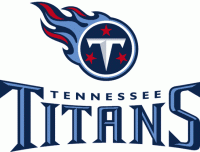 Nashville, TN – The Tennessee Titans welcome fans back this week as they host the Pittsburgh Steelers in a battle of 3-0 teams. For the first time since Nissan Stadium opened in 1999, two undefeated teams after three or more weeks of a season will take the field. Kickoff is scheduled for noon CT on Sunday, October 4th, 2020.
The Titans are off to their first 3-0 start to a season since 2008. With a win this week, the current Titans would match the 2008 squad as the only teams in franchise history to go 4-0.
«Read the rest of this article»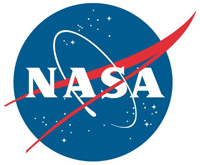 Washington, D.C. – A Northrop Grumman Cygnus resupply spacecraft is on its way to the International Space Station with nearly 8,000 pounds of scientific investigations, technology demonstrations, commercial products, and other cargo after launching at 8:16pm CT Friday, October 2nd, 2020, from NASA's Wallops Flight Facility on Wallops Island, Virginia.
The spacecraft launched on an Antares rocket from the Virginia Mid-Atlantic Regional Spaceport's Pad 0A at Wallops and is scheduled to arrive at the space station around 5:20am Monday, October 5th. Coverage of the spacecraft's approach and arrival will begin at 2:45am CT on NASA Television and the agency's website.
«Read the rest of this article»