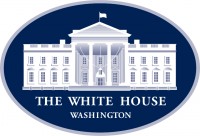 Washington, D.C. – "If there's one thing Americans need to know about the healthcare plan President Donald Trump unveiled last week, it's this: The president is delivering more choice, lower costs, and better care for every American, whatever their healthcare needs or however their healthcare is paid for," Health & Human Services Secretary Alex Azar writes in Townhall.

"The previous administration's attempt to fix our healthcare system, the Affordable Care Act (ACA), focused primarily on a tiny slice of American healthcare: the individual insurance market. President Trump's plan goes much further."
«Read the rest of this article»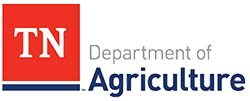 Nashville, TN – The Tennessee Department of Agriculture's Division of Forestry is observing National Fire Prevention Week October 4th-10th by reminding citizens to follow simple safety practices to prevent wildfires and obtain a debris burn permit for leaf and brush piles.
The official start of wildfire season in Tennessee is October 15th.
«Read the rest of this article»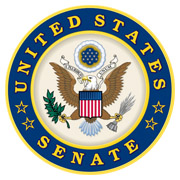 Washington, D.C. – Yesterday, Wednesday, October 8th, 2020, Senators Marsha Blackburn (R-Tenn.) and Josh Hawley (R-Mo.) urged the U.S. Conference of Mayors to reevaluate the 157 sister-city partnerships between U.S. and Chinese communities, which ostensibly promote cultural exchange and economic development.
"The recent actions of the Chinese Communist Party (CCP), however, suggest that sister-city partnerships may be China's newest political weapon," the Senators wrote. "Clearly, the CCP hides behind the veil of soft diplomacy and mutual benefit until their foreign partners exhibit ideological nonconformity… Sister-city partnerships may leave American communities vulnerable to Chinese espionage and economic coercion. With that, we urge you to heed the CCP's strategic intentions and attempts to exploit our freedoms at the Federal and local levels."
«Read the rest of this article»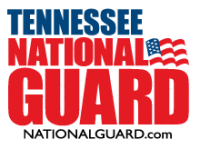 Nashville, TN – Since March, the Tennessee National Guard has been working diligently alongside Tennessee's Department of Health, Tennessee Emergency Management Agency, and various other state and local agencies to successfully administer COVID-19 Coronavirus tests to fellow Tennesseans.
By October 8th, 2020 Tennessee guardsmen have successfully tested over 400,000 of their fellow citizens.
«Read the rest of this article»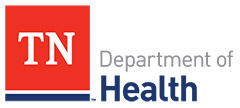 Nashville, TN – On Friday, October 9th, 2020, the Tennessee Department of Health (TDH) reports that there have been 201,530 confirmed cases of COVID-19 Coronavirus. That is an increase of 2,030 cases from Thursday's 200,103 There have been 2,614 (+23) confirmed deaths in Tennessee because of the virus.
THIRTY THREE new cases of the COVID-19 Coronavirus have been reported in Montgomery County. The total is at 3,417. There has been forty eight (+1) deaths in Montgomery County due to the virus.
«Read the rest of this article»
Tennessee Vols (2-0) at Georgia Bulldogs (2-0)
Saturday, October 10th, 2020 | 2:30pm CT
Athens, GA | Sanford Stadium | TV: CBS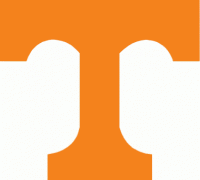 Athens, GA – After a 2-0 start to the season, No. 14/12 Tennessee will face its toughest challenge yet as the Vols travel to Athens to take on No. 3/3 Georgia on Saturday afternoon.
UT will be looking to upset the Bulldogs and extend their SEC-leading win streak to nine games. The only FBS program with a longer current win streak than Tennessee is Air Force (9).
Saturday's game has been tabbed as the SEC Game of the Week and will be televised on CBS with Brad Nessler (PxP), Gary Danielson (analyst) and Jamie Erdahl (sideline) on the call.
«Read the rest of this article»

Clarksville, TN – tnAchieves, the local partnering organization for Tennessee Promise, which provides two years of tuition-free attendance at a community or technical college in Tennessee, is looking for both high school applicants and mentors to assist seniors in pursuing higher education.
In Clarksville-Montgomery County, both the number of students who have applied for the scholarship and the adult mentors has seen a significant drop in 2020.
«Read the rest of this article»
Tennessee Titans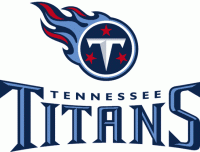 Nashville, TN – In Week 5 of the 2019 season, the Tennessee Titans hosted the Buffalo Bills at Nissan Stadium and lost by a score of 14-7.
Buffalo got on the board first in the second quarter by way of a six-play, 60-yard scoring drive. Bills QB Josh Allen connected with Bills WR John Brown for 14-yard and 21-yard passes, as well as with Bills WR Duke Williams for 11 yards to help move the chains.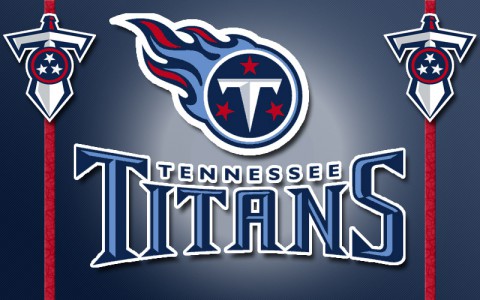 «Read the rest of this article»

Clarksville, TN – Austin Peay State University statistics instructor Sam Ligo for years has used his woodworking skills and engineering know-how to build mathematical models – real-world 3D representations of the math – to help his students learn.
And over the summer, he built his latest learning tool – a Galton Board.
«Read the rest of this article»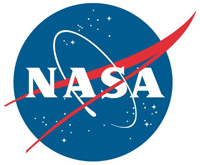 Pasadena, CA – After touching down on the Red Planet February 18th, 2021, NASA's Mars 2020 Perseverance rover will scour Jezero Crater to help us understand its geologic history and search for signs of past microbial life. But the six-wheeled robot won't be looking just at the surface of Mars: The rover will peer deep below it with a ground-penetrating radar called RIMFAX.
Unlike similar instruments aboard Mars orbiters, which study the planet from space, RIMFAX will be the first ground-penetrating radar set on the surface of Mars.
«Read the rest of this article»