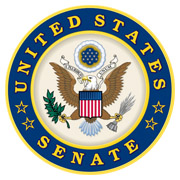 Washington, D.C. – Senator Marsha Blackburn (R-Tenn.) led a bipartisan group of thirty colleagues in raising concerns with Health and Human Services Secretary Alex Azar about changes in reporting requirements, which have the potential to create financial hardships and uncertainty for hospitals across the country, especially those operating in rural areas.
Senators John Barrasso (R-Wyo.), John Boozman (R-Ark.), Richard Burr (R-N.C.), Shelley Moore Capito (R-W.V.), Susan Collins (R-Maine), John Cornyn (R-Texas), Kevin Cramer (R-N.D.), Mike Crapo (R-Idaho), Steve Daines (R-Mont.), Joni Ernst (R-Iowa), Deb Fischer (R-Neb.), Cory Gardner (R-Colo.), Lindsey Graham (R-S.C.), Josh Hawley (R-Mo.), Cindy Hyde-Smith (R-Miss.), James Inhofe (R-Okla.), Kelly Loeffler (R-Ga.), Joe Manchin (R-W.V.), Jerry Moran (R-Kansas), Lisa Murkowski (R-Alaska), David Perdue (R-Ga.), James Risch (R-Idaho), Mike Rounds (R-S.D.), Marco Rubio (R-Fla.), Tim Scott (R-S.C.), Kyrsten Sinema (R-Ariz.), Dan Sullivan (R-Alaska), John Thune (R-S.D.), Thom Tillis (R-N.C.) and Roger Wicker (R-Miss.) are cosigners.
«Read the rest of this article»

Birmingham, AL – BioGX, a molecular diagnostics solutions company, announced FDA Emergency Use Authorization (EUA) submission of an extraction-free, direct sample addition RT-PCR test for detection of SARS-CoV-2 viral RNA in patients suspected of COVID-19 Coornavirus.
The Xfree® COVID-19 Direct RT-PCR test ("Xfree COVID-19″) is a complete test in a single vial, lyophilized in the trusted BioGX Sample-Ready™ format. The user would simply Just Add Water™, the patient sample, and run the test on a validated real-time PCR instrument.
«Read the rest of this article»
Washington, D.C. – The U.S. Department of Transportation's National Highway Traffic Safety Administration (NHTSA) has released a preview of 2019 data from the Fatality Analysis Reporting System and preliminary estimates for the first half of 2020.
Alongside the release of the 2019 preview data and 2020 first-half fatality projections, the agency issued two companion reports, Special Report: Examination of the Traffic Safety Environment During the Second Quarter of 2020 and Drug and Alcohol Prevalence in Seriously and Fatally Injured Road Users Before and During the COVID-19 Public Health Emergency.
«Read the rest of this article»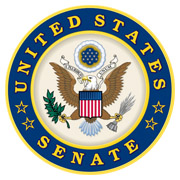 Washington, D.C. – Today, Monday, October 12th, 2020, U.S. Senator Marsha Blackburn (R-Tenn.) delivered her opening statement at the hearing to consider Judge Amy Coney Barrett for confirmation to the Supreme Court.
To watch Senator Blackburn's opening statement, here.
Remarks As Delivered
Judge Barrett, congratulations to you and your family. I'm delighted to see you back in the room. I am thrilled to see you are here with us today. We have had 164 American citizens nominated to the Supreme Court, and today is the fifth time that we have had a female judge come before us. We welcome you.
«Read the rest of this article»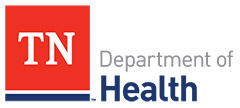 Nashville, TN – The Tennessee Department of Health (TDH) reports that there have been 207,682 confirmed cases of COVID-19 Coronavirus as of Monday, October 12th, 2020. That is an increase of 2,834 cases from Sunday's 204,848 There have been 2,649 (+7) confirmed deaths in Tennessee because of the virus.
There have been E I G H T Y F O U R new cases of the COVID-19 Coronavirus reported in Montgomery County. The total is at 3,575. There has been forty nine deaths in Montgomery County due to the virus.
«Read the rest of this article»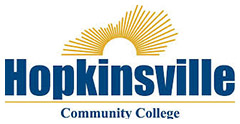 Hopkinsville, KY – The Hopkinsville Community College (HCC) spring semester Dean and President's Lists recognized 151 full and part-time students for their academic achievement.
Full-time students who have earned at least a 3.5 grade point average (GPA) and successfully completed 12 hours or more of course work numbered 100 or above (excluding MA 108) for the academic term qualify for the full-time Dean's List.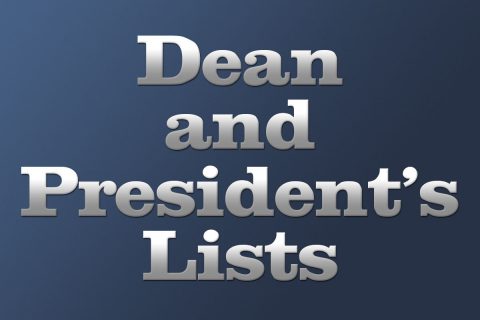 «Read the rest of this article»

Clarksville, TN – On Friday, October 16th, 2020, at 7:00pm, get to know the legend behind the rainbow when Planters Bank Presents… Renee Zellweger's unforgettable portrait of showbiz legend Judy Garland in JUDY at the Roxy Regional Theatre.
Thirty years after starring in The Wizard of Oz, beloved actress and singer Judy Garland arrives in London to perform sold-out shows at the Talk of the Town nightclub. While there, she reminisces with friends and fans and begins a whirlwind romance with musician Mickey Deans, her soon-to-be fifth husband.
«Read the rest of this article»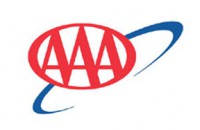 Tampa, FL – AAA reports that at $2.18, the national gas price average is at the cheapest start to the month of October since 2016. That average is the same as a week ago, four cents cheaper than the start of this past September and nearly 50 cents cheaper than last year.
The national average held on the week as demand was mostly stable at 8.5 million b/d despite gasoline stocks increasing by 700,000 bbl.
«Read the rest of this article»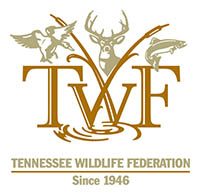 Nashville, TN – Tennessee Wildlife Federation, one of the largest and oldest nonprofits dedicated to conserving our state's wildlife and natural resources, invites Tennessee families to learn how to hunt deer. Six experiences have been announced for October.
First-time or novice deer hunters—or those interested in future experiences around turkey, dove, or fish—can sign up at tnwf.org/interest.
The Federation's Hunting and Fishing Academy program provides engaging, hands-on instruction in the art of being an outdoorsman through multi-day, immersive experiences.
«Read the rest of this article»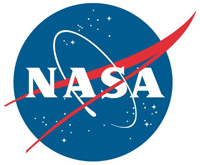 Mountain View, CA – When a natural disaster occurs, an impressive number of participants are often needed to help with the response. Consider just the number of different aircraft that might be involved in fighting a wildfire: tankers releasing fire retardant, lead planes to guide them, helicopters dropping off field crews, aircraft from which smokejumpers arrive on the scene… And that's to say nothing of the activity taking place on the ground.
Responding to an emergency like this – or a hurricane or search and rescue effort, to name a few – requires extensive collaboration among a host of groups that, right now, is coordinated manually under challenging conditions. This makes communication difficult.
«Read the rest of this article»