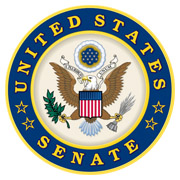 Washington, D.C. – This week, Judge Amy Coney Barrett testified before the Senate Judiciary Committee.
Judge Barrett demonstrated not only her impeccable credentials, but also her deep commitment to upholding the rule of law.
Under rigorous questioning, Judge Barrett remained poised, and affirmed that she is an originalist and textualist who will "apply the law as written."
«Read the rest of this article»

Nashville, TN – The Tennessee Wildlife Resources Agency (TWRA) is continuing its sales effort for a pink patch and hat featuring the patch during October for Breast Cancer Awareness Month. All proceeds from the sales go to Casting for Recovery, a nonprofit organization that exists to take women affected by breast cancer fly fishing,
The cost for the patch is $10.00 and $20.00 for the hat. Thanks to the Tennessee Wildlife Resources Foundation, these items have been donated for purchase so 100 percent of the purchase price will go to Casting for Recovery.
«Read the rest of this article»
Blanchfield Army Community Hospital public affairs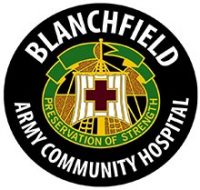 Fort Campbell, KY – On Thursday, October 15th, 2020, Blanchfield Army Community Hospital's Perinatal Bereavement Nurses and Chaplain hosted a virtual remembrance ceremony in the Fort Campbell Soldier Recovery Unit Memorial Garden for families who have experienced a loss during a pregnancy or the loss of a baby or child.
"Footprints on the Heart" is an annual gathering at Blanchfield for families who have lost a baby through miscarriage, ectopic pregnancy, intrauterine fetal demise, stillborn or infant death. This special day is focused on remembrance and healing.
«Read the rest of this article»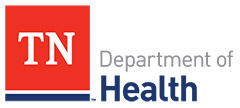 Nashville, TN – The Tennessee Department of Health (TDH) reports that there have been 217,412 confirmed cases of COVID-19 Coronavirus as of Sunday, October 18th, 2020. That is an increase of 2,350 cases from Saturday's 215,062. There have been 2,776 (+6) confirmed deaths in Tennessee because of the virus.
There have been FORTY FOUR new cases of the COVID-19 Coronavirus reported in Montgomery County. The total is at 3,784. There has been fifty one deaths in Montgomery County due to the virus.
«Read the rest of this article»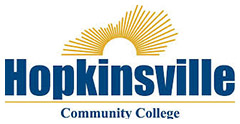 Hopkinsville, KY – October is Manufacturing Month and Hopkinsville Community College (HCC) is proud to train students for jobs in advanced manufacturing.
HCC has more than 25 advanced manufacturing partners and aligns its programs with local business needs. This prepares students to walk out of college and into a good paying career.
«Read the rest of this article»

Silver Spring, MD – The U.S. Food and Drug Administration (FDA) continued to take action in the ongoing response to the COVID-19 Coronavirus pandemic:
The FDA issued and immediately implemented a new guidance: Enforcement Policy for Modifications to FDA-Cleared Molecular Influenza and RSV Tests During the Coronavirus Disease 2019 (COVID-19) Public Health Emergency.
«Read the rest of this article»

Nashville, TN – The Tennessee Fish and Wildlife Commission (TFWC) to hold a one-day meeting on Friday, October 23rd, 2020 beginning at 9:00am at Buffalo Ridge Refuge in Humphreys County. It will be the first formal TFWC meeting held at the refuge.
An update will be provided on the status of Asian carp to include distribution information, TVA's Programmatic Environmental Assessment, USFWS funding and associated work plans for 2021 in the Tennessee/Cumberland and Lower Mississippi (Reelfoot) basins.
«Read the rest of this article»

Clarksville, TN – If time keeps slipping away and you once again missed the registration deadline for our Roxy Regional School of the Arts, then we have great news for you!
We are now offering open enrollment in our Roxy Regional School of the Arts for the month of November to fill a limited number of remaining slots. So for those of you interested in honing your craft or discovering a new passion, don't miss this chance!
Please note that the semester is already in progress, and these classes will begin the week of November 2nd, 2020.
«Read the rest of this article»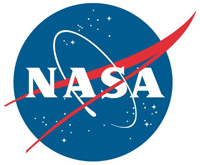 Pasadena, CA – NASA says preparations are ramping up for the November 10th, 2020 launch of the world's latest sea level satellite. Since arriving in a giant cargo plane at Vandenberg Air Force Base in California last month, Sentinel-6 Michael Freilich has been undergoing final checks, including visual inspections, to make sure it's fit to head into orbit.
Surviving the bone-rattling vibrations and sounds of launch atop a Falcon 9 rocket is just the start of the mission.
«Read the rest of this article»