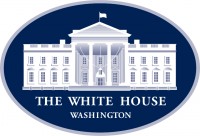 Washington, D.C. – During her confirmation hearings, Judge Barrett demonstrated respect for the law, intelligence, good character and steady temperament. Having attended college in Tennessee and law school in Indiana, her background will strengthen the Supreme Court by making it more diverse.
She is well-qualified and has said she will decide cases based upon the law, not her personal views. Judge Barrett will be an excellent Associate Justice of the Supreme Court, and I will vote to confirm her nomination.
«Read the rest of this article»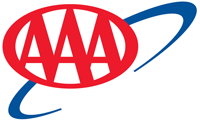 Nashville, TN – The Auto Club Group (AAA) joins the Tennessee Highway Safety Office (THSO) for the second year to offer the Reduce TN Crashes Scholarship Award.
The THSO and AAA – The Auto Club Group will reward one exemplary high school senior in Tennessee with a $3,000 scholarship for working with the THSO's Reduce TN Crashes program to improve teen driver safety within their local community.
«Read the rest of this article»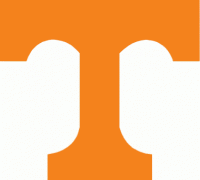 Knoxville, TN – The Tennessee Vols football team got a pair of touchdown passes from senior quarterback Jarrett Guarantano and a career-best day from freshman wide receiver Jalin Hyatt, but it wasn't enough for the Vols to keep pace in a 48-17 setback to the No. 2 Alabama Crimson Tide at Neyland Stadium on Saturday.

Guarantano who had scoring passes of 38 yards to Hyatt and 27 yards to senior wide receiver Josh Palmer, finished the day 13 of 24 through the air. He moved into seventh on UT's career passing yards list (5,976) after throwing for 162 yards vs. the Crimson Tide. Guarantano moved past Jeff Francis (1985-88), who threw for 5,867 yards during his career.
«Read the rest of this article»

Silver Spring, MD – The U.S. Food and Drug Administration has approved the antiviral drug Veklury (remdesivir) for use in adult and pediatric patients 12 years of age and older and weighing at least 40 kilograms (about 88 pounds) for the treatment of COVID-19 Coronavirus requiring hospitalization.
«Read the rest of this article»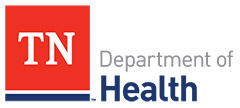 Nashville, TN – On Saturday, October 24th, 2020, the Tennessee Department of Health (TDH) reports that there have been 231,171 confirmed cases of COVID-19 Coronavirus. That is an increase of 2,241 cases from Friday's 228,930. There have been 2,944 (+21) confirmed deaths in Tennessee because of the virus.
There have been THIRTY FIVE new cases of the COVID-19 Coronavirus reported in Montgomery County. The total is at 4,115. There has been fifty five (+3) deaths in Montgomery County due to the virus.
«Read the rest of this article»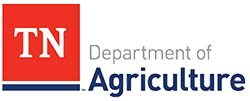 Nashville, TN – The Tennessee Department of Agriculture (TDA) is alerting consumers to an increase in fraudulent credit card devices found at gas pumps across the state.
"Inspectors with our Weights and Measures Section are discovering credit card skimmers during routine gas pump inspections," Commissioner Charlie Hatcher, D.V.M. said.
«Read the rest of this article»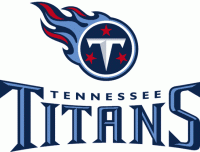 Nashville, TN – There have been 78 combined regular season and postseason meetings between the Tennessee Titans/Houston Oilers and Pittsburgh Steelers in a rivalry that dates back to 1970. The Steelers lead the series 46-32.
There is no other team the Titans/Oilers have met in their history as often as the Steelers, with the Cincinnati Bengals being next most common opponent at 75 games.
«Read the rest of this article»
Nashville, TN – This Thanksgiving season, the American Red Cross is partnering with Dickey's Barbecue Pit to encourage eligible donors to give thanks and give life by rolling up a sleeve at the Dickey's Barbecue Pit Blood Drive, 2345 Madison Street in Clarksville Tuesday, November 3rd, 2020 from 11:00am to 3:00pm and at the Red Cross in Nashville and Clarksville each Monday in November.
«Read the rest of this article»
Clarksville, TN – Clarksville Transit System (CTS) is offering free fares on Route 1000 for the rest of the year to introduce riders to the buses that serve the Clarksville-Montgomery County industrial parks east of Interstate 24.
Route 1000 will operate fare free from 6:30am to 6:30pm Monday through Friday from October 26th to December 31st.
«Read the rest of this article»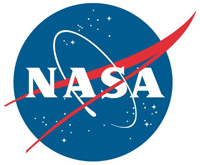 Washington, D.C. – Two days after touching down on asteroid Bennu, NASA's OSIRIS-REx mission team received on Thursday, October 22nd, 2020 images that confirm the spacecraft has collected more than enough material to meet one of its main mission requirements – acquiring at least 2 ounces (60 grams) of the asteroid's surface material.
The spacecraft captured images of the sample collector head as it moved through several different positions. In reviewing these images, the OSIRIS-REx team noticed both that the head appeared to be full of asteroid particles, and that some of these particles appeared to be escaping slowly from the sample collector, called the Touch-And-Go Sample Acquisition Mechanism (TAGSAM) head.
«Read the rest of this article»