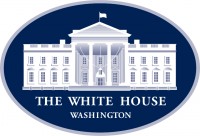 Washington, D.C. – After a unanimous vote by the Judiciary Committee last week, the Senate just confirmed Seventh Circuit Court of Appeals Judge Amy Coney Barrett to become the 115th Associate Justice of the United States Supreme Court.

"Having confirmed her to the Circuit Court in 2017 with bipartisan support, the Senate has already undertaken a thorough and rigorous review of her record," Senator Ted Cruz (R-TX) said after President Trump made the nomination last month.
«Read the rest of this article»
Blanchfield Army Community Hospital Public Affairs
Fort Campbell, KY – A team of Soldiers and Department of the Army civilians were formally recognized October 21st, 2020 for their innovative process-improvement initiative that streamlined patient access to behavioral health resources enhancing patient outcomes and medical readiness.
U.S. Army Surgeon General and Commanding General, U.S. Army Medical Command Lt. Gen. R. Scott Dingle and Army Medicine Chief of Staff and Chief of the Army Medical Department Civilian Corps Mr. Richard Beauchemin presented a team from Blanchfield Army Community Hospital on Fort Campbell, Kentucky with the coveted Army Medicine Wolf Pack Award during a virtual award ceremony.
«Read the rest of this article»
CTS Spooky Special ready to roll again
Clarksville, TN – The Clarksville Transit System (CTS) Spooky Special is back for another Spooky Clarksville tour.
The Halloween-adorned bus will run the streets of Clarksville, offering free rides on Friday, October 30th and Saturday, October 31st, 2020.
The Spooky Special, or Spooky Bus as some call it, is a Clarksville Transit System Halloween tradition that started 29 years ago to help residents get acquainted with the local public transportation service and to thank consistent passengers.
«Read the rest of this article»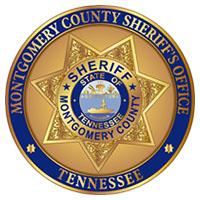 Clarksville, TN – The Montgomery County Sheriff's Office would like to congratulate Clayton Rudder, Brandon Theis, and Chaz Benning on their recent promotions to Corporal.
Rudder began his career with the Sheriff's Office in 2013 as a Deputy in the Detention Services Bureau. He transferred to the Courts and Process Division in 2014.
He is also a U. S. Army Veteran. Rudder brings over 7 years of diverse experience to his new position as a Corporal in the Courts and Process Division.
«Read the rest of this article»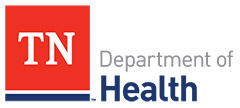 Nashville, TN – On Monday, October 26th, 2020, the Tennessee Department of Health (TDH) reports that there have been 236,518 confirmed cases of COVID-19 Coronavirus. That is an increase of 2,198 cases from Sunday's 234,320. There have been 2,999 (+28) confirmed deaths in Tennessee because of the virus.
There have been T W E N T Y T H R E E new cases of the COVID-19 Coronavirus reported in Montgomery County. The total is at 4,240. There has been fifty seven (+1) deaths in Montgomery County due to the virus.
«Read the rest of this article»
Annual Lights Display Returns with New Nutcracker Exhibition
Nashville, TN – Cheekwood's Holiday Lights festival is set to return November 20th and will run through January 10th, 2021. Featuring more than a million lights throughout Cheekwood's gardens, the carefully planned course offers holiday experiences designed to appeal to all ages.
Now in its sixth year, the popular wintertime program was voted Best Local Event/Festival by Nashville Scene in 2019.
«Read the rest of this article»

Clarksville, TN – Austin Peay State University (APSU) students who need help putting food on the table can get free hot meals through a new Austin Peay State University Foundation program.
But those students must visit www.apsu.edu/feed-a-gov this week to fill out a survey to make sure they are added to the program.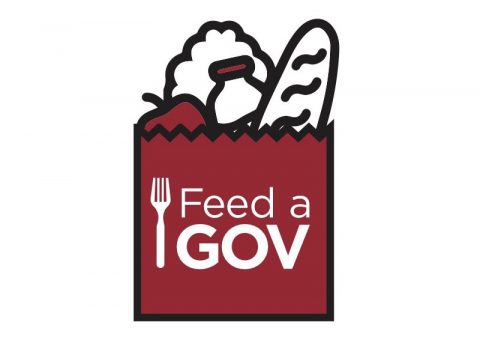 «Read the rest of this article»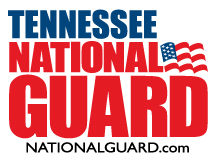 Nashville, TN – Under the U.S. Army's new division alignment training plan, the 278th Armored Cavalry Regiment, headquartered in Knoxville, will be aligning with Texas' 36th Infantry Division for training and possible future deployments starting this October.
The purpose of this change is to better prepare National Guard units to deploy and fight in large-scale ground combat operations at the division level. Eight division headquarters across the United States are aligning with subordinate brigades to improve the National Guard's readiness. Tennessee is aligning with the 36th Infantry Division headquartered in Austin, Texas.
«Read the rest of this article»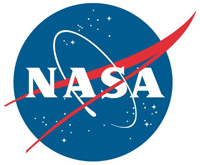 Cleveland, OH – Since the beginning of the space program, people have been captivated by big, powerful rockets—like NASA's Saturn V rocket that sent Apollo to the lunar surface, or the Space Launch System that will produce millions of pounds of thrust as it sends Artemis astronauts back to the Moon.
But what if the most powerful propulsion system in NASA's toolbox produces less than one pound of thrust while reaching speeds of up to 200,000 mph? What if it costs less, carries more, and uses less fuel?
«Read the rest of this article»