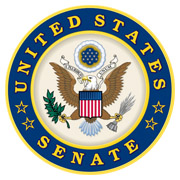 Washington, D.C. – Last week, I authored a letter directed to the College Board expressing concern over their partnership with the Confucius Institute. The Confucius Institute is a Chinese Communist Party project used to promote Chinese government propaganda in schools around the world.
This week, the College Board replied that they are severing ties with the Confucius Institute at the end of the year. They also stated that no foreign entity has had any influence on their curricular materials or assessments.
«Read the rest of this article»

Nashville, TN – The Tennessee Wildlife Resources Agency and the Tennessee Wildlife Resources Foundation have partnered to offer an incentive program to increase the deer harvest in Unit CWD. The program features two levels of rewards to incentivize deer harvest resulting in a free license for the 2021-22 license year.
The top tier first prize would be a free sportsman's license for 2021-22. Any hunter who harvests four antlerless deer and four antlered deer through January 8th, 2021 would receive a free Sportsman's license.
«Read the rest of this article»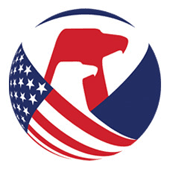 Washington, D.C. – U.S. Consumer Product Safety Commission (CPSC) reports YETI recalls Rambler Travel Mugs because of possible injury and burn hazard.
This recall involves the Rambler 20 oz Travel Mug with Stronghold Lid. The travel mugs were sold in a variety of colors. The recall only involves travel mugs with the date code 34204010. The date code is located on the bottom of the travel mug base. The SKU is located on the product packaging slip for online orders, and the product receipt for in-store purchases.
«Read the rest of this article»

Nashville, TN – The United States Department of Agriculture Natural Resources Conservation Service (NRCS) is now accepting applications from Tennessee producers and landowners who are interested in implementing conservation practices to improve natural resources on their farm or forest land.
Funding is available through the NRCS Environmental Quality Incentives Program (EQIP).
«Read the rest of this article»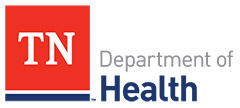 Nashville, TN – The Tennessee Department of Health (TDH) reports that there have been 264,340 confirmed cases of COVID-19 Coronavirus as of Sunday, November 8th, 2020. That is an increase of 3,138 cases from Saturday's 261,202. There have been 3,375 (+5) confirmed deaths in Tennessee because of the virus.
S E V E N T Y F I V E new cases of the COVID-19 Coronavirus have been reported in Montgomery County. The total is at 4,781. Twenty of the new cases reported today were in the age group of 5-18 year olds. There has been sixty three deaths in Montgomery County due to the virus.
«Read the rest of this article»

Silver Spring, MD – The U.S. Food and Drug Administration (FDA) has authorized the first serology test that detects neutralizing antibodies from recent or prior SARS-CoV-2 infection, which are antibodies that bind to a specific part of a pathogen and have been observed in a laboratory setting to decrease SARS-CoV-2 viral infection of cells.
«Read the rest of this article»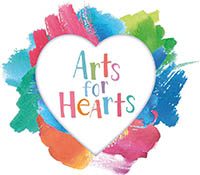 Clarksville, TN – Give artfully this November to Arts for Hearts, a program providing free art classes and workshops throughout the Clarksville area.
It is officially Fall and the season of caring and giving is fast approaching. Now is the perfect time to give back to the community by volunteering, giving or hosting supply drives to support your favorite local nonprofits.
Arts for Hearts in collaboration with Habitat for Humanity Restore and Eagle's Wing Ministries will host a "Hearts Need Art" supply drive from November 9th-22nd.
«Read the rest of this article»

Clarksville, TN – "Found at the Steps," a film created by Austin Peay State University (APSU) student Kaitlyn Williams and alum Lane Lewis, has been accepted and nominated for Best Short Film at the 2020 International Christian Music and Film Festival in Orlando, Florida, and was in the top 15 films nominated for Best Short Film.
«Read the rest of this article»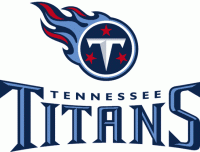 Nashville, TN – On a chilly day in Chicago, the Tennessee Titans held off a fourth quarter surge by the Bears to clinch a 27-21 win at Soldier Field, improving to 6-6 on the season.
Quarterback Marcus Mariota turned in a masterful performance, completing 15 of 23 passes for 226 yards, two touchdowns and a 126.4 rating. Mariota also extended his streak to eight consecutive games with at least two touchdowns, joining Dan Marino (10 in 1984) as the second NFL quarterback in his first or second year to record a streak of eight or more games in a season with at least two touchdown passes.
«Read the rest of this article»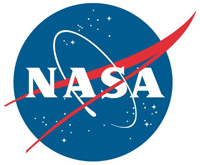 Pasadena, CA – NASA says that when an ice cube is exposed to a heat source, like warm water or air, it melts. So, it's no surprise that a warming climate is causing our glaciers and ice sheets to melt. However, predicting just how much the glaciers and ice sheets will melt and how quickly – key components of sea level rise – is not nearly as straightforward.
Glaciers and ice sheets are far more complex structures than ice cubes. They form when snow accumulates and is compressed into ice by new snow over many years.
«Read the rest of this article»