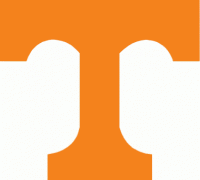 Auburn, AL – Despite holding a two-possession lead in the second quarter and another stellar performance by sophomore running back Eric Gray, Tennessee was unable to deliver the upset at No. 23/21 Auburn, falling 30-17 to the Tigers on Saturday night.

Gray recorded a season-high 173 rushing yards on 22 attempts, marking the second consecutive outing the Memphis, Tennessee, native surpassed the century mark and the fourth time this season. Gray added a touchdown on a 1-yard scamper late in the fourth quarter, but it would not be enough to turn the tide.
«Read the rest of this article»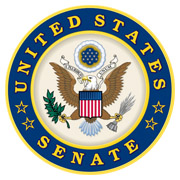 Nashville, TN – United States Senator Lamar Alexander (R-Tenn.) said "Tennessee will receive significant funding this year from the Great American Outdoors Act" – legislation the senator sponsored and the president signed into law that will cut in half maintenance backlog in our national parks, national forests and other public lands.
The new law also fully funds the Land and Water Conservation Fund (LWCF) permanently, a goal of Congress since 1964.
«Read the rest of this article»
Lt. Governor McNally, Senate Majority Leader Jack Johnson and Republican Caucus Chairman Ken Yager receive unanimous approval for another term
Nashville, TN -Tennessee's Senate Republican Caucus met today in Nashville where they voted unanimously to renominate Lt. Governor Randy McNally to a third term and to return Senator Jack Johnson (R-Franklin) and Senator Ken Yager (R-Kingston) to their top leadership roles as Majority Leader and Republican Caucus Chairman respectively.
«Read the rest of this article»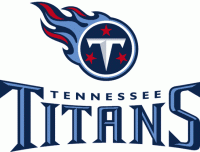 Nashville, TN – The Tennessee Titans and the Baltimore Ravens have developed a fierce rivalry over the course of 24 all-time meetings since the series originated in 1996, highlighted by four fiercely contested playoff matchups.
The series is tied 12-12 heading into this week. Of the 24 games the teams have played against each other, 12 have been decided by four points
or less, with the Titans holding a 7-5 advantage in those meetings.
«Read the rest of this article»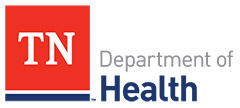 Nashville, TN – On Saturday, November 21st, 2020, the Tennessee Department of Health (TDH) reports that there have been 310,739 confirmed cases of COVID-19 Coronavirus. That is an increase of 3,847 cases from Friday's 306,892. There have been 3,880 (+8) confirmed deaths in Tennessee because of the virus.
There have been E I G H T Y E I G H T new cases of the COVID-19 Coronavirus reported in Montgomery County. The total is at 6,044. Nine of the new cases reported today were in the age group of 5-18 year olds. There has been eighty deaths in Montgomery County due to the virus.
«Read the rest of this article»
Tennessee (2-4) at Auburn (4-2)
Saturday, November 21st, 2020 | 6:00pm CT
Auburn, AL | Jordan-Hare Stadium | TV: ESPN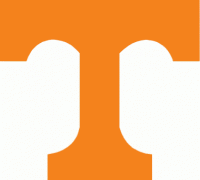 Knoxville, TN – After an unexpected open week, the Tennessee football team will be back in action this Saturday night with a primetime showdown On the Plains against No. 23/21 Auburn.
The Vols will look to earn their second win at Auburn in the past three seasons after upsetting the 21st ranked Tigers at Jordan-Hare Stadium back in 2018, giving Jeremy Pruitt his first signature win as UT's head coach.
Saturday's game will be broadcast at 6:00pm CT on ESPN with Joe Tessitore (PxP), Greg McElroy (analyst) and Allison Williams (sideline) calling the action.
«Read the rest of this article»

Clarksville, TN – While Austin Peay State University (APSU) head football coach Scotty Walden will be the primary offensive play-caller this spring, he will have a former assistant on the sidelines to help carry the load with Josh Cochran joining his staff as co-Offensive Coordinator and offensive line coach.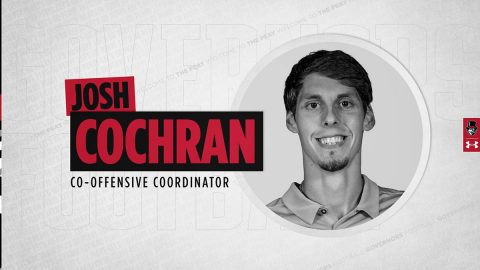 «Read the rest of this article»

Silver Spring, MD – The U.S. Food and Drug Administration has scheduled a meeting of its Vaccines and Related Biological Products Advisory Committee (VRBPAC) on December 10th, 2020 to discuss the request for emergency use authorization (EUA) of a COVID-19 Coronavirus vaccine from Pfizer, Inc. in partnership with BioNTech Manufacturing GmbH.
«Read the rest of this article»

Clarksville, TN – As the end of in-person classes at Austin Peay State University's Clarksville Campus nears, APSU organizations have a string of events planned to keep student spirits high.
«Read the rest of this article»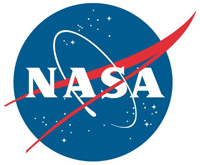 Greenbelt, MD – One of the first things people want to know before taking a trip is what the weather will be like wherever they are headed.
For Artemis astronauts traveling on missions to the Moon, two space weather instrument suites, NASA's HERMES and ESA's ERSA, will provide an early forecast. Weather in this case means energized, subatomic particles and electromagnetic fields hurtling through the solar system.
«Read the rest of this article»