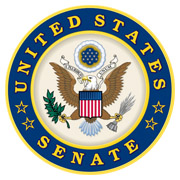 Washington, D.C. – Senate Republicans have been working diligently for months to get another bipartisan relief package passed and signed into law. Millions of Tennesseans and small businesses still need help, and I will continue to fight for another round of targeted relief. My motto? People over politics!
This week, Twitter CEO Jack Dorsey and Facebook CEO Mark Zuckerberg testified before the Senate Judiciary Committee. Moderators at Facebook and Twitter suppressed conservative voices during the 2020 elections and are now facing the consequences.
«Read the rest of this article»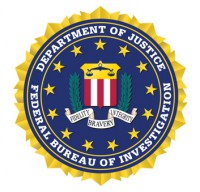 Memphis, TN – The FBI Memphis Field Office, the Tennessee Bureau of Investigation, and the U.S. Secret Service – Nashville Field Office are warning potential victims of a rise in money mule schemes.
Acting as a money mule—allowing others to use your bank account, or conducting financial transactions on behalf of others jeopardizes your financial security and compromises your personally identifiable information. Protect yourself by refusing to send or receive money on behalf of individuals and businesses for which you are not personally and professionally responsible.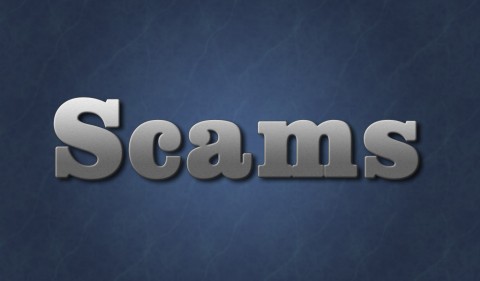 «Read the rest of this article»

Nashville, TN – The Tennessee Wildlife Resources Agency is announcing it is accepting grant applications for fishing programs, activities, and classes which bring fishing programs to educate and engage Hispanic communities.
The George H.W. Bush Vamos A Pescar Education Fund was established in 2014 by the Recreational Boating & Fishing Foundation (RBFF). With the help of generous donations by Bass Pro Shops founder and CEO Johnny Morris and other organizations, the fund has continued to grow and expand nationally.
«Read the rest of this article»

Silver Spring, MD – The U.S. Food and Drug Administration issued an emergency use authorization (EUA) for the drug baricitinib, in combination with remdesivir, for the treatment of suspected or laboratory confirmed COVID-19 Coronavirus in hospitalized adults and pediatric patients two years of age or older requiring supplemental oxygen, invasive mechanical ventilation, or extracorporeal membrane oxygenation (ECMO).
«Read the rest of this article»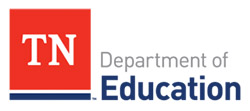 Nashville, TN – The Tennessee Department of Education?released the ACT state results and participation rate for the 2020 graduating class.
Participation remained relatively stable with 62,564 graduates taking the ACT, and the state average composite ACT score for 2019-20 school year is 19.9, also relatively stable from the average composite score of 20.0 for the 2019-2019 graduating class.
«Read the rest of this article»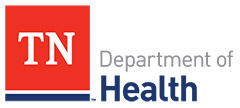 Nashville, TN – The Tennessee Department of Health (TDH) reports that there have been 314,854 confirmed cases of COVID-19 Coronavirus as of Sunday, November 22nd, 2020. That is an increase of 3,847 cases from Saturday's 310,739. There have been 3,929 (+49) confirmed deaths in Tennessee because of the virus.
O N E H U N D R E D new cases of the COVID-19 Coronavirus have been reported in Montgomery County. The total is at 6,144. Seventeen of the new cases reported today were in the age group of 5-18 year olds. There has been eighty one (+1) deaths in Montgomery County due to the virus.
«Read the rest of this article»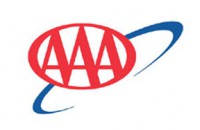 Nashville, TN – Tennessee gas prices, on average, are up two cents this week – breaking a four week streak of declines. The Tennessee Gas Price average is now $1.87 which is seven cents less than one month ago and 46 cents less than one year ago.
"Following a jump in demand, Tennessee broke its 29-day streak of declines and the state gas price average rose two cents," said Megan Cooper, spokeswoman, AAA – The Auto Club Group. "However, with many states seeing rising COVID-19 case numbers and a number of officials warning against holiday travel, demand is likely to see a dip in coming weeks."
«Read the rest of this article»

Clarksville, TN – Size and rim-protection are always going to be at a premium in college basketball, and Austin Peay State University (APSU) head men's basketball coach Matt Figger picked up an elite interior enforcer with the addition of RayQuan Taylor, of Montgomery, Alabama for the 2021-22 season.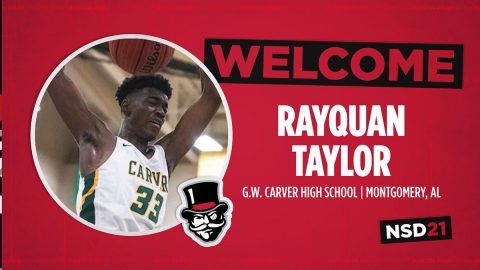 «Read the rest of this article»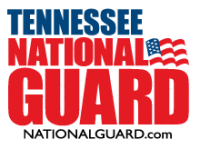 Nashville, TN – When it comes to recruiting and retention, keeping the U.S. military as the world's greatest fighting force is of critical importance. American military branches devote significant resources into marketing and incentives aimed at enlisting new recruits, as well as maintaining the strength of the force.
It wasn't too long ago when the Tennessee National Guard was struggling with their recruiting and retention. Some modern ideas and marketing ingenuity have flipped the script for Tennessee, as they are now one of the top states in the country.
«Read the rest of this article»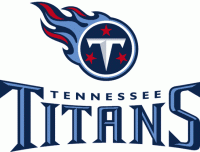 Nashville, TN – In the Divisional Round of the 2019 playoffs, the Tennessee Titans traveled to Baltimore to face the top-seeded Ravens and won by a score of 28-12. The Titans' 217 rushing yards set a new franchise postseason mark, and the Tennessee defense notched four fourth-down stops and three takeaways.
Tennessee got on the board in the first quarter and never surrendered the lead. On the Ravens' opening possession, Baltimore posted its first turnover of the day as Ravens QB Lamar Jackson threw an interception to S Kevin Byard who returned the ball 31 yards.
«Read the rest of this article»