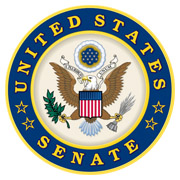 Washington, D.C. – Senate health committee Chairman Lamar Alexander (R-Tenn.) has released the following statement on the U.S. Food and Drug Administration's approval of Ellume's new over-the-counter, at-home diagnostic COVID-19 Coronavirus test:
"This is a genuine breakthrough in COVID-19 testing. A low-cost, reliable test that can be bought over-the-counter without a prescription and taken at home in 15 minutes."
«Read the rest of this article»

Clarksville, TN – Austin Peay State University (APSU) head football coach Scotty Walden put his first touches on the Governors' future under his leadership Wednesday, adding three players to the fall 2021 roster during the opening of the early signing period.
Next fall, joining the Governors are linebacker Jackson Griner, of Columbus, Georgia; safety Denver Parker, of Bridgeton, Missouri; and offensive lineman Harrison Wilkes, of Germantown, Tennessee.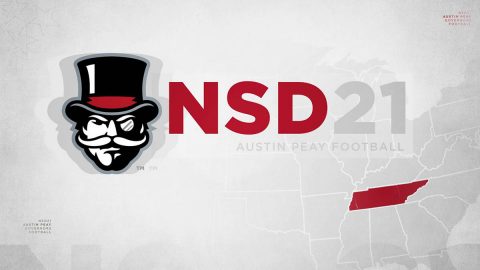 «Read the rest of this article»

Silver Spring, MD – The U.S. Food and Drug Administration (FDA) issued an emergency use authorization (EUA) for the first over-the-counter (OTC) fully at-home diagnostic test for COVID-19 Coronavirus. The Ellume COVID-19 Home Test is a rapid, lateral flow antigen test, a type of test that runs a liquid sample along a surface with reactive molecules.
«Read the rest of this article»
Clarksville, TN – Clarksville Online will be bringing you pets from different rescue organizations that are in need of a good home in Clarksville-Montgomery County and surrounding areas. This weeks pets are for the week of December 16th, 2020.
Dogs and cats of all ages, breeds and sizes are available through area animal rescues and shelters, as well as opportunities to help homeless animals through foster programs, donations and help with fundraisers and other family-friendly activities.
Contact a rescue near you to learn more.
«Read the rest of this article»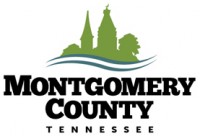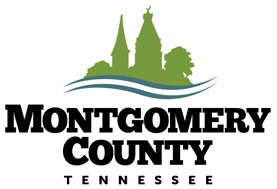 Montgomery County, TN – Alyssa Pierce was appointed by Montgomery County Mayor Jim Durrett as the new Director of Human Resources, effective December 7th, 2020.
Prior to working for the County, Pierce most recently led as Hand Family Companies Corporate Human Resources Manager. The position included HR leadership responsibilities for more than 1,100 employees across 10 worksites in three states. She had 10 years of experience working for Hand Family Companies.
«Read the rest of this article»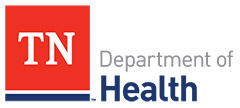 Nashville, TN – On Wednesday, December 16th, 2020, the Tennessee Department of Health (TDH) reports that there have been 437,798 confirmed cases of COVID-19 Coronavirus. That is an increase of 8,930 cases from Tuesday's 428,868. There have been 5,059 (+37) confirmed deaths in Tennessee because of the virus.
T W O H U N D R E D F O R T Y new cases of the COVID-19 Coronavirus have been reported in Montgomery County. The total is at 9,178. Thirty six of the new cases reported today were in the age group of 5-18 year olds. There has been 102 deaths in Montgomery County due to the virus.
«Read the rest of this article»
Montgomery County order requires Signs be posted at Entrances
Clarksville, TN – Law enforcement agencies and building inspection departments for Montgomery County and the City of Clarksville will begin stressing that businesses must post signs requiring the public to wear face coverings.
«Read the rest of this article»
Tennessee (3-1) at Indiana (2-1)
Thursday, December 17th, 2020 | 3:01pm CT
Bloomington, IN | Simon Skjodt Assembly Hall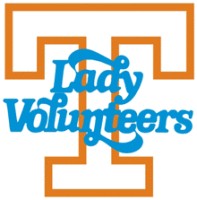 Knoxville, TN – Tennessee (3-1) and No. 15 Indiana (2-1) will face off Thursday afternoon in Bloomington, with the schools playing for only the second time ever.
The Lady Vols and Hoosiers will meet at 3:01pm CT in IU's Simon Skjodt Assembly Hall.
Consistent with IU Athletics' ongoing efforts to protect the health and safety of students, coaches, staff, spectators and the local community, the game will be played without fans in attendance. IU Athletics' decision is in response to the COVID-19 Coronavirus pandemic and is consistent with what has transpired on all Big Ten campuses during the 2020 football season.
«Read the rest of this article»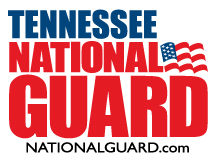 Nashville, TN – Two members of the Tennessee National Guard's 278th Armored Cavalry Regiment competed at the 50th Winston P. Wilson Sniper Championship and the 30th Annual Armed Forces Skill at Arms Meeting hosted by the National Guard Marksmanship Training Center December 4th-10th, 2020, at Fort Chaffee Joint Maneuver Training Center in Barling, AR.
Staff Sgt. Anthony McAlister and Cpl. Joseph Stainback from Detachment 1, Headquarters Troop, 2nd Squadron, 278th Armored Cavalry Regiment, competed in the sniper championships for the first time this year.
«Read the rest of this article»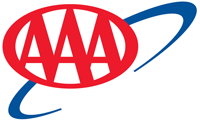 Washington, D.C. – AAA reports that since the beginning of November, United States gasoline demand has softened.
The Energy Information Administration's (EIA) data shows demand measured at 8.7 million b/d for the week ending November 6th. In their latest report, for the week ending December 4th, demand measured at 7.6 million b/d. That is the lowest reading since the end of May and marks four weeks of straight decline.
«Read the rest of this article»