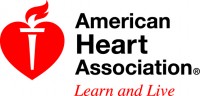 Nashville, TN – The American Heart Association, the world's leading nonprofit organization focused on heart and brain health for all, and the National Football League (NFL), in collaboration with the Tennessee Titans, have debuted the first-ever NFL PLAY 60 library, which features kid-friendly exercises to help kids to get their recommended 60-minutes of daily physical activity.
Amidst the rising number of COVID-19 Coronavirus cases, schools and organized sports have begun to reinstate contact limitations leaving kids in need of fun, easy ways to stay physically active.
This free, digital library is designed to close the physical education gap by providing teachers and parents with physical activities, while incorporating brain breaks in the school day.
Getting active for 60 minutes a day is critical as kids who are regularly active have a better chance of a healthy adulthood, but only 1 in 5 kids get enough activity to meet the U.S. Department of Health and Human Services' 2018 Physical Activity Guidelines for Americans[1]. Physical activity is critical to improve immediate and long-term health for kids and their families.
The initial rollout of the NFL PLAY 60 exercise library features instruction by the Atlanta Falcons, Denver Broncos, Jacksonville Jaguars, Minnesota Vikings, New England Patriots, New York Jets, Seattle Seahawks and Washington Football Team. Exercise videos from the remaining 24 teams will be added in the coming weeks.
From January 4th-22nd, 2021, kids will have an opportunity to vote for their favorite team exercise video in the library. The winning exercise video will be announced as part of the NFL PLAY 60 Kids Day, which will take place on Wednesday, February 3rd. Held during Super Bowl week, Kids Day is a national day of action to inspire kids to get moving, either in-person or virtually, with their classmates, teachers and families. Registration for Kids Day is open now at heat.org/KidsDay.
In addition to the NFL PLAY 60 exercise library, the NFL and the American Heart Association provide a variety of tools to add movement throughout the day. Powered by Go Noodle and Discovery Education, video content, activities and family challenges can be accessed at heart.org/NFLPLAY60.
Since 2006, the NFL and the American Heart Association have teamed up to inspire kids by providing fun and engaging ways to get physically active. In addition to the online resources found at heart.org/nflplay60, the free NFL PLAY 60 app helps kids get more movement throughout the day. The PLAY 60 app allows users to control personalized avatars onscreen with their own physical movement. The app is available for iOS and Android devices.
About the American Heart Association
The American Heart Association is a relentless force for a world of longer, healthier lives. We are dedicated to ensuring equitable health in all communities. Through collaboration with numerous organizations, and powered by millions of volunteers, we fund innovative research, advocate for the public's health and share lifesaving resources. The Dallas-based organization has been a leading source of health information for nearly a century.
Connect with us on heart.org, Facebook, Twitter or by calling 1.800.AHA.USA1.