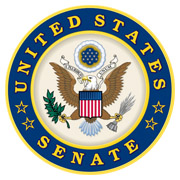 Washington, D.C. – Senate health committee Chairman Lamar Alexander (R-Tenn.) today said Congress is set to end the practice of surprise medical billing after it was announced that a bipartisan proposal to hold patients harmless from surprise bills and resolve payment disputes between providers and insurers will be included in broader government funding legislation that Congress will consider this week.
"It is time for Congress to make sure that patients don't receive a surprise bill when they seek medical treatment," Senator Alexander said. "Typically, one of five patients who go to an emergency room receives a surprise bill weeks later."
«Read the rest of this article»
Tennessee (5-0) vs. USC Upstate (0-7)
Wednesday, December 23rd, 2020 | 4:01pm CT
Knoxville, TN | Thompson-Boling Arena | TV: SEC Network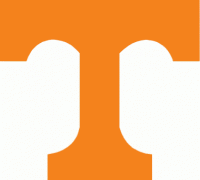 Knoxville, TN – #8 Tennessee men's basketball suits up for its final contest before the start of SEC action, with a Wednesday night matchup with USC Upstate. Tipoff from Thompson-Boling Arena is slated for 4:00pm CT on SEC Network.
Fans can catch Wednesday's game on SEC Network and online or on any mobile device through WatchESPN. WatchESPN can be accessed through the ESPN App, or online at espn.com/watch. Courtney Lyle and Daymeon Fishback will have the call.
«Read the rest of this article»
Chief Justice extends Judicial State of Emergency
Clarksville, TN – Clarksville City Court has suspended all in-person judicial proceedings from December 28th until January 29th, 2021, in line with an updated order by the Tennessee Supreme Court.
«Read the rest of this article»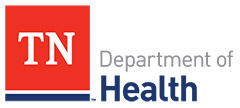 Nashville, TN – On Tuesday, December 22nd, 2020, the Tennessee Department of Health (TDH) reports that there have been 477,100 confirmed cases of COVID-19 Coronavirus. That is an increase of 3,757 cases from Monday's 474,343. There have been 5,529 (+102) confirmed deaths in Tennessee because of the virus.
O N E H U N D R E D F O U R T E E N new cases of the COVID-19 have been Coronavirus reported in Montgomery County. The total is at 10,405. Thirteen of the new cases reported today were in the age group of 5-18 year olds. There has been 112 (+3) deaths in Montgomery County due to the virus.
«Read the rest of this article»
Washington, D.C. – The National Highway Traffic Safety Administration (NHTSA) reports Honda (American Honda Motor Co.) is recalling certain 2018-2020 Accord Sedan, Accord Hybrid, and 2019-2020 Insight vehicles.
Various system malfunctions such as inoperative windshield wipers, defroster, rearview camera, or exterior lighting can increase the risk of a crash.
«Read the rest of this article»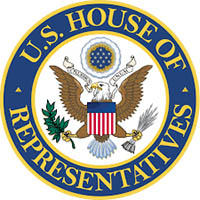 Washington, D.C. – U.S. Representative Mark Green issued the following statement on the irresponsibly bloated $2.3 trillion backroom pork barrel spending bill passed by the House:
"Since September, Speaker Nancy Pelosi has refused to negotiate in good faith with Republicans to fund the government. Now, facing another self-inflicted shutdown, she once again forces a massive spending bill down our throats. I think every American can agree they would like their Member of Congress to have more than six hours to read a 5,593 page, $2.3 trillion bill before voting to bankrupt our children and grandchildren."
«Read the rest of this article»
Citizens urged to reach City of Clarksville online or by phone.
Clarksville, TN – Citizens are urged to communicate with City of Clarksville Departments and offices by using online services, email, telephones, mail and drive-up windows and drop boxes to help reduce the resurgent spread of COVID-19 Coronavirus infections.
«Read the rest of this article»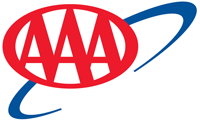 Nashville, TN – The Tennessee gas price average continues to trend upward, climbing six cents over last week. The Tennessee Gas Price average is now $1.98 which is 12 cents more than one month ago and 34 cents less than one year ago.
"The recent gas price pump increases are a bit surprising given December demand numbers are the lowest posted for the month since 1999," said Megan Cooper, spokeswoman, AAA – The Auto Club Group. "Rising crude oil prices and tightening supply are the main factors contributing to the uptick in pump prices."
«Read the rest of this article»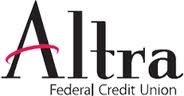 Clarksville, TN – Altra Federal Credit Union employees concluded 2020 as they do each year with their Season of Giving. Employees raised over $2,500 to purchase gifts for those in need in the communities they serve.
In addition to employee fundraising during the holiday season, Altra gives each employee fifty dollars to Pay It Forward in their community.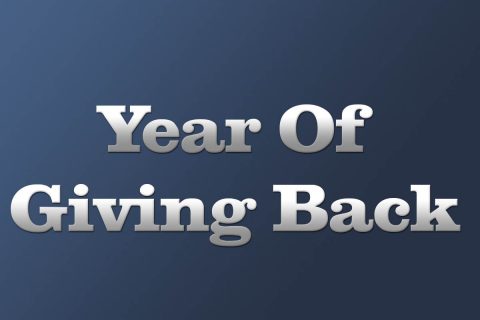 «Read the rest of this article»

Philadelphia, PA – Austin Peay State University (APSU) football defensive lineman Josephus Smith is a member of the 2020 Uplifting Athletes Rare Disease Champion Team, announced Monday.
For more than a dozen years, Uplifting Athletes has celebrated leaders in college football that have made a positive and lasting impact on the Rare Disease Community through its Rare Disease Champion initiative.
«Read the rest of this article»