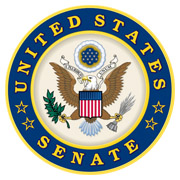 Washington, D.C. – Today, U.S. Senator Marsha Blackburn (R—Tenn.) released the following statement and video thanking U.S. Senator Lamar Alexander (R—Tenn.) for his decades of public service.
"It's not very often that we have the opportunity to pay tribute to someone as respected and accomplished as Lamar Alexander. Over the course of his career, Senator Alexander touched the lives of millions of Tennesseans through his work with educators, business owners, health care workers, entertainers, and innovators. It has been a pleasure serving alongside him in the United States Senate," said Senator Blackburn.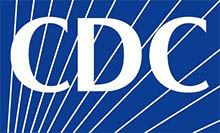 Atlanta, GA – According to recent provisional data from the U.S. Centers for Disease Control and Prevention (CDC), over 81,000 drug overdose deaths occurred in the United States in the 12 months ending in May 2020, the highest number of overdose deaths ever recorded in a 12-month period.
While overdose deaths were already increasing in the months preceding the 2019 novel coronavirus disease (COVID-19) pandemic, the latest numbers suggest an acceleration of overdose deaths during the pandemic.
«Read the rest of this article»
Austin Peay (4-2 | 2-0 OVC) at Tennessee Tech (0-4 | 0-2 OVC)
Monday, January 4th, 2021 | 5:00pm CT
Nashville, TN | Gentry Center

Clarksville, TN – Looking for a 3-0 start to Ohio Valley Conference play for the first time since 2016, Austin Peay State University (APSU) women's basketball will kick off a five-game road trip when it makes the short trip down I-24 on Monday, January 4th, 2021 for a contest against Tennessee State at the Gentry Center in Nashville Tennessee. Tip-off is at 5:00pm CT.
«Read the rest of this article»
"That they would bend their conscience and character to please one man, Donald Trump, is un-American…"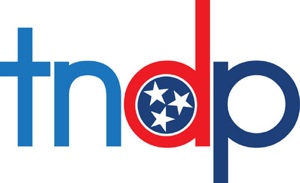 Nashville, TN – Tennessee Democratic Party (TNDP) Chair Mary Mancini released the following statement addressing Senators Marsha Blackburn and Bill Hagerty decision to vote to oppose certifying the results of the 2020 election:
"Joe Biden and Kamala Harris won the election. As of today, Donald Trump has lost 60 out of 61 lawsuits contesting the results, and countless state election officials – both Republican and Democrat – have demonstrated the integrity of the November election."
«Read the rest of this article»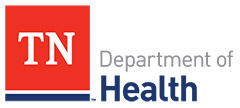 Nashville, TN – On Sunday, January 3rd, 2021, the Tennessee Department of Health (TDH) reports that there have been 531,535 confirmed cases of COVID-19 Coronavirus. That is an increase of 6,950 cases from Saturday's 528,509. There have been 6,070 (+41) confirmed deaths in Tennessee because of the virus.
O N E H U N D R E D F I F T Y N I N E new cases of the COVID-19 Coronavirus have been reported in Montgomery County. The total is 12,026. Twelve of the new cases reported today were in the age group of 5-18 year olds. There have been 128 (+2) deaths in Montgomery County due to the virus.
«Read the rest of this article»
Frist Art Museum celebrates 20th Anniversary, Pablo Picasso, Charles Rennie Mackintosh, American Art Deco, Kara Walker, Medieval Bologna, and More
Nashville, TN – Celebrating its 20th anniversary, the Frist Art Museum is proud to announce its 2021 schedule of exhibitions.
In the Ingram Gallery, the year begins with Picasso. Figures, an exhibition from the Musée national Picasso-Paris that offers an in-depth look at his career-long fascination with the human body. Featuring paintings, sculptures, and works on paper, Picasso. Figures will make its sole U.S. appearance at the Frist.
«Read the rest of this article»

Knoxville, TN – tnAchieves has announced it received a $300,000 grant from the Truist Foundation to continue providing crucial resources to the Class of 2021 TN Promise students – especially those who require additional support – as they transition from high school to college.
"We are so grateful for Truist Foundation's support as we work to provide more opportunities for students to pursue an education after high school," said tnAchieves Executive Director Krissy DeAlejandro.
«Read the rest of this article»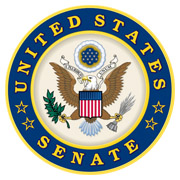 Washington, D.C. – U.S. Senator Marsha Blackburn (R—Tenn.) along with Senators Ted Cruz (R—Texas), Senator Ron Johnson (R—Wis.), Senator John Kennedy (R—La.), Senator Mike Braun, (R—Ind.), Steve Daines (R-Mont.), Senator James Lankford (R—Okla.) and Senators-elect Bill Hagerty (R—Tenn.), Cynthia Lummis (R—Wyo.), Tommy Tuberville (R—Ala.) and Roger Marshall (R—Kan.) announced they will vote to oppose the results of the 2020 election.
They are also calling for Congress to immediately appoint an Electoral Commission, with full investigatory and fact-finding authority, to conduct an emergency 10-day audit of the election returns in the disputed states.
«Read the rest of this article»