Clarksville, TN – In the early 20th century, African American college students were tired of the racial discrimination and existing within a system of oppression.
Much like the establishment of Historically Black Colleges and Universities (HBCUs), they formed their own Greek fraternities and sororities in order to foster a collective purpose and interest in serving the black community.
«Read the rest of this article»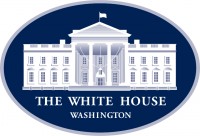 Washington, D.C. – This February, during Black History Month, I call on the American people to honor the history and achievements of Black Americans and to reflect on the centuries of struggle that have brought us to this time of reckoning, redemption, and hope.
We have never fully lived up to the founding principles of this Nation –- that all people are created equal and have the right to be treated equally throughout their lives. But in the Joe Biden-Kamala Harris Administration, we are committed to fulfilling that promise for all Americans.
«Read the rest of this article»

Richmond, KY – At the 4:13 mark in the first half, Terry Taylor entered history. That was the moment when Taylor, as he so often has during the course of a storied Austin Peay State University (APSU) men's basketball career, collected an offensive rebound, gathered himself, and rose up for a dunk. He's done it a hundred times as a Gov, but this one was different.
«Read the rest of this article»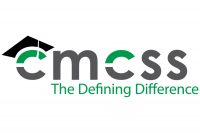 Montgomery County, TN – This is an important update regarding the Tennessee Comprehensive Assessment Program (TCAP) and the ACT exam for Clarksville-Montgomery County School System (CMCSS) students.
ACT Exams (High School Only in March)
On Tuesday, March 2nd, all CMCSS juniors, and any senior who is designated to take the ACT, will take the ACT exam in-person at their enrolled school. This includes both traditional and virtual students.
«Read the rest of this article»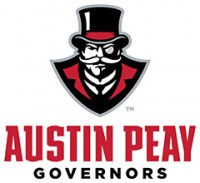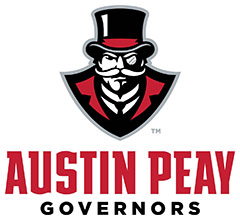 Clarksville, TN – Austin Peay State University (APSU) Athletics Operations Assistant Chelsie Buckman has been selected for the 2021 NCAA Emerging Leaders Seminar, bringing together more than 300 graduate assistants and interns from NCAA member institutions, conference offices, and affiliate organizations to receive educational programming to advance their careers in college athletics.
The three-day virtual program will educate, develop and connect young professionals with the skills necessary to accelerate their career progression in college sports.
«Read the rest of this article»
By Council of Economic Advisers Members Jared Bernstein and Heather Boushey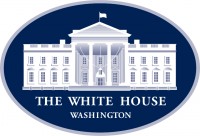 Washington, D.C. – The greatest threat to the United States economy continues to be containing the spread of COVID-19 Coronavirus.
President Joe Biden's top economic priority is to get to the other side of this crisis by ramping up the production and distribution of the vaccine, supporting businesses, and households that need it most, and launching an inclusive, equitable recovery.
«Read the rest of this article»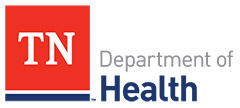 Nashville, TN – On Thursday, February 4th, 2021, the Tennessee Department of Health (TDH) reports that there have been 622,951 confirmed cases of COVID-19 Coronavirus. That is an increase of 2,267 cases from Wednesday's 620,684. There have been 8,279 (+111) confirmed deaths in Tennessee because of the virus.
N I N E T Y O N E new cases of the COVID-19 Coronavirus have been reported in Montgomery County. The total is 16,004. Fourteen of the new cases reported today were in the age group of 5-18 year olds. There have been 173 (+2) deaths in Montgomery County due to the virus. There were 526 tests given with 47 positive results for an 8.9 percent positive.
«Read the rest of this article»
Researchers want to hear from agencies, clients
Clarksville, TN – Clarksville Transit System (CTS) invites community members to provide comments and ideas to the State of Tennessee on improving transportation access for people with disabilities, older adults, and low-income individuals.
The Tennessee Department of Transportation Office of Mobility and Accessible Transportation is conducting focus group research that will assist in strategic planning for access to transportation services statewide.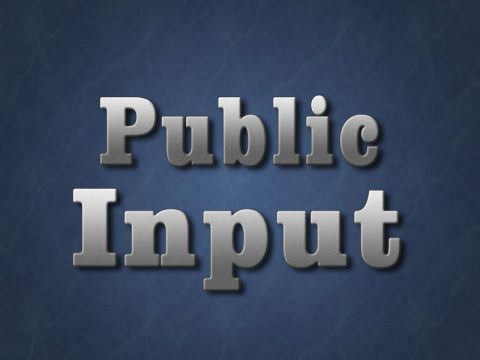 «Read the rest of this article»

Clarksville, TN – Austin Peay State University (APSU) football fans can begin purchasing season tickets for the Spring 2021 season.
The seven-game schedule features home dates against Tennessee State (2:00pm, February 28th), the Homecoming contest against UT Martin (2:00pm, March 21st), and archrival Murray State (2:00pm, April 3rd).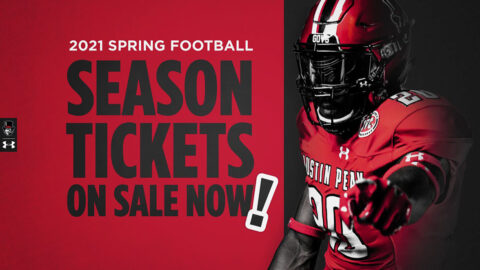 «Read the rest of this article»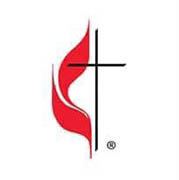 Nashville, TN – Clarksville's Madison Street United Methodist Church (UMC) and McMinnville's Christ UMC each received a $5,000 grant from the Golden Cross Foundation, a ministry of the Tennessee Conference of The United Methodist Church. The grants were used to help fund equipment needed to help each church live stream worship services during the COVID-19 Coronavirus pandemic.
"When Tennessee Conference Bishop William McAlilly requested that churches suspend in-person worship last March due to COVID-19," said Christ UMC member John Worley.
«Read the rest of this article»