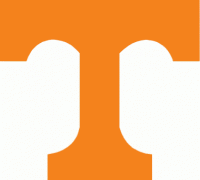 Lexington, KY – A combined 50 points from the freshman duo of Jaden Springer and Keon Johnson and a momentum-shifting 26-6 second-half run propelled the No. 11 Tennessee basketball team past Kentucky, 82-71, on Saturday at Rupp Arena.
The Tennessee (13-4, 6-4 SEC) triumph made Rick Barnes the only active head coach to lead his team to at least three wins at Rupp Arena as the visitor.
The win was also the first time UT has beaten Kentucky (5-12, 4-6 SEC) in back-to-back games at Rupp Arena.
«Read the rest of this article»
National Security Memorandum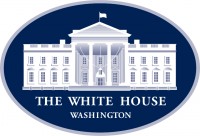 Washington, D.C. – The revitalization of our national security and foreign policy institutions is essential to advancing America's security, prosperity, and values, accelerating our domestic renewal, and delivering results for all Americans.
Our national security and foreign policy institutions are made up of remarkable professionals and patriots whose service and sacrifice are too often taken for granted and whose expertise has too often been sidelined or demeaned.
«Read the rest of this article»

Morehead, KY – In a wild back-and-forth battle that needed overtime to ultimately settle things, Austin Peay State University (APSU) men's basketball team found itself unfortunate to be on the wrong end of a 75-74 decision against Morehead State, Saturday, from Johnson Arena.
«Read the rest of this article»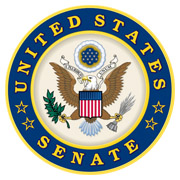 Washington, D.C. – U.S. Senator Marsha Blackburn (R—Tenn.) introduced two amendments designed to prevent any future efforts by the Biden administration to limit the detention of illegal immigrants and to let those with violent criminal records threaten our communities.
Preventing Illegal Immigrants From Being Set Free
"The Joe Biden Administration is ignoring existing immigration law in their radical bid for amnesty and open borders," said Senator Blackburn. "America cannot allow a return to the Obama-era immigration system that prevented Immigration and Customs Enforcement from enforcing the law. ICE must have the necessary funding to detain and house illegal immigrants once apprehended."
«Read the rest of this article»
Nashville, TN – Through a generous donation from Tenvision Ultrasound, Nashville Zoo's Veterinary Team received a new General Electric ultrasound to replace a 12-year old model currently in use. The new device significantly advances the Zoo's ability to diagnose and treat its growing collection.
"Like any other technology, medical equipment can quickly become outdated," said Dr. Heather Schwartz, Nashville Zoo's Veterinary Services. "This new ultrasound has some great new features that we did not have before, and we are so thankful to Tenvision for elevating us to new levels of care."
«Read the rest of this article»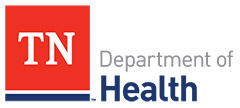 Nashville, TN – On Saturday, February 6th, 2021, the Tennessee Department of Health (TDH) reports that there have been 627,141 confirmed cases of COVID-19 Coronavirus. That is an increase of 2,307 cases from Friday's 624,834. There have been 8,457 (+43) confirmed deaths in Tennessee because of the virus.
N I N E T Y F I V E new cases of the COVID-19 Coronavirus have been reported in Montgomery County. The total is 16,210. Sixteen of the new cases reported today were in the age group of 5-18 year olds. There have been 184 (+2) deaths in Montgomery County due to the virus. There were 475 tests given with 48 positive results for a 10.1 percent positive.
«Read the rest of this article»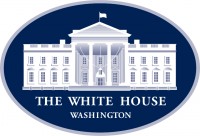 Washington, D.C. – By the authority vested in me as President by the Constitution and the laws of the United States of America, including the Immigration and Nationality Act, 8 U.S.C. 1101 et seq., I hereby order as follows:
Section 1. Policy. The long tradition of the United States as a leader in refugee resettlement provides a beacon of hope for persecuted people around the world, promotes stability in regions experiencing conflict, and facilitates international collaboration to address the global refugee crisis.
«Read the rest of this article»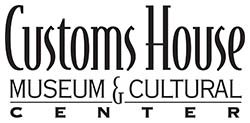 Clarksville, TN – With the new year comes a fresh slate of outstanding exhibitions at the Customs House Museum & Cultural Center. Opening in mid-January is the highly-anticipated reveal of award-winning realist painter Juliette Aristides' A Life's Work.
In 2020, the Seattle-based painter focused on the quiet moments of her life. A Life's Work is a collection of those moments of light and shadows that filled her studio and home.
«Read the rest of this article»
Decline in COVID-19 Coronavirus cases allows return of access
Clarksville, TN – With coronavirus case numbers declining across the community, the City of Clarksville will reopen recreation centers and some customer service facilities on Monday, February 8th.
«Read the rest of this article»

Clarksville, TN – Nashville State Community College – Clarksville Campus is now offering food assistance, via the Campus Cupboard, for students in need.
The Campus Cupboard is the college's on-campus food pantry program that provides free groceries and personal care items to students.
«Read the rest of this article»