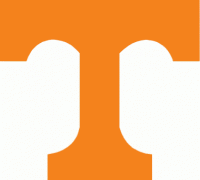 Baton Rouge, LA – A tough day from the field and 20-point outputs from Cam Thomas and Javonte Smart were too much for the No. 16 Tennessee men's basketball team to overcome Saturday, as it fell to LSU, 78-65, at the Pete Maravich Assembly Center.
The Vols (14-5, 7-5 SEC) shot just 35 percent from the field, while the Tigers (13-6, 8-4 SEC) shot the ball at a highly efficient clip of 52 percent.
Freshman Jaden Springer led the Vols in scoring, finishing with 21 points and eclipsing the 20-point mark for the third consecutive game. Springer also logged six rebounds and a season-high seven assists with just one turnover.
Classmate Keon Johnson finished with 12 points, three rebounds, and a pair of steals.
Sophomore Santiago Vescovi was the third Vol to score in double-figures, as he dropped in 13 points on 4-of-9 shooting.
Yet again, sophomore guard Josiah-Jordan James was all over the stat sheet, recording nine points, six rebounds, two steals, and a block.
LSU controlled the majority of the opening half, using a 16-4 run through the middle portions of the period to build a lead as large as 12.
Over the final five minutes, the UT Vols used a 10-3 run of their own to cut their deficit to five, as the Tigers took a slim, 31-26 lead into the break.
LSU continued to hold the edge as the contest reached its latter stages, taking a 59-49 lead into the final 7:44 of the afternoon.
The LSU Tigers held off the Tennessee Vols during the final stretches of the contest to cement the final score.
Box Score
Tennessee 65, LSU 78
Next Up For Tennessee Men's Basketball
The Tennessee Volunteers basketball team returns home for a showdown with South Carolina Tuesday, February 16th. The opening tip from Thompson-Boling Arena is set for 7:30pm CT on SEC Network.