Nashville, TN – A single early goal was once again the difference, as Austin Peay State University (APSU) soccer dropped a 1-0 decision against Belmont, Tuesday, at E.S. Rose Park.
«Read the rest of this article»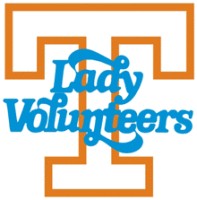 San Antonio, TX – No. 13/15 Tennessee women's basketball team's season came to an end in the second round of the NCAA Women's Basketball Tournament on Tuesday, as the Lady Vols fell to No. 16/14 Michigan in the Alamodome, 70-55.

Senior Rennia Davis was the top scorer for No. 3 seed UT (17-8), finishing with 12 points. Junior Rae Burrell was close behind with 11, and senior Kasiyahna Kushkituah and sophomore Jordan Horston each turned in 10.

No. 6 seed Michigan (16-5) was led by Leigha Brown, who scored a game-high 23 points, and Naz Hillmon, who turned in a double-double with 19 points and 15 rebounds. Hailey Brown was also in double figures for the Wolverines with 14.
«Read the rest of this article»
Clarksville non-profit homebuilder launches campaign to offset cost increases due to COVID-19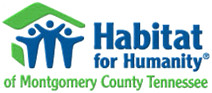 Clarksville, TN – As the COVID-19 Coronavirus pandemic moves into its second year, Habitat for Humanity of Montgomery County is feeling the effects on its homebuilding ministry. Lumber prices alone have increased more than 170% over the past 10 months, according to the National Association of Home Builders.
«Read the rest of this article»
Louisville, KY – First baseman John McDonald and pinch hitter Matt Joslin each drove in two runs as the Austin Peay State University (APSU) baseball team defeated Bellarmine, 9-1, Tuesday afternoon at Knights Field.
«Read the rest of this article»

Clarksville, TN – The Austin Peay State University (APSU) softball team will play what is the first of two mid-week Ohio Valley Conference doubleheaders versus Murray on Wednesday at Racer Field in Murray Kentucky. The games start at 2:00pm.
«Read the rest of this article»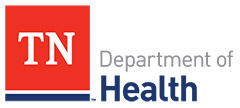 Nashville, TN – The Tennessee Department of Health (TDH) reports that there have been 667,636 confirmed cases of COVID-19 Coronavirus as of Tuesday, March 23rd, 2021. That is an increase of 993 cases from Monday's 666,643. There have been 9,443 (+29) confirmed deaths in Tennessee because of the virus.
O N E H U N D R E D T W E N T Y new cases of the COVID-19 Coronavirus have been reported in Montgomery County. The total is 18,071. Eight of the new cases reported today were in the age group of 5-18 year olds. There have been 215 (+1) deaths in Montgomery County due to the virus. There were 141 tests given with 21 positive results for a 14.9 percent positive.
«Read the rest of this article»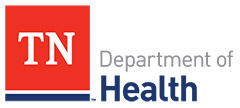 Nashville, TN – Tennessee Governor Bill Lee has announced that all Tennessee adults will be eligible for COVID-19 vaccination no later than April 5th. Tennesseans aged 55 and older and those in Phase 2 of the state's COVID-19 Vaccination Plan are eligible for COVID-19 Coronavirus vaccinations effective March 18th.
Governor Lee shared the announcement in a video: www.facebook.com/GovBillLee/videos/753448335309638.
«Read the rest of this article»

Brentwood, TN – Austin Peay State University (APSU) football freshman quarterback Draylen Ellis has been named Ohio Valley Conference Offensive Player of the Week and Newcomer of the Week for the second week in a row.
«Read the rest of this article»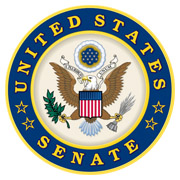 Washington, D.C. – U.S. Senator Marsha Blackburn (R-Tenn.) along with Republican members of the Senate Judiciary Committee slammed the Joe Biden administration's self-induced border crisis and are pressing officials for information about how the administration is responding to the crisis amid the ongoing pandemic.
The Senators are demanding information about the extent of the crisis and the government's response:
"Regardless of what the Biden Administration wants to call this current set of circumstances it has created, this surge in illegal immigration carries significant risks. It also imposes a heavy burden on public resources. Congress and the American people must have additional clarity about how DHS and HHS are addressing it," the Senators wrote.
«Read the rest of this article»

Clarksville, TN – Cherry blossoms have much deeper meanings than their external beauty. The flower represents an ethereal aspect of existence that is popular in Japanese studies. Japanese cherry blossoms found in America share the meaning of persistence and enduring friendships.
«Read the rest of this article»