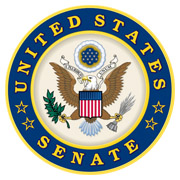 Washington, D.C. – On Sunday, I visited the U.S.-Mexico border in Arizona and met with Sheriff Mark Lamb, Sheriff Mark Dannels, and local ranchers to expose the chaos caused by President Joe Biden's administration's open-border policies.
It is abundantly clear that we are facing not only a humanitarian crisis, but also health and safety crisis. This week, I joined my colleagues in the Senate to close dangerous loopholes in the law by introducing the Stopping Border Surges Act. Until we secure our southern border, every town is a border town, and every state is a border state.
«Read the rest of this article»
Nashville, TN – The National Weather Service in Nashville has issued a Flood Warning for the Cumberland River at Clarksville from this evening until Thursday morning, April 1st, 2021.
At 8:00pm CT Sunday, the stage was 45.1 feet and rising. The flood stage is 46.0 feet. Minor flooding is forecast.
The river is expected to rise above flood stage late this evening to a crest of 49.1 feet tomorrow evening. It will then fall below the flood stage early Thursday morning.
«Read the rest of this article»

Clarksville, TN – Austin Peay State University's softball team scored 19 runs while pounding out 25 hits versus Belmont, Sunday at Cathi Maynard Park-Cheryl Holt Field, as the Governors took the final two games to sweep their three-game Ohio Valley Conference series, by 11-3 and 8-0 finals.
«Read the rest of this article»
Nashville, TN – Nashville Zoo is inviting guests to shake their tailfeathers and kick-off spring with an adults-only gathering on April 8th, 2021 from 7:30pm-10:00pm. With health and safety precautions in place, Spring Flamingle will offer drink samples, live music, local food trucks, up-close animal encounters, and more.
Admission to Spring Flamingle will be limited. Guests will enter the event at two different times and follow a one-way path to help with social distancing. Drink samples from 15 suppliers will be offered and food trucks, as well as other dining options, will be available for purchase. Several animal habitats will be open for viewing and guests will have a chance to see some animals up-close on the Zoo's pathways.
«Read the rest of this article»

Jacksonville, AL – 1979… it was the year the Happy Meal debuted, and it was also the last time the Austin Peay State University (APSU) football team emerged victorious at Jacksonville State. That changed, Sunday, as safety Kam Ruffin picked off two passes to lead a defense that forced six turnovers and stifled No. 7 Jacksonville State's offense in a 13-10 Ohio Valley Conference victory at JSU Stadium.
«Read the rest of this article»

Clarksville, TN – The Austin Peay State University (APSU) men's golf team will travel down to Georgia this week for the National Intercollegiate, hosted by Mercer at The National Golf Club in Greensboro, GA.
«Read the rest of this article»
Nashville, TN – The Nashville Sounds Baseball Club and ESPN 94.9 has announced a multi-year partnership as the team's flagship radio station, including all 120 game broadcasts during the 2021 season.
ESPN 94.9, a sister station of ESPN 102.5 The Game, has a strong broadcast reach throughout Middle Tennessee and is simulcast on 95.1 FM in Rutherford County and worldwide on The Game Nashville streaming app.
"We're very excited to rejoin the ESPN Radio family here in Nashville," said Sounds General Manager and Chief Operating Officer Adam Nuse.
«Read the rest of this article»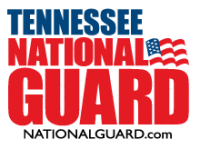 Nashville, TN – More than 100 Soldiers assigned to the Tennessee National Guard's 252nd Military Police Company returned home Friday, March 26th, 2021 after an 11-month overseas deployment as part of Operation Enduring Freedom.
Welcomed home by their families, friends, and fellow service members, the 252nd returned to Smyrna's Volunteer Training Site at approximately 3:00pm, conducted a short in processing, and were then released to their families to go home.
«Read the rest of this article»

Murray, KY – A trio of wins and a pair of school records marked a significant step forward for Austin Peay State University track and field at the Margaret Simmons Invitational at Stewart Stadium, Saturday.
With a team total of 56 points, the Govs finished sixth in this event; the host Racers won with 155.75 points.
«Read the rest of this article»

Clarksville, TN – Austin Peay State University (APSU) alumna Joanna Grisham grew up in a small town close to Nashville. Growing up, she spent a lot of her time playing make-believe and interacting with her imaginary friends. It's no surprise that Grisham decided to write for a living, creating an escape from reality.
Students ages 15 through adult have an opportunity to learn from Grisham and take a class in creative writing at Austin Peay State University's Community School of the Arts.
«Read the rest of this article»