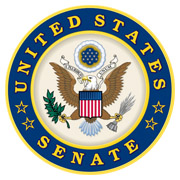 Washington, D.C. – U.S. Senator Marsha Blackburn (R-Tenn.) introduces the Woman's Right to Know Act to protect the health of pregnant women and unborn children by providing adequate medical information for informed consent before abortions.
Senator Blackburn was joined by co-sponsors Senators Steve Daines (R-Mont.), Mike Braun (R-Ind.), Cindy Hyde-Smith (R-Miss.), Joni Ernst (R-Iowa), Bill Cassidy, M.D. (R-La.), Kevin Cramer (R-N.D.), Rick Scott (R-Fla.), Mike Rounds (R-S.D.), James Lankford (R-Okla.), and Jim Inhofe (R-Okla.) in addition to Representative Vicky Hartzler (R- Mo.) who introduced the House version of this legislation.
«Read the rest of this article»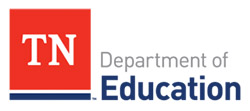 Nashville, TN – Today, April 22nd, 2021 the Tennessee Department of Education announced that $1,000 stipends for completion of the two-week Early Reading Training will now be available to fifth-grade classroom teachers, special education teachers, and English as a Second Language (ESL) teachers—in addition to kindergarten through 4th-grade classroom, special education, and ESL teachers— expanding the number of teachers who are eligible to receive stipends for completing this critical reading training this summer.
«Read the rest of this article»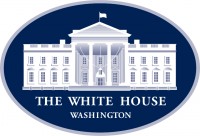 Washington, D.C. – Today, Thursday, April 21st, 2021, President Joe Biden will announce a new target for the United States to achieve a 50-52 percent reduction from 2005 levels in economy-wide net greenhouse gas pollution in 2030 – building on progress to date and by positioning American workers and industry to tackle the climate crisis.
The announcement – made during the Leaders Summit on Climate that President Biden is holding to challenge the world on increased ambition in combatting climate change – is part of the President's focus on building back better in a way that will create millions of good-paying, union jobs, ensure economic competitiveness, advance environmental justice, and improve the health and security of communities across America.
«Read the rest of this article»
Thursday, April 21st, 2021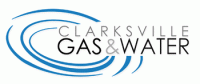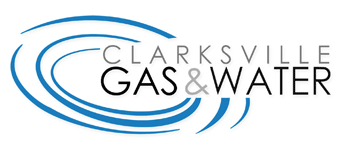 Clarksville, TN – The Clarksville Gas and Water Department (CGW) has closed Brandywine Drive from Stone Mountain Road to Bel Air Boulevard for sewer line repair.
Traffic will be detoured to Stone Mountain Road and Bel Air Boulevard during the work.
«Read the rest of this article»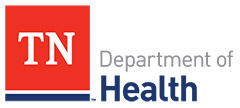 Nashville, TN – The Tennessee Department of Health (TDH) reports that there have been 694,715 confirmed cases of COVID-19 Coronavirus as of Thursday, April 22nd, 2021. That is an increase of 1,028 cases from Wednesday's 693,687. There have been 9,738 (+17) confirmed deaths in Tennessee because of the virus.
There have been FIFTY NINE new cases of the COVID-19 Coronavirus reported in Montgomery County. The total is 19,799. Sixteen of the new cases reported today were in the age group of 5-18 year olds. There have been 224 deaths in Montgomery County due to the virus. There were 418 tests given with 42 positive results for a 10.0 percent positive.
«Read the rest of this article»
Clarksville, TN – Four weekends remain in Ohio Valley Conference play for the Austin Peay State University (APSU) baseball team and they start that closing stretch with a three-game series against SIU Edwardsville.
Due to inclement weather this weekend, the Govs and Cougars will play a 1:00pm, Friday doubleheader followed by a 1:00pm, Saturday contest on Joe Maynard Field at Raymond C. Hand Park.
«Read the rest of this article»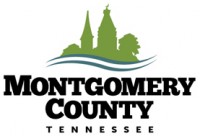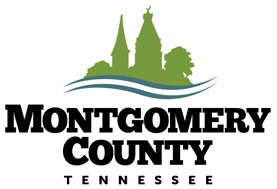 Montgomery County, TN – The Sulphur Springs Road Bridge, located approximately 2,500 feet south of Jarrell Ridge Road will be closed beginning Monday, April 26th, 2021.
The bridge will be closed for demolition and replacement with the new bridge expected to be completed by early fall 2021.
The detour will be moved to North Hinton Road. Please allow extra time for travel.
«Read the rest of this article»
Martin, TN – The Austin Peay State University (APSU) beach volleyball team swept a doubleheader against UT Martin, 4-1 and 4-1, Wednesday at the Skyhawk Beach Volleyball Complex.
«Read the rest of this article»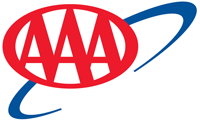 Washington, D.C. – AAA says that despite gasoline demand mostly increasing this month, the national gas price average has seen little movement, fluctuating up or down by only a penny to $2.86 or $2.87.
In fact, 10 of the past 12 days saw a steady hold at $2.86 despite demand reaching its highest measurement—8.9 million b/d for the week ending April 9th—in more than a year.
«Read the rest of this article»
Brentwood, TN – On Wednesday, April 21st, the Ohio Valley Conference announced Austin Peay State University (APSU) is the recipient of the 2020-21 Team Sportsmanship Award for volleyball.
«Read the rest of this article»