Clarksville, TN – Starting Austin Peay State University (APSU) baseball pitcher Drew McIllwain provided seven quality innings but the Governors saw a late Arkansas State rally down it in a 9-4 loss, Sunday afternoon on Joe Maynard Field at Raymond C. Hand Park.
«Read the rest of this article»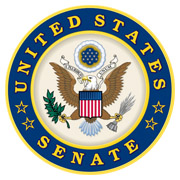 Washington, D.C. – President Joe Biden and D.C. politicians want to spend trillions upon trillions of dollars to incentivize dependency on the federal government. To accomplish this, they will take even more money out of Tennesseans' hard-earned paychecks.
The so-called 'American Families Plan' that Joe Biden's team created for him will replace community with collectivism. Each program is just one more avenue for the government to gain a foothold into our homes. I will not stand by while Joe Biden and Kamala Harris attempt to gain control over Tennessee families.
«Read the rest of this article»

Clarksville, TN – On Wednesday, May 5th, the Chamber will hold the monthly Clarksville Young Professionals meeting at noon, at 25 Jefferson Street, Suite T, with guest speaker Paul Turner of AJAX Distributing Company. CYP is a platform for Young Professionals to build relationships, develop professionally, become politically and philanthropically active, and contribute to the economic development and high quality of living in our community. For more information, contact Jennifer Lawson at .
«Read the rest of this article»
Clarksville, TN – On Friday morning, April 30th, 2021, Clarksville Mayor Joe Pitts swore in 18 new Clarksville Fire Rescue firefighters at the Wilma Rudolph Event Center.
The new firefighters are Jeremy Bailey, Sean Doute, Brian Ervin, Jacob Flores, Katie Gibbs, Jarrett Gibson, Justin Johnson, Hadley Krantz, Ethan Luffman, Matthew Moore, Sellers McNally, Ryan Nihoris, Matthew Price, Michael Roberge, Kurene Tagaloa, Justin Thompson, Devin Weatherlow, and Elisha Whitten.
Family members were on hand to witness the event and pin the badges on the uniforms of the new firefighters.
«Read the rest of this article»
Nashville, TN – Nashville Zoo is proud to report our nomination as one of the top zoos in North America by USA Today's annual 10Best Contest. Additionally, the Zoo's Tiger Crossroads exhibit has been nominated as the best exhibit by the same organization.
This is the third year in a row that Nashville Zoo has gained national attention for award-winning exhibits with Expedition Peru: Trek of the Andean Bear being nominated in 2019 and 2020. This is the first year the Zoo itself has been nominated as best overall.
«Read the rest of this article»

Nashville, TN – The Tennessee Wildlife Resources Agency (TWRA) is now soliciting comments on the proposed slight changes to the 2021-22 hunting seasons' regulations that were made at the April meeting of the Tennessee Fish and Wildlife Commission.
The changes proposed by the Agency were primarily related to Unit CWD regulations and additional hunting opportunities at Buffalo Ridge Refuge.
«Read the rest of this article»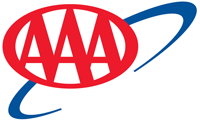 Orlando, FL – According to AAA, driver interest in advanced safety technology is high. When asked which of these systems they want in their next vehicle, two-thirds (67%) of drivers say Automatic Emergency Braking, followed by Reverse Automatic Emergency Braking (63%) and Lane Keeping Assistance (61%).
A majority of new vehicle models come equipped with at least one of these systems. To help consumers navigate the marketplace, AAA created its annual AAA Car Guide, which ranks and rates the latest in-vehicle technology, including alternative fuel vehicles.
«Read the rest of this article»

Clarksville, TN – The Austin Peay State University (APSU) Department of Art + Design's 53rd Annual Juried Student Exhibition honored students on Wednesday, April 28th, 2021 with an awards night via Zoom.
«Read the rest of this article»