Murray, KY – Austin Peay State University baseball (APSU) starting pitcher Luke Brown went eight innings, providing seven scoreless, and the Governors opened its Ohio Valley Conference series against Murray State with a 7-3 victory, Thursday night at Johnny Reagan Field.
«Read the rest of this article»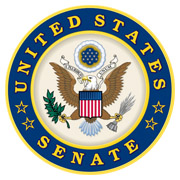 Washington, D.C. – Senators Marsha Blackburn, Rick Scott, John Barrasso, John Boozman, Mike Braun, Shelley Moore Capito, Tom Cotton, Kevin Cramer, Ted Cruz, Joni Ernst, Josh Hawley, John Hoeven, Ron Johnson, John Kennedy, Cynthia Lummis, Marco Rubio, Thom Tillis, Tommy Tuberville and Todd Young announced a resolution condemning the attacks against Israel by Hamas, an Iranian-backed and funded terrorist organization, and reaffirming the United States' unwavering commitment to our ally Israel to stop the murder of its citizens and foreign nationals residing in Israel.
«Read the rest of this article»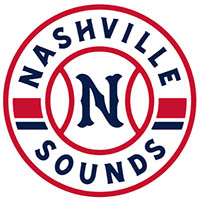 Nashville, TN – Keston Hiura broke a 1-1 deadlock in the eighth inning with a two-run home run to lead the Nashville Sounds to a 3-1 win over the Gwinnett Stripers in front of 6,324 fans Thursday night at First Horizon Park.
Sounds starter Eric Lauer twirled a gem in his debut and struck out a career-high 12 in five innings of work. He gave up just one hit and walked two.
Nashville got on the board first in the sixth as Hiura singled, stole a base, and was then driven in on a Jace Peterson single.
«Read the rest of this article»
Agency Actions Will Better Protect Workers' Hard-Earned Savings, Create Good Jobs, and Position America to Lead the Global Economy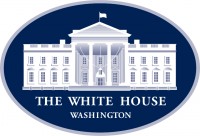 Washington, D.C. – Today, Thursday, May 20th, 2021, President Joe Biden took action to address the serious threat that the climate crisis poses to our economy. Extreme weather-related to climate change can disrupt entire supply chains and deprive communities of food, water, or emergency supplies.
Snowstorms can offline entire power grids. Floods made worse by rising sea levels destroy homes and businesses.
«Read the rest of this article»

Nashville, TN – Tennessee's statewide unemployment rate for April 2021 decreased by double digits when compared to data from the previous year. In April 2020, the state's jobless rate reached a record high during the economic disruption caused by the COVID-19 Coronavirus pandemic.
«Read the rest of this article»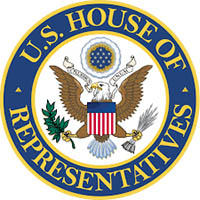 Washington, D.C – On Thursday, May 20th, 2021, U.S. Representative Mark Green introduced a Constitutional Amendment that will require a 3/5 majority of Congress to approve any legislation that increases taxes. Green said:
"It's Tax Week and the Joe Biden Administration is hard at work raising your taxes and driving your jobs overseas. Under the historic reforms passed by Congress in the Tax Cuts and Jobs Act, we saw a renewal of prosperity for all Americans with significant tax relief for American families and businesses."
«Read the rest of this article»
Clarksville, TN – Clarksville Fire Rescue (CFR) is now accepting applications for firefighters CFR offers rewarding careers with the opportunity to make a difference in the community.
Applications will be accepted online now through July 30th, 2021 at www.cityofclarksville.com
Look under the "view current jobs" button for the firefighter job posting.
Applicants need to 21 years old by December 6th, 2021, have a high school diploma or GED, and have a valid driver's license.
«Read the rest of this article»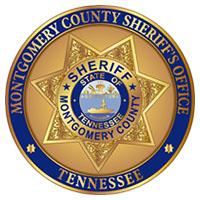 Montgomery County, TN – Montgomery County Sheriff's Office (MCSO) units are on the scene of a possible aggravated assault on Meadowview Lane.
The suspect has been detained.
Based on information gathered on the scene, this is an isolated incident and there is no threat to the public.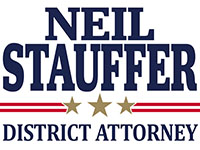 Clarksville, TN – On Monday, May 17th, 2021 Republican Neil Stauffer, the current Assistant City Attorney for the City of Clarksville, announced his candidacy for District Attorney of the 19th Judicial District, which includes Montgomery County and Robertson County.
Neil has dedicated his life to protecting and serving our communities. As a Soldier, Neil served on active duty for eight years in the United States Army Judge Advocate General's Corps (JAG) where he prosecuted criminal cases and advised Commanders on a variety of legal issues.
«Read the rest of this article»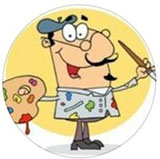 Clarksville, TN – Clarksville Artist Scene will hold its first Meet and Greet for local artists to gather, provide mutual support and explore opportunities to collaborate.
The event will be held Thursday, June 10th from 5:00pm-6:00pm at the Habitat for Humanity ReStore at 404 Madison Street in Downtown Clarksville
Organizer Jackie Lewis says the meeting is open to artists in all mediums. "Whether you're a musician, a visual artist, a writer, an actor/actress, or any other form of art, you are welcome to join us. This is a chance to unite the creative community of Clarksville."
«Read the rest of this article»