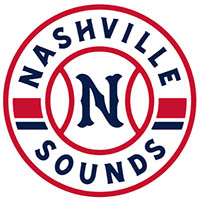 Nashville, TN – Zach Green, Hernán Pérez, and Pablo Reyes all went deep to lead the Nashville Sounds to an 8-2 win over the Columbus Clippers on Tuesday night at Huntington Park. The Sounds extended their win streak to seven games.
Nashville got on the board in the third inning and took a commanding 4-0 lead on a two-RBI double from Dustin Peterson and a two-run homer from Green.
Pérez hit his third home run of the season in the sixth to give the Sounds a 5-0 advantage. Nashville extended their lead to 7-0 in the seventh as Reyes hit a sacrifice fly and Peterson drove in a run with a single.
«Read the rest of this article»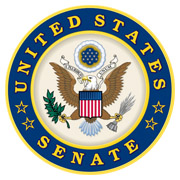 Washington, D.C. – U.S. Senator Marsha Blackburn (R-Tenn.) is calling on the White House to ensure a thorough and unbiased investigation into the origin of COVID-19 Coronavirus.
Recent reporting of three researchers at a Wuhan lab who sought medical treatment after becoming sick in November 2019 has painted a chilling picture of the early days of the pandemic. In recent weeks, top medical experts have also become more vocal in questioning whether COVID-19 Coronavirus could have been released from a Wuhan lab.
«Read the rest of this article»
Jackson, TN – The Austin Peay State University baseball team makes its fifth consecutive Ohio Valley Conference baseball championship when it faces regular-season champion Southeast Missouri in a 2:00pm, Thursday, May 27th tournament opener in The Ballpark at Jackson.
«Read the rest of this article»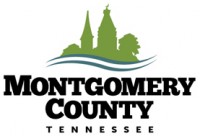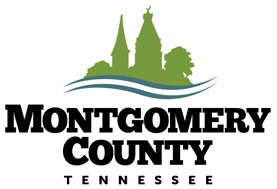 Montgomery County, TN – Montgomery County Government offices will be closed Monday, May 31st, 2021 in observance of Memorial Day.
All County offices will reopen on Tuesday, June 1st at normal operating hours.
Montgomery County Mayor Jim Durrett encourages the community, "On this 2021 Memorial Day, I ask that you take time to remember that our freedom is paid for by the sacrifice of soldiers and their families."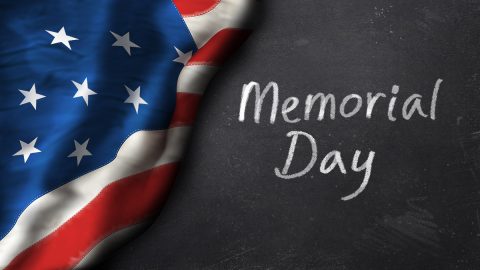 «Read the rest of this article»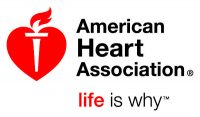 Nashville, TN – Nearly half of U.S. adults have high blood pressure and many don't even know they have it. In fact, high blood pressure, or hypertension, is the second leading cause of preventable heart disease and stroke death.
This May the American Heart Association is encouraging the Middle Tennessee community to #CheckIt.
«Read the rest of this article»
15 Honored in 56th Annual Conservation Achievement Awards
Tennessee Wildlife Federation recognizes leaders in conservation from across the state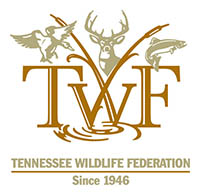 Nashville, TN – Tennessee Wildlife Federation, one of the largest and oldest nonprofits dedicated to the conservation of Tennessee's wildlife and natural resources, recognized 15 individuals and companies from all corners of the state for its 56th Annual Conservation Achievement Awards. To ensure the health and safety of this year's winners, the Federation celebrated the awards virtually on May 19th, 2021.
"This is the Federation's 56th year hosting the awards and our 75th anniversary as an organization," said Kendall McCarter, chief development officer for the Federation.
«Read the rest of this article»

Clarksville, TN – The Austin Peay State University (APSU) athletics department continues to add big names to its upcoming football schedules, signing a contract for a trip to face eight-time national champion North Dakota State during its 2026 schedule.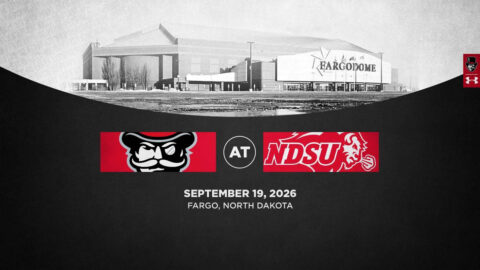 «Read the rest of this article»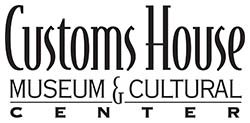 Clarksville, TN – The weather is getting warmer, the days are getting longer, and the Customs House Museum and Cultural Center is ready to celebrate summer.
The Museum is participating in four different ongoing programs and events to provide free or reduced admission to members of the community – Blue Star Museums, Museums for All, Fifth Saturday Donation Day, and monthly First Thursday Art Walks.
«Read the rest of this article»
Clarksville has the Third Most Expensive Gas Prices in Tennessee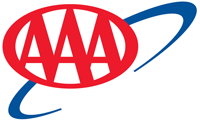 Nashville, TN – Tennessee gas prices are down by nearly two cents on the week as over 687,000 Tennesseans prepare to hit the road for Memorial Day Weekend.
The Tennessee Gas Price average is now $2.88 which is 18 cents more than one month ago and $1.18 more than one year ago.
«Read the rest of this article»

Clarksville, TN – When reading the Bible – particularly the Old Testament – it's easy to forget that names such as "Hittites" and "Babylonians" referred to actual living, breathing human beings, not fictional characters in a story.
«Read the rest of this article»