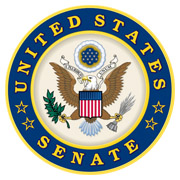 Washington, D.C. – Happy 225th birthday to the best state in America! The Volunteer spirit is alive and well, and it has never been a better time to celebrate all our state has accomplished. It is an honor to represent Tennessee in the U.S. Senate.
Addressing The I-40 Bridge Crisis
The I-40 bridge closure doesn't just affect Memphis and the Mid-South region; it affects the whole country. I-40 is a coast-to-coast federal interstate highway crossing our nation from North Carolina to California. This week I headed to Memphis and spoke with Transportation Secretary Pete Buttigieg and local industry leaders hosted by FedEx about the situation on the I-40 bridge and the importance of targeted, practical infrastructure plans.
«Read the rest of this article»
Nashville, TN – On June 8th, 2021 from 10:00am to 4:00pm, the Nashville Zoo will open the HCA Healthcare Veterinary Center lobby so guests can see and learn about the Zoo's newest conservation program to save coral reefs. The one-day event celebrates World Ocean Day and will include a view of the Zoo's coral ark, a pledge wall for guests, and experts on hand to answer questions.
"Living so far away from the coast, many people are not aware that Florida's coral reef tract is in real trouble," said David Oehler, Nashville Zoo Vice President. "Our Zoo, along with other zoos and aquariums across the country are working collectively as a protective ark for thousands of reef-building corals in hopes that one day, they can be placed back into Florida's reef tract."
«Read the rest of this article»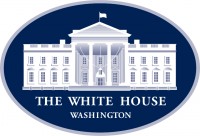 Washington, D.C. – By the authority vested in me as President by the Constitution and the laws of the United States of America, including the International Emergency Economic Powers Act (50 U.S.C. 1701 et seq.) (IEEPA), the National Emergencies Act (50 U.S.C. 1601 et seq.) (NEA), and section 301 of title 3, United States Code,
I, JOSEPH R. BIDEN JR., President of the United States of America, find that additional steps are necessary to address the national emergency declared in Executive Order 13959 of November 12th, 2020 (Addressing the Threat From Securities Investments That Finance Communist Chinese Military Companies), including the threat posed by the military-industrial complex of the People's Republic of China (PRC) and its involvement in military, intelligence, and security research and development programs, and weapons and related equipment production under the PRC's Military-Civil Fusion strategy.
«Read the rest of this article»
Nashville, TN – The Nashville Sounds lost their third straight in a rain-shortened game against the Charlotte Knights 3-2 Sunday Afternoon at Truist Field. The game was called in the top of the seventh inning with one out.
Charlotte took a 2-0 lead in the third on a two-run homer off the bat of Gavin Sheets. The Knights extended their lead to 3-0 in the fourth as Evan Skoug led off the inning with a double, advanced on a wild pitch, and scored on a groundout.
Jake Hager led off the fifth inning with a double and eventually came in to score on an errant pickoff attempt to cut Charlotte's lead to 3-1.
«Read the rest of this article»

Knoxville, TN – Tennessee Wildlife Resources Agency (TWRA) officers are investigating a boating incident that took place on Fort Loudoun Lake Saturday afternoon, June 5th, 2021, that resulted in the deaths of two people.
TWRA Sgt. Roy Smith reports that sometime around 4:30pm, a pontoon boat being operated by a 70-year-old, Terrance Andrew Dea, traveling upstream in the Little River portion of Fort Loudoun Lake near Alcoa Highway, was passed by a personal watercraft operated by, 18-year-old, Emma Renee Fila.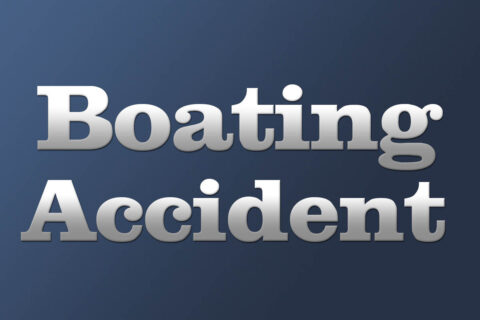 «Read the rest of this article»
Erin, TN – Houston County Community Hospital, a struggling critical access hospital facing imminent closure, is slated to be sold to BradenHealth pending the approval of the Attorney General of the State of Tennessee after Thursday's commission meeting finalizing the transaction.
«Read the rest of this article»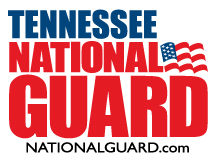 Nashville, TN – On June 1st, 2021, Tennessee National Guardsmen from the 278th Armored Cavalry Regiment, headquartered in Knoxville, helped commemorate Tennessee's 225th anniversary of statehood with celebratory cannon fire at the Bicentennial Capitol Mall State Park.
Artillery crews fired blank rounds from three M116 Howitzers during the Bicentennial Capitol Mall State Park's ceremony in honor of the park's 25th anniversary and Tennessee's 225th anniversary of Statehood Day.
«Read the rest of this article»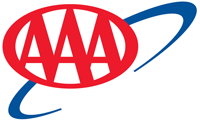 Nashville, TN – Memorial Day weekend marked the unofficial start of summer and unfortunately a dangerous time of year for young drivers. Nationwide, more than 30 percent of deaths involving teen drivers occur during what's called the "100 Deadliest Days" – a period that runs from Memorial Day to Labor Day.
"Now that the CDC has lifted many pandemic restrictions, young adults are eager to reconnect with friends, which means young inexperienced drivers will spend more time on the roads," said Megan Cooper, spokeswoman for AAA – The Auto Club Group. "This increases the chances that they're involved in a crash, and for every mile driven, new teen drivers (ages 16-17 years old) are three times more likely to be involved in a deadly crash compared to adults."
«Read the rest of this article»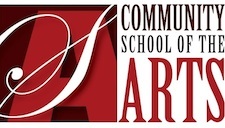 Clarksville, TN – On June 12th, 2021, the Community School of the Arts (CSA) at Austin Peay State University (APSU) will host a figure drawing workshop for community members 18 years or older. The workshop will cost $30.00 including materials.
Kell Black – professor emeritus for Austin Peay State University's Department of Art + Design – will teach the workshop.
«Read the rest of this article»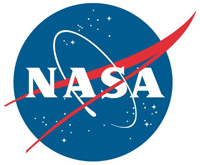 Washington, D.C. – NASA has selected two new missions to Venus, Earth's nearest planetary neighbor.
Part of NASA's Discovery Program, the missions aim to understand how Venus became an inferno-like world when it has so many other characteristics similar to ours – and may have been the first habitable world in the solar system, complete with an ocean and Earth-like climate.
These investigations are the final selections from four mission concepts NASA picked in February 2020 as part of the agency's Discovery 2019 competition.
«Read the rest of this article»