Nashville Sounds Pitcher Thomas Jankins Tosses Five Shutout Innings in Win over Charlotte Knights.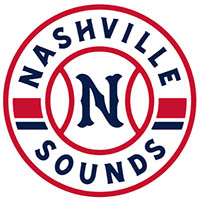 Nashville, TN – The Nashville Sounds got five scoreless innings from starter Thomas Jankins and a balanced offensive attack on their way to a 6-3 win over the Charlotte Knights in front of 6,612 fans at First Horizon Park Tuesday night.
Jankins struck out a season-high six batters and scattered two hits and three walks. It was the first win of the year for the right-hander.
Nashville's offense went to work in the second inning as 10 batters came to the plate. Cooper Hummel led off the rally with an infield single. He trotted home when Tim Lopes drilled a two-run homer to left field to give the Sounds a 2-0 lead.
«Read the rest of this article»
Fort Campbell, KY – Soldiers and veterans from 3rd Brigade Combat Team, 101st Airborne Division (Air Assault), honor fallen members of the Iron Rakkasans from the 187th Infantry Regiment with a wreath-laying ceremony on June 22nd, 2021, at Fort Campbell, Kentucky.
Veterans from the unit have traveled to Fort Campbell for Week of the Eagles, a week-long celebration honoring the division's history.
«Read the rest of this article»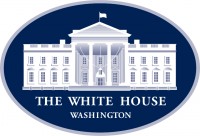 Washington, D.C. – Following the Supreme Court decision regarding National Collegiate Athletic Association (NCAA) student-athlete benefits, U.S. Senators Marsha Blackburn (R-Tenn.) a member of the Commerce, Science, & Transportation Committee and Roger Wicker (R-Miss.) ranking member of Commerce, Science, & Transportation Committee issued statements in support of the 9-0 ruling paving the way for name, image, and likeness (NIL) rights.
«Read the rest of this article»

Clarksville, TN – The Clarksville-Montgomery County Industrial Development Board (IDB) is pleased to announce its 2021-2022 Board of Directors. Khandra Smalley will serve as the Chairman of the Board for the 2021-2022 term.
Smalley served as IDB Chair-Elect for the 2020-2021 term and has an extensive history in management, leadership, marketing, and relationship management skills in business, professional and civic environments.
«Read the rest of this article»
Clarksville-Montgomery County has the Third Cheapest Gas Prices in Tennessee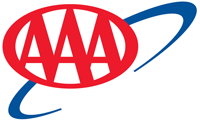 Nashville, TN – The Tennessee gas price average fell three cents over last week – the largest week-over-week decrease so far this year. The Tennessee Gas Price average is now $2.85 which is four cents less than one month ago and 96 cents more than one year ago.
"Despite the latest increase in demand, many motorists are not seeing significant pump price jumps due to increasing stock levels, which have significantly built over the last four weeks," said Megan Cooper, spokeswoman, AAA – The Auto Club Group. "During this same period, the Tennessee gas price average has declined three cents."
«Read the rest of this article»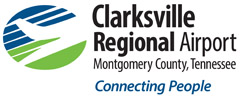 Clarksville, TN – The Clarksville Regional Airport is very proud of the multitude of flight schools, flight students, and flight instructors it attracts especially since the airport has obtained its very first Designated Pilot Examiner [DPE], Mr. Donald Stanton.
Mr. Stanton has been a Clarksville resident since 1966 and is currently an adjunct faculty member for Austin Peay State University (APSU) in their aviation sciences department.
«Read the rest of this article»

Clarksville, TN – The most popular of the Austin Peay State University (APSU) summer coding camps – "Learning Programming with Minecraft" for middle schoolers – filled up within days of registration opening.
«Read the rest of this article»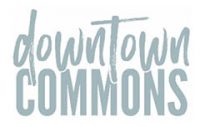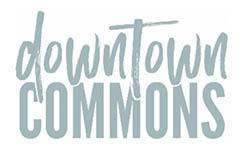 Montgomery County, TN – Downtown Commons will host the second of five Movie Nights this Saturday, June 26th, 2021 at 7:45pm. The movies are free and open to the public. This month's feature is The Croods: A New Age.
During the movie kids will have the opportunity to make crafts at ArtLink's mobile studio and Driving You Donuts will be available on Main Street. Tennessee Kettle Corn will also be there with popcorn available for every movie!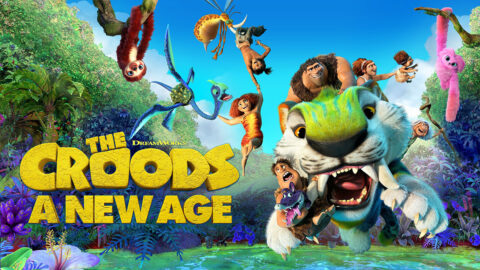 «Read the rest of this article»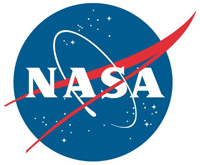 Pasadena, CA – NASA says that after six months of check-out and calibration in orbit, the Sentinel-6 Michael Freilich satellite will make its first two data streams available to the public on June 22nd.
It launched from Vandenberg Air Force Base in California on November 21st, 2020, and is a U.S.-European collaboration to measure sea surface height and other key ocean features, such as ocean surface wind speed and wave height.
One of the sea surface height data streams that will be released is accurate to 2.3 inches (5.8 centimeters) and will be available within hours of when the instruments aboard Sentinel-6 Michael Freilich collect it.
«Read the rest of this article»