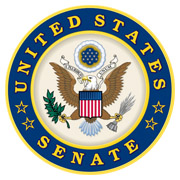 Washington, D.C. – United States Senator Marsha Blackburn (R-Tenn.) rebuked Bureau of Alcohol, Tobacco, Firearms and Explosives (ATF) Nominee David Chipman's agenda for defying the U.S. Constitution during a Senate Judiciary Committee confirmation vote.
Chipman's Agenda Will Ban Hunting Rifles For Tennesseans
"Tennessee is a constitutional carry state. Mr. Chipman made clear in his testimony last month that he wants to ban the future manufacturing and sale of assault weapons, but he has demonstrated that he has an alarming misunderstanding of what an assault weapon actually is.
«Read the rest of this article»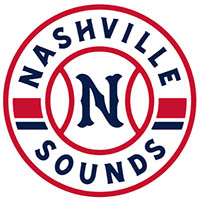 Nashville, TN – Jamie Westbrook's walk-off base hit to right field in the bottom of the ninth inning gave the Nashville Sounds a dramatic 8-7 win over the Charlotte Knights in front of 9,103 fans at First Horizon Park Thursday night.
The Sounds trailed for most of the night and didn't lead until the final swing of the game. Tim Lopes started the bottom of the ninth by reaching on an error by Charlotte shortstop Tim Beckham. He moved to second on a wild pitch by Nik Turley and raced home when Westbrook lined a base hit down the right field line. It was the third walk-off win of the season for Nashville.
«Read the rest of this article»
101st Airborne Division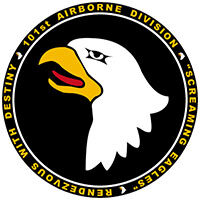 Fort Campbell, KY – The 101st Airborne Division (Air Assault) honored fallen Soldiers, veterans, and the men and women currently serving during The Week of the Eagles. Specifically, 101st Airborne Division (Air Assault) hosted a memorial ceremony to give homage to the Soldiers who paid the ultimate price for freedom.
Gone, but not forgotten is the message the 101st Airborne Division (Air Assault) commanding general wants to echo throughout time. Maj. Gen. McGee lamented on the sacrifices of veterans.
"It's only fitting that we honor our fallen comrades who have given their last for our Army, and this great division. We honor the works of all those who ever donned the Screaming Eagle patch with ceremony and devoted words, as 7800 boots still rest on the soil of the Division Headquarters, representing those who lost their lives defending this nation since September 11th, 2001 while nearly 700 of those boots representing Fort Campbell soldiers," said McGee.
«Read the rest of this article»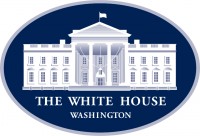 Washington, D.C. – ATTORNEY GENERAL MERRICK GARLAND: Good afternoon, Mr. President. It's good to be here with you, and with local elected and community leaders, and with representatives of law enforcement.
Protecting our communities from violent crime is a top priority for the U.S. Department of Justice and one of our most important responsibilities.
I'm glad the President brought us together today to discuss a subject of such importance to the public we serve. As our participants in today's roundtable have noted, the increase in violent crime in 2020 and early 2021 is deeply troubling.
«Read the rest of this article»
3rd Brigade Combat Team, 101st Airborne Division
Fort Campbell, KY – Soldiers with the 101st Airborne Division (Air Assault) conduct a Best Air Assault Competition as part of a Week of the Eagles event on Fort Campbell Kentucky June 21st–23rd, 2021.
The Week of the Eagles is a week long celebration for the division to honor the past, acknowledge the strength of the present, and to look forward into the future of the division.
«Read the rest of this article»
Most Tennessee Counties had Unemployment Rates Under 5% in May.

Nashville, TN – The majority of Tennessee counties recorded unemployment rates below 5% in May 2021, according to new data from the Tennessee Department of Labor and Workforce Development.
Montgomery County's unemployment rate in May was 5.0 percent down 0.1 percent from April's 4.9 percent.
«Read the rest of this article»
Fort Campbell, KY – On Wednesday, June 23rd, 2021, Soldiers and veterans 3rd Brigade Combat Team, 101st Airborne Division (Air Assault) along with their family members participate in an M4 and M17 live firing range at Fort Campbell, KY as part of their annual RAK Rendezvous.
The event was designed to give veterans and family members a chance to utilize the weapon systems currently used by the U.S. Army today as well as strengthen the bond of Rakkasan Soldiers and veterans of the unit.
«Read the rest of this article»
Creates Pathways to Become a Teacher for Free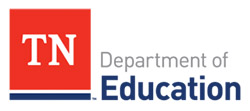 Nashville, TN – On Thursday, June 23rd, 2021, the?Tennessee Department of Education announced?$4.5 million in Grow Your Own grants has been awarded to establish partnerships between Educator Preparation Providers (EPPs) and local school districts and create innovative pathways to becoming a teacher in Tennessee for free.
«Read the rest of this article»
Fort Campbell, KY – On June 28th, 2021, United States Army Garrison Fort Campbell will bid farewell to Col. Jeremy D. Bell and welcome Col. Andrew Q. Jordan at 10:00am during a Change of Command ceremony at Wilson Theater, Fort Campbell, KY.
Jordan enlisted in 1995 and served in the Oklahoma Army National Guard while attending Oklahoma State University. In 1998, he graduated from OSU as a Top Ten Graduate and received a commission in the Infantry as a Distinguished Military Graduate.
«Read the rest of this article»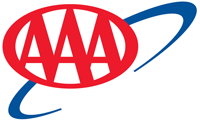 Orlando, FL – More than 47.7 million Americans will take to the nation's roadways and skies this Independence Day (July 1st–5th), as travel volumes are expected to nearly fully recover to pre-pandemic levels. In fact, this will be the second-highest Independence Day travel volume on record, trailing only 2019.
Overall, just 2.5% fewer Americans are expected to travel this year compared to Independence Day in 2019. This represents an increase of nearly 40% compared to last year, when total travel fell to 34.2 million.
«Read the rest of this article»