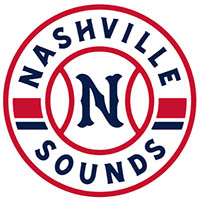 Nashville, TN – The Louisville Bats scored seven runs in the seventh inning on their way to a 7-3 win over the Nashville Sounds in front of a sellout crowd of 10,678 fans at First Horizon Park Saturday night.
Six shutout innings from Nashville starter Thomas Jankins went for naught in the home loss. Jankins turned in his first quality start of the season and limited the Bats to just four hits.
The trouble came in the seventh after Jankins departed. Louisville sent 12 batters to the plate in the long frame. With one out in the inning, pinch-hitter Chris Okey dumped a single into center field scoring two runs to even the game at 2-2. After a single by TJ Friedl, Jose Barrero launched a three-run homer off Aaron Ashby to give Louisville the lead for good.
«Read the rest of this article»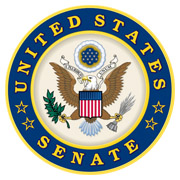 Washington, D.C. – U.S. Senators Marsha Blackburn (R-Tenn.), Chuck Grassley (R-Iowa), and Roger Marshall (R-Kan.), wrote a letter to National Institutes of Health (NIH) Director Francis S. Collins seeking transparency regarding the request from Chinese researchers to have the NIH delete COVID-19 Coronavirus related data from the NIH Sequence Read Archive.
The letter follows last week's report from the Wall Street Journal that Chinese researchers urged NIH to "delete gene sequences of early COVID-19 cases from a key scientific database" and NIH "confirmed that it deleted the sequences after receiving a request from a Chinese researcher who had submitted them three months earlier."
«Read the rest of this article»
Nash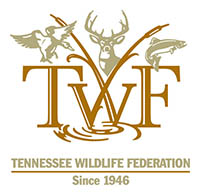 ville, TN – More than 2,000 youth athletes, from middle school to college, participated in the 2021 Tennessee Scholastic Clay Target Program State Championships on June 21st through 27th in Nashville.
State Championships spanned six full days of co-ed competition in three shotgun shooting sports disciplines: trap, skeet, and sporting clays, as well as doubles skeet, doubles trap, and extended yard line trap. Individuals and teams from all corners of the state competed for titles in more than 160 categories.
«Read the rest of this article»
Nashville, TN – The Nashville Zoo is thrilled to announce the birth of three cape porcupines! These baby porcupines, also known as porcupettes, were born on June 27, 2021. The porcupettes had their neonatal exam conducted by our Veternarian staff on July 1st, 2021 and are all healthy. Sex has yet to be determined and they all weighed in under a pound.
After staying with their parents for a few weeks, the porcupettes will be hand-reared in order to better acclimate them to people. At that time, they will begin training to become ambassador animals to educate the public about their species. Nashville Zoo hopes to someday highlight them in unique educational experiences.
«Read the rest of this article»
3rd Brigade Combat Team, 101st Airborne Division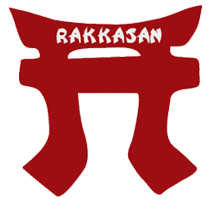 Fort Campbell, KY – Shared experiences can create lasting friendships, and when friends, who see themselves as brothers, get the time to reunite it is a good time to relive the old memories and to make new ones.
The National Rakkasan Association held a week's long reunion which reunited over 200 Rakkasan veterans from the Korean War, Vietnam, and Desert Storm with events hosted by the Hamburger Hill Chapter on June 21st-25th, 2021.
«Read the rest of this article»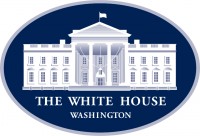 Washington, D.C. – "This is classic pay-to-play corruption. Hunter Biden was selling access to his father while Joe Biden was Vice President. President Biden repeatedly lied about having any knowledge or involvement with these corrupt deals."
"However, we now know that Joe met with Hunter's business partners and flew his business associate on Air Force Two."
«Read the rest of this article»
Nashville, TN – Major legislation combatting human trafficking and strengthening protections for victims of rape and domestic violence are among 203 new laws that went into effect on July 1st, 2021. According to Senate Judiciary Committee Vice-Chairman Dawn White (R-Murfreesboro), enactment of the new laws continues the Tennessee General Assembly's ongoing efforts to combat human trafficking and domestic violence in Tennessee provides greater protections for crime victims.
«Read the rest of this article»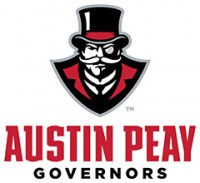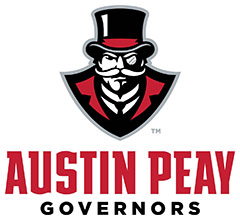 Clarksville, TN – Good Morning Stacheville –
I am so excited to write to you this morning at the start of what is officially a new year. The first day of July marks the turning point from 2020-21 to 2021-22, brushing the slate clean from what was a difficult year for everyone, personally and professionally, to look forward to the opportunities before us.
And we have a wellspring of opportunities in front of us.
«Read the rest of this article»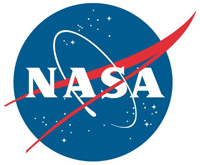 Pasadena, CA – For two more years, NASA's Near-Earth Object Wide-field Infrared Survey Explorer (NEOWISE) will continue its hunt for asteroids and comets – including objects that could pose a hazard to Earth. This mission extension means NASA's prolific near-Earth object (NEO) hunting space telescope will continue operations until June 2023.
"At NASA, we're always looking up, surveying the sky daily to find potential hazards and exploring asteroids to help unlock the secrets of the formation of our solar system," said NASA Administrator Bill Nelson.
«Read the rest of this article»