Nashville, TN – Kroger Plus Card holders can take advantage of a special "Buy One, Get One" free Zoo ticket deal on Fridays during July and August as part of the annual Kroger Safari Fridays summer promotion.
Kroger Plus Card holders can present their card at Nashville Zoo's ticket booth to receive a free ticket with the purchase of another ticket of equal or greater value. The offer is only valid on Fridays in July (9th, 16th, 23rd & 30th) and August (6th, 13th, 20th & 27th) and cannot be combined with any other discount or promotion. Kroger Plus Card holders are permitted one "buy one, get one" deal per Friday.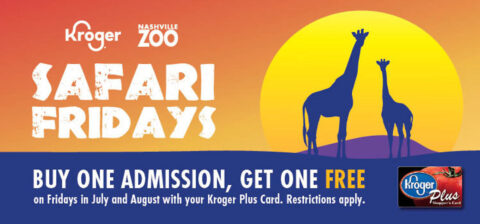 «Read the rest of this article»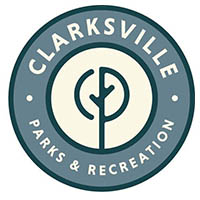 Clarksville, TN – The City of Clarksville hosted its annual Independence Day celebration at Liberty Park on Saturday, July 3rd, 2021 with music, food trucks, lots of vendors and activities, and a fantastic fireworks show to end the evening.
Thousands came out to participate in the free event hosted by Clarksville Parks and Recreation. Gates opened at 5:00pm and music began at 6:45pm. This year's opening act was Jay Ammo. "He is excellent," Clarksville Parks and Recreation's Event Planning Supervisor, Kali Mayes said. "Jay is a local talent, currently in the military and stationed at Fort Campbell. He is celebrating his fifth anniversary of coming to America from Guyana."
«Read the rest of this article»
Clarksville, TN – Austin Peay State University (APSU) head baseball coach Travis Janssen welcomed Shane Conlon to his staff as the Governors' assistant coach and recruiting coordinator, effective July 1st, 2021.
An assistant coach at Morehead State for the past two seasons, Conlon takes over for David Weber, who was named head coach at Hopkinsville High School in June.
«Read the rest of this article»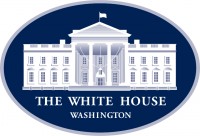 Washington, D.C. – PRESIDENT JOE BIDEN: Today — today we celebrate America — (applause) — our freedom, our liberty, our independence. The Fourth of July is a sacred day in our country — a day of history, of hope, remembrance and resolve, of promise and possibilities.
Before me stands monuments of the greatest and the goodness of our nation — monuments of light and liberty. There's a towering memorial to George Washington — the general who led our Revolution and the President who set our nation on its course.
«Read the rest of this article»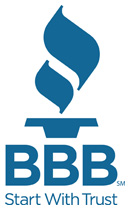 Nashville, TN – Social media is rife with misleading ads, but sometimes con artists go a step further. They create social media accounts, build (or buy) a following, and con consumers into paying big bucks for products or services they never plan to deliver. Recently, BBB Scam Tracker has seen an increase in reports of social media scammers selling (allegedly) high-end wigs.

You find a social media account, typically on Instagram, that features professional-looking photos and gorgeous wigs. The "influencer" claims to be a professional stylist who works with celebrities and seems to have a substantial following.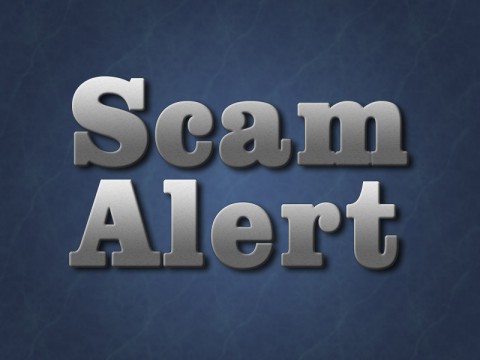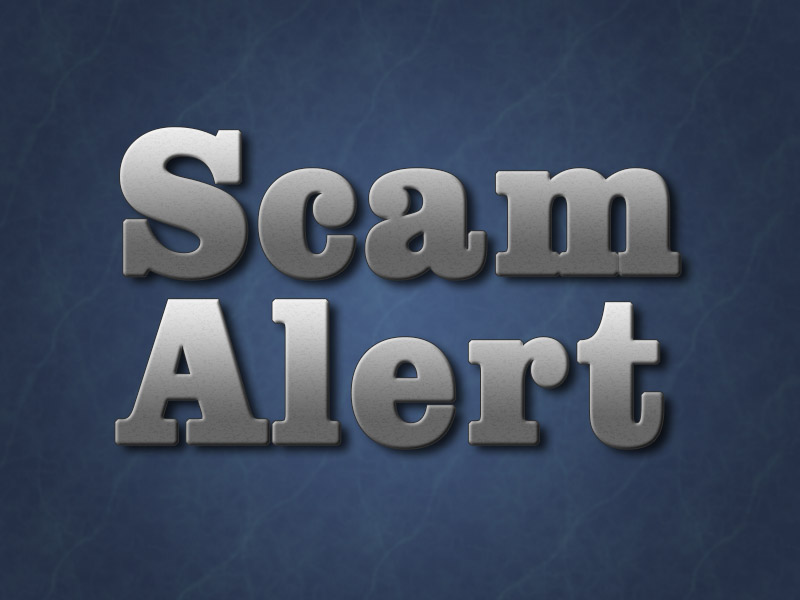 «Read the rest of this article»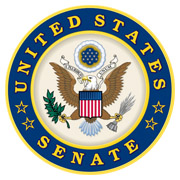 Washington, D.C. – U.S. Senators Marsha Blackburn (R-Tenn.), James Lankford (R-Okla.), Mike Braun (R-Ind.), Steve Daines (R-Mont.), Roger Wicker (R-Miss.), Thom Tillis (R-N.C.), Joni Ernst (R-Iowa), Mike Rounds (R-S.D.), Kevin Cramer (R-N.D.), Tommy Tuberville (R-Ala.), James Inhofe (R-Okla.), Rick Scott (R-Fla.), and Tim Scott (R-S.C.) reintroduced the Protecting Life and Taxpayers Act to help end taxpayer support for the abortion industry.
"For too long, the abortion industry has profited at the expense of the American taxpayer–despite sixty percent of Americans opposing the use of their hard-earned money to fund abortions," said Senator Blackburn.
«Read the rest of this article»

Clarksville, TN – Bitterly denounced by Washington insiders angry at its allegations of corruption, yet banned by fascist states in Europe who were afraid it showed that democracy works, the next installment in our film series remains as relevant today as it was when it was released over eight decades ago.
Get Back to the Movies at the Roxy Regional Theatre with Frank Capra's political comedy-drama "Mr. Smith Goes To Washington" this Friday, July 9th, 2021 at 7:00pm.
«Read the rest of this article»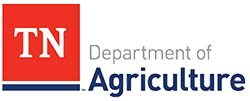 Nashville, TN – The Tennessee Department of Agriculture says that as the strawberry season ends, Tennessee has plenty of blueberries and blackberries available for picking during the summer months.
"Our berry plants are loaded with fruit this season," Connie Massey of Circle S Farms in Lebanon said. "Our blueberries are in full swing with lots of ripe berries for picking. We expect blackberries to ripen around the first week of July."
«Read the rest of this article»