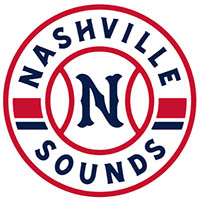 Nashville, TN – The Gwinnett Stripers powered their way to a sweep of the Nashville Sounds in a doubleheader Thursday at Coolray Field. Gwinnett hit two home runs in each game and shutout the Nashville offense in game two.
The Stripers outhit the Sounds 10-5 on their way to a 7-2 win in game one. Jason Kipnis and Sean Kazmar Jr. each hit two-run homers to pace the Stripers.
Jamie Westbrook drilled a two-run home run in the seventh to give Nashville their two runs. Lorenzo Cain played in his first game with the Sounds on MLB rehab assignment, he went 1-for-2 and started in center field.
«Read the rest of this article»

Clarksville, TN – A recent Austin Peay State University (APSU) men's golf graduate is staying aboard as an assistant coach, with Michael Busse set to stay with the program in 2021-22 in a coaching capacity.
«Read the rest of this article»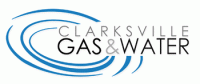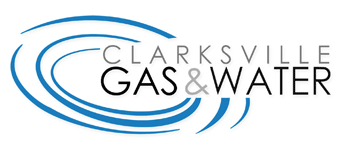 Clarksville, TN – The Clarksville Gas and Water Department (CGW) has turned off water service at the corner of Marie Drive and Lexington Drive for water main leak repair.
Low water pressure may also affect the vicinity during the repair work.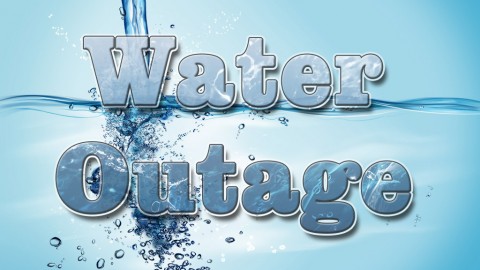 «Read the rest of this article»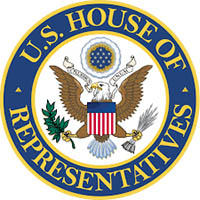 Washington, D.C. – Representative Mark Green sent a letter to Acting Secretary of the Air Force, John P. Roth, calling for the removal of Professor Lynne Chandler García from her teaching position. Green said:
"Professor García's comments on Critical Race Theory are utterly unacceptable and incompatible with the mission of our the United States Military Service Academies. Disparaging the United States as a racist country should disqualify anyone from teaching at one of our country's most prestigious institutions. Our service academies prepare young men and women to fight for our country. How can we expect anyone to fight for a country they are taught is racist?
«Read the rest of this article»

Nashville, TN – The Tennessee Wildlife Resources Agency (TWRA) reports there were no boating-related fatalities and six statewide serious injury boating incidents over the July 4th holiday weekend which includes the annual Operation Dry Water.
The TWRA reported 21 boating under the influence (BUI) arrests over the holiday weekend which ran from July 2nd-5th. The arrests were an increase from the 11 recorded in 2020.
«Read the rest of this article»

Clarksville, TN – Dr. Leslie Hiatt's quantitative analysis chemistry students at Austin Peay State University (APSU) had a mystery to solve – identify the department's copper thief.
«Read the rest of this article»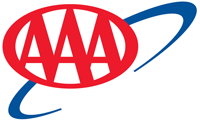 Washington, D.C. – The national gas price average has increased 40% since the start of the year, from $2.25 on January 1st to $3.13 today. Moreover, it is not stopping there. Motorists can expect gas prices to increase another 10–20 cents through the end of August, bringing the national average well over $3.25 this summer.
"Robust gasoline demand and more expensive crude oil prices are pushing gas prices higher," said Jeanette McGee, AAA spokesperson.
«Read the rest of this article»

Nashville, TN – A Tracker boat and a $5,000 Academy + Sports Outdoors gift card are just two of the outstanding packages being offered in the Tennessee Wildlife Resources Foundation (TWRF) 2021 Conservation Raffle.
The Tracker Pro Team 175 TF is a boat that helps anglers adapt to a variety of fishing situations. Features include three-across bow seat positions, dual live wells, and a recessed front deck level. Like all Tracker boats, the 175 TF comes outfitted with a Mercury outboard, Minn Kota Trolling motor, and Lowrance fishfinder.
«Read the rest of this article»

Clarksville, TN – In 2018, after more than 20 years as a nursing professional, Terri Clark joined the Austin Peay State University School of Nursing as a tenure track faculty member. The registered nurse spent most of her career working in hospitals, fitness centers, her own healthcare provider business, and even as a nurse educator at places like Hopkinsville Community College.
«Read the rest of this article»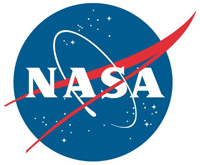 Pasadena, CA – High-tide floods – also called nuisance floods or sunny day floods – are already a familiar problem in many cities on the U.S. Atlantic and Gulf coasts. The National Oceanic and Atmospheric Administration (NOAA) reported a total of more than 600 such floods in 2019.
Starting in the mid-2030s, however, the alignment of rising sea levels with a lunar cycle will cause coastal cities all around the United States to begin a decade of dramatic increases in flood numbers, according to the first study that takes into account all known oceanic and astronomical causes for floods.
«Read the rest of this article»