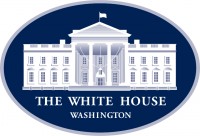 Washington, D.C. – PRESIDENT JOE BIDEN: Folks, I want to start by recognizing the remarkable protests that are taking place in Cuba, with the Cuban people demanding their freedom from an authoritarian regime. And I don't think we've seen anything like this protest in a long, long time — if, quite frankly, ever.
The United States stands firmly with the people of Cuba as they assert their universal rights. And we call on the government — the government of Cuba to refrain from violence or attempts to silence the voice of the people of Cuba.
«Read the rest of this article»
Nashville, TN – The Nashville Sounds walked off on the Louisville Bats with a 2-1 win when Tim Lopes drove in Cooper Hummel with the winning run on a sacrifice fly in the bottom of the 10th inning on Tuesday night at First Horizon Park.
With Hummel at second base to start the bottom of the 10th in a 1-1 game, Christian Kelley walked to put runners at first and second. After Louisville retired Zach Green for the first out of the inning, Lopes hit an 0-1 pitch from Carson Fulmer deep enough into right field to score Hummel and give the Sounds their seventh walk-off win of 2021.
«Read the rest of this article»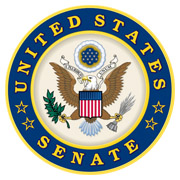 Washington, D.C. – U.S. Senator Marsha Blackburn's (R-Tenn.) bipartisan Open Technology Fund Authorization Act is enabling Cuban activists to access the internet to organize and share real-time updates on social media after the communist government shut down internet service.
Psiphon, an internet censorship circumvention tool funded by the U.S. Agency for Global Media's Open Technology Fund, has enabled freedom-loving Cubans to access the internet and continue organizing protests. Daily unique users have spiked to over 146,000 since the demonstrations began.
«Read the rest of this article»
Clarksville-Montgomery County has the Third Cheapest Gas Prices in Tennessee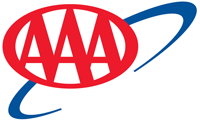 Nashville, TN – The Tennessee gas price average held steady over last week with today's average the same as one week ago. The Tennessee Gas Price average is now $2.88 which is the same as one month ago and 94 cents more than one year ago.
"Peak summer driving season is in full-swing as Americans hit the road to explore and gas prices are not backing down," said Megan Cooper, spokeswoman, AAA – The Auto Club Group. "Motorists are paying, on average, nearly a dollar more a gallon than last summer to fill up and close to 40 cents more than in 2019."
«Read the rest of this article»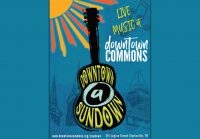 Montgomery County, TN – On Friday, July 16th, 2021, Downtown @ Sundown will feature Hot Lanta at this week's concert at 7:00pm at the Downtown Commons.
Featured band, Hot Lanta is an Allman Brothers tribute band ready to take you back to the 70's. With popular songs 'Ramblin Man' and 'Midnight Rider' you are sure to enjoy the night with this local band.
«Read the rest of this article»
New York, NY – Austin Peay State University (APSU) center fielder Garrett Spain became the 44th Governors player drafted in the Major League Baseball Draft when the Toronto Blue Jays selected him with their 15th round selection, Tuesday.
«Read the rest of this article»
Rising population of the waterfowl continues to be a concern at Liberty Park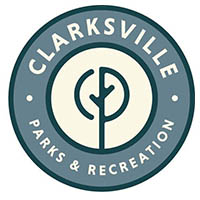 Clarksville, TN – Liberty Park is a great place for picnics, exercise, playtime, and to enjoy nature, but the geese that typically migrate in and out of the area are making the park their full-time home and causing problems for park patrons and maintenance crews.
In August 2020, predator decoys were strategically installed at Liberty Park as a way to address this rising goose population.
Now, some 250 geese have made Liberty Park their permanent residence, and the amount of waste they leave behind continues to be a concern.
«Read the rest of this article»
A thousand blood donations needed daily to prevent further delays in patient care
Nashville, TN – While donors across the country have rolled up a sleeve to give this summer, the need for blood and platelets remains crucial for patients relying on lifesaving transfusions. The American Red Cross continues to experience a severe blood shortage and donors of all blood types – especially type O and those giving platelets – are urged to make an appointment to give now.
«Read the rest of this article»
After only 3 months of opening, Clarksville-based spicy candy company has gained international attention.

Clarksville, TN – Clarksville-based company, Nashville Hot Sweets, has made a splash into the rapidly expanding spicy food industry.
"I wanted to offer something that was unique, enjoyable to eat, and not too intimidating," said Rachel Gullett, the owner who is a local native to Nashville.
«Read the rest of this article»

Clarksville, TN – Austin Peay State University (APSU) is ready to host its second Camp R.O.W. – an extended orientation program open to all incoming students.
University Recreation last year launched Camp R.O.W. to offer new students a multiday "summer camp" experience focused on building connections within the APSU community.
«Read the rest of this article»