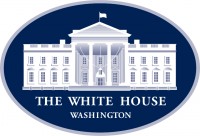 Washington, D.C. – PRESIDENT JOE BIDEN: Thank you. (Applause.) I see an awful lot of good friends out there. Please have a seat if you have one.
I — let me begin by saying I used to be important. (Laughter.) I used to be the chairman of the board of this place. And Jeffrey Rosen allowed me to do that for a while.
«Read the rest of this article»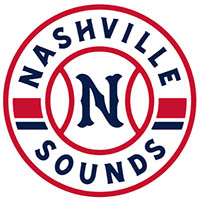 Nashville, TN – Zach Green launched two home runs to power the Nashville Sounds to a 5-0 victory over the Louisville Bats Wednesday night at First Horizon Park. The Sounds recorded their sixth shutout of the season.
Nashville starting pitcher Blaine Hardy earned his third win of the season, the left-hander worked five scoreless innings and struck out four. Chad Sobotka, Quintin Torres-Costa, Eric Yardley, and Angel Perdomo all tossed a scoreless inning out of the bullpen.
«Read the rest of this article»
Nashville, TN – Dear Friend,
Protecting the safety and improving the health, both economically and physically, of Tennessee communities should be the number one goal of our legislature and yet again, our Republican-led state government has put the lives of Tennesseeans at risk with irresponsible decision making.
«Read the rest of this article»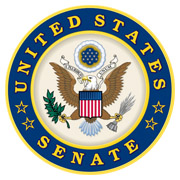 Washington, D.C. – U.S. Senator Marsha Blackburn (R-Tenn.), member of the Senate Judiciary Committee, joined Senators Ted Cruz (R-Texas), John Barrasso (R-Wyo.), Tom Cotton (R-Ark.), Josh Hawley (R-Mo.), and Bill Hagerty (R-Tenn.) to introduce the 'Securing the Homeland from International Entrants with Life-threatening Diseases Act,' or SHIELD Act, to codify the previous administration's public health order under Title 42 that required U.S. border officials to promptly remove illegal aliens to prevent the spread of COVID-19 Coronavirus.
«Read the rest of this article»

Clarksville, TN – The Austin Peay State University (APSU) new season ticket purchase window for the 2021 fall football season opened Wednesday morning.
In addition, all tickets except for suite, club, and end zone level are on sale now through the Austin Peay State University ticketing office and online web portal at www.letsgopeay.com/buytickets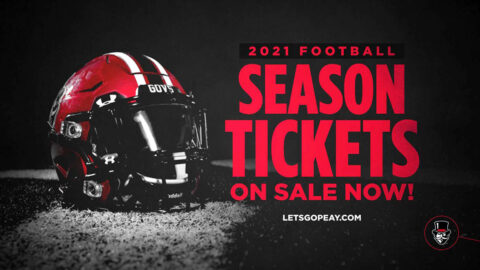 «Read the rest of this article»
Blanchfield Army Community Hospital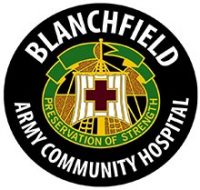 Fort Campbell, KY – Blanchfield Army Community Hospital (BACH) officials announced updates to its visitor policy July 14th, 2021.
"COVID-19 remains a threat to the health and wellbeing of the American public and our communities. Continued diligence in infection prevention and taking measures to control the spread is paramount in fighting this pandemic. However, we understand the important role that family and support personnel are to the maintenance of health and recovery in times of sickness, during surgery, and upon the birth of a new child," said Col. Vincent B. Myers, hospital commander.
«Read the rest of this article»
Woodlawn, TN – Representatives of the Montgomery County Government and the BlueCross BlueShield of Tennessee Foundation recently gathered for a ribbon-cutting ceremony to celebrate the grand opening of the BlueCross Healthy Place at Woodlawn Park.
The Montgomery County Government applied for the BlueCross Healthy Place grant, sharing the positive impact a revitalized community space would have on the area.
«Read the rest of this article»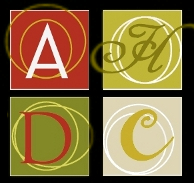 Clarksville, TN – The Clarksville Arts & Heritage Development Council is partnering with the Center of Excellence for the Creative Arts at Austin Peay State University (APSU) and the Tennessee Arts Commission to once again bring acclaimed authors and songwriters to town for the 16th Annual Clarksville Writers Conference.
The event will be held Thursday, August 12th, and Friday, August 13th, 2021 at the Art + Design Building on the campus of Austin Peay State University.
«Read the rest of this article»

Clarksville, TN – TJ Pride, who has worn a variety of hats during his time as an assistant coach for Austin Peay State University (APSU) track and field and helped the Govs win the 2020 Ohio Valley Conference Indoor Championships, has been elevated to associate head coach.
«Read the rest of this article»
Clarksville, TN – Every week, Clarksville Online will be bringing you pets from different rescue organizations that are in need of a good home in Clarksville-Montgomery County and surrounding areas. This week's pets are for the week of July 14th, 2021.
Dogs and cats of all ages, breeds and sizes are available through area animal rescues and shelters, as well as opportunities to help homeless animals through foster programs, donations, and help with fundraisers and other family-friendly activities.
Contact a rescue near you to learn more.
«Read the rest of this article»