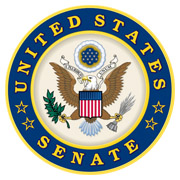 Washington, D.C. – U.S. Senator Marsha Blackburn (R-Tenn.) along with Senators Tommy Tuberville (R- Ala.) and Marco Rubio (R-Fla.) sent a letter to the National Education Association (NEA) after it was reported that the union voted to target and research opponents of Critical Race Theory.
The recent violent trend of targeting proud Americans that oppose Marxist ideology is extremely concerning. Just days ago, an official with the Fairfax County, Virginia NAACP said those that oppose CRT should die.
«Read the rest of this article»
Lexington, KY – For the second consecutive year, both the Austin Peay State University (APSU) volleyball and beach volleyball programs earned recognition on the USMC/AVCA Team Academic Award list.
«Read the rest of this article»
Blanchfield Army Community Hospital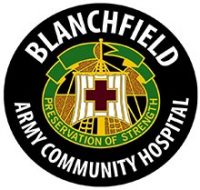 Fort Campbell, KY – Soldiers and civilian staff from the Fort Campbell Soldier Recovery Unit gathered recently to remember the Soldiers memorialized in its garden and add nine additional names.
"The garden is a place to remember these Soldiers who faced their final battle at the SRU," said Lt. Col. Joseph Reagan, SRU commander.
Among the Soldiers whose names were added to the garden memorial this year, eight came to the SRU after being diagnosed with a fatal or incurable disease.
«Read the rest of this article»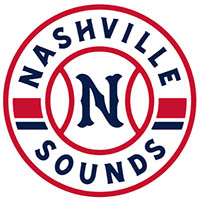 Nashville, TN – Weston Wilson broke a 1-1 deadlock with a three-run home run in the 10th inning to lead the Nashville Sounds over the Jacksonville Jumbo Shrimp 7-1 Wednesday afternoon at 121 Financial Ballpark. Wilson went 4-for-4 with a double, a home run, and four RBIs.
The Jumbo Shrimp took a 1-0 lead in the third inning, but Wilson drove in Dustin Peterson with a two-out single in the fourth to tie the game at one.
Wilson got the rally going in the 10th with a three-run homer to give Nashville a 4-1 lead. Payton Henry extended the Sounds lead to 5-1 with a run-scoring single.
«Read the rest of this article»
Nashville, TN – The Nashville Sounds Baseball Club announced today an online auction of their game-used Military Appreciation Jerseys to benefit the Charlie and Hazel Daniels Veterans and Military Family Center at Middle Tennessee State University. The auction begins today and runs until Friday, August 13th,2021 at 6:00pm.
The Sounds wore the camouflage military jerseys during the 2019 season and twice so far in 2021 – Saturday, May 15th and on Saturday, July 3rd. The club will wear them for a final time as part of Military Appreciation Night on Sunday, August 8th.
Bids for the jerseys are now being accepted at www.nashvillesounds.com/auctions.
«Read the rest of this article»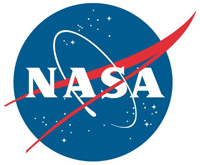 Pasadena, CA – NASA's Mars 2020 Perseverance rover has begun its search for signs of ancient life on the Red Planet. Flexing its 7-foot (2-meter) mechanical arm, the rover is testing the sensitive detectors it carries, capturing their first science readings.
Along with analyzing rocks using X-rays and ultraviolet light, the six-wheeled scientist will zoom in for closeups of tiny segments of rock surfaces that might show evidence of past microbial activity.
«Read the rest of this article»

Clarksville, TN – Shortly after the spring semester ended, The New Gallery Director Michael Dickins and the Austin Peay State University (APSU) inaugural Hazel Smith Summer Research Fellow Katie Boyer began cataloging and preserving pieces in the University's art collection.
«Read the rest of this article»

Clarksville, TN – The Customs House Museum and Cultural Center is located in Historic Downtown Clarksville, Tennessee. Come explore an entire city block featuring large gallery spaces filled with fine art, science, and history.
Some of the events in August at the Museum are Familiars: The Art of Beverly Parker, Start Your Engines! A Celebration of Racing in Montgomery County, Douglas Charlton: Out of Darkness, Flying High, Touching History.
«Read the rest of this article»

Clarksville, TN – Austin Peay State University (APSU) achieved a fundraising total of $14.6 million in gifts and pledges from 2,477 donors during the 2021 fiscal year. This amount represents a 25% increase in the average annual fundraising amount over last year and a 38% increase over the last five years.
«Read the rest of this article»
Clarksville, TN – Every week, Clarksville Online will be bringing you pets from different rescue organizations that are in need of a good home in Clarksville-Montgomery County and surrounding areas. This week's pets are for the week of July 21st, 2021.
Dogs and cats of all ages, breeds and sizes are available through area animal rescues and shelters, as well as opportunities to help homeless animals through foster programs, donations, and help with fundraisers and other family-friendly activities.
Contact a rescue near you to learn more.
«Read the rest of this article»