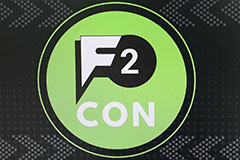 Clarksville, TN – F2CON, powered by CDE Lightband, is back and better than ever for its third year! With CDE Lightband's super-fast gigabit internet, you won't have to worry about lag as you battle your way to the main stage!
F2CON will be held at the Wilma Rudolph Event Center in Liberty Park, situated along the beautiful Cumberland River. You can enjoy all the tournament action plus the many other events taking place that weekend, including Riverfest! There is truly something for everyone!
New this year, we will be hosting a junior competition where kids 16 and under will battle it out in several of the most popular games: Fortnite, Rocket League, and Super Smash Bros Ultimate. Winners of the junior competition take home bragging rights and trophies.
F2CON will feature many tournaments with a $10,000 pot bonus across various titles like Dragon Ball FighterZ, Street Fighter V, Super Bros SMASH Ultimate, and more.
We have something for the casual competitor too! Jump in on open-play events like Fortnite, Super Smash Bros. Ultimate, and Rocket League!
Come out and cheer on your friends, family, and other players as the competition heats up!
Doors open Friday, September 9th at 5:00pm and Saturday, September 10th at 10:00am.
About CDE Lightband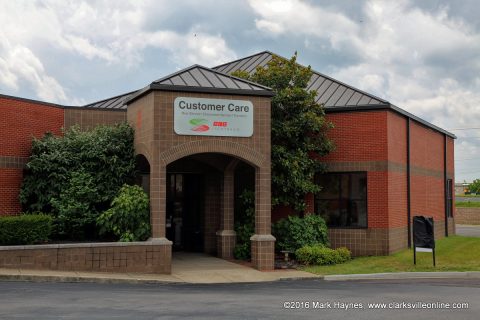 CDE Lightband is a municipally-owned public power and broadband service provider serving 72,000 electric and 22,000 broadband customers with the city limits of Clarksville, TN.
CDE Lightband provides reliable utilities delivered at the speed of light. Our service area, consisting of 100 square miles within the municipal boundaries, includes 892 miles of power lines and 960 miles of fiber optic cable.
Our world-class Fiber Optic Network keeps electric costs low and allows us to deliver exceptional products and constant innovation. The network provides savings of over $1 million annually in operating costs and provides over $5 million annually in income for electrical grid improvements that result in half as many large scale power outages compared to peer cities.
Additionally, access to our network increases home values by 3% or an average of over $5,000, according to the Fiber to the Home Council. Based in large part on access to the superior digital products provided by CDE Lightband, Clarksville has been designated a first 50 "Next Century City."
CDE Lightband offers Electricity, Internet, Digital TV and Telephone services with blazing fast speed and superior performance … with the additional convenience of 24/7 local support and bundling all your utilities into a single bill.
Our staff includes 200 full-time employees, a management team with over 100 years of combined industry expertise and governance provided by a board of five local business leaders.
For more information, visit their website at www.cdelightband.com