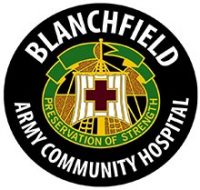 Fort Campbell, KY – A U.S. Army physical therapist assigned to Blanchfield Army Community Hospital graduated top of her class on December 13th at the Sabalauski Air Assault School, Fort Campbell, Kentucky.
Capt. Jennah Janney was among 300 Soldiers who reported to the last TSAAS cohort of 2022 for what is dubbed the ten toughest days in the Army.
Air assault school is both physically and academically demanding. The detail-oriented course prepares Soldiers to make maximum use of rotary and fixed-wing aircraft in training and combat support unit operations.
While these may not seem like skills within a medical specialty, Janney said all Soldiers need to be ready to shoot, move, and communicate. "If that means you need to go prepare a landing zone for a medevac if that means you need to assist with hooking-up loads into an aircraft, or it means you need to do CPR or basic lifesaver [techniques], like we typically train for – those are mission-critical things that we need to get done."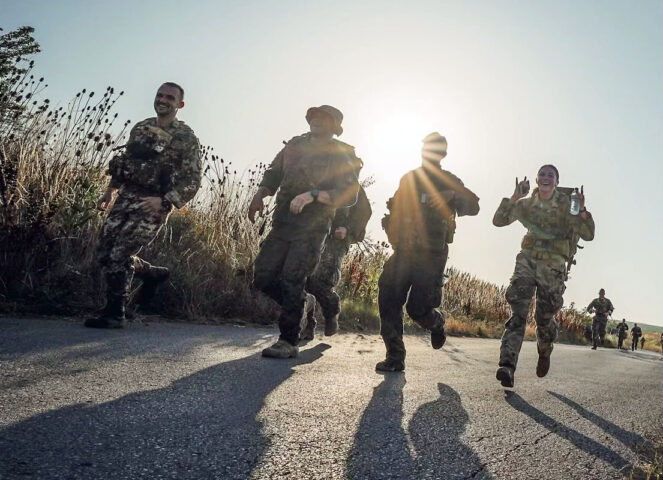 Janney learned of air assault operations from prior-enlisted Soldiers in her cohort during graduate school at the Army-Baylor University Doctoral Program in Physical Therapy. After receiving orders to Fort Campbell, where Soldiers from the 101st Airborne Division (Air Assault) would be a mainstay of her patient population, Janney knew she wanted to earn the coveted wings.
"Coming to the 101st, it is ingrained in the culture. Service members here are encouraged to participate in air assault [training] because we have this opportunity, but the primary driver for me participating in the course was understanding what the service members who we're going to be treating are going through," Janney said.
She explained that there are specific movements in air assault operations, like rappelling, that are not mimicked in typical Army training or ACFT training. She said that knowledge of these rigors would be an invaluable experience as a physical therapist, helping her develop preventive training and rehabilitative therapies for her patient population.
"I feel like I got good exposure to the nitty gritty, more so than I would have just reading the typical process of what air assault is, or watching a video online," she added.
Janney attributes much of her air assault success to her recent deployment for the NATO-led international peacekeeping force in Kosovo.
"We had some time and opportunity to do some of the training that I wouldn't normally," said Janney, who treated more than 700 patients and divided her time among several camps within Kosovo Force Regional-Command East during the deployment.
Members of her unit in Kosovo, the 547th Medical Company, out of Joint Base Lewis-McChord, taught her to climb ropes and how to ruck and promoted a culture of fitness. These skills helped her complete two 18-mile Danish Contingent Marches and an 18-mile Norwegian Foot March.
"There were a lot of morale and team building competitions and events, so there were opportunities for us to train up and use those skills," Janney said.
"The mission of KFOR is to ensure safe and secure movement for the people of Kosovo and my primary job was supporting the service members who were doing a lot of patrols and outreach for the people of Kosovo," she added.
Janney returned to Blanchfield after deployment and her leadership supported her goal to attend air assault school during her reintegration period.
"I was feeling confident in some of the hands-on physical skills that I had been working on while I was deployed. I thought it would smooth the transition to coming back to patient care a little more easily. It is hard to stop patient care to go to training like that."
But even with a TSAAS spot secured Janney said that she knew it would be difficult.
The multi-phase course is presented using both classroom and hands-on instruction. After each phase students must pass written, hands-on, and physical tests. Failure to pass any portion may result in Soldiers getting dropped from the course, said Janney, noting that only 180 of her classmates made it to graduation.
"I thought the phase two hands-on examination was especially challenging," said Janney, explaining that for this test students were presented with faulty sling loads. They had two minutes to identify and correct the critical deficiencies in the loads, followed by a six-mile ruck march. "If you are successful, you move on to phase three, which starts with a four-mile run and all hands-on activities that get you ready to rappel."
The rappelling phase is three days long and teaches Soldiers basic ground and aircraft rappelling methods. The training, performed with and without a full ruck, provided Janney with first-hand knowledge of the biomechanics at work on a Soldier's body while performing each task. As a physical therapist, she intends to use this knowledge to support her patient population.
"It really was an invaluable experience to understand not only the physical demands, that are pretty well known about the course, but knowing the [operations tempo] and how the academic pieces fit," said Janney. It was that quest for knowledge that ultimately propelled her to the top of her class based on her scores.

"The day before graduation we did our final testing for our Swiss seats, hook ups, and rappel walls. We had nice enough weather to jump out of the Black Hawks," she said, referring to the Army's utility tactical transport helicopter used for air assault, aeromedical evacuation, command and control and stability and support operations.

"During our final formation for the day, the cadre called my number to fall out. The head of our cohort told me that I was the honor grad. My [air assault] platoon was excited. We had done a lot of studying and pushing and encouraging, so it was all good feelings all around," she said.

With air assault school complete, Janney, returns to clinical care as officer in charge of the hospital's Byrd Soldier Medical Home Physical Therapy Clinic. There she will evaluate, treat, and manage patients with orthopedic, sports, and neurological injury and dysfunction, and promote health, fitness and injury prevention among Soldiers on Fort Campbell.