#8 Tennessee (12-2 | 2-0 SEC) at South Carolina (7-7 | 0-1 SEC)
Saturday, January 7th, 2022 | 2:20pm CT/3:30pm ET
Columbia, SC | Colonial Life Arena | TV: SEC Network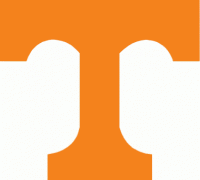 Knoxville, TN – The eighth-ranked Tennessee men's basketball team hits the road for the second time in conference play this weekend, set to face South Carolina on Saturday in Columbia at 2:30pm CT.
Fans can catch Saturday's game on SEC Network and online or on any mobile device through WatchESPN. WatchESPN can be accessed through the ESPN App, or online at espn.com/watch. Kevin Fitzgerald (play-by-play) and Mark Wise (analyst) will have the call.

Fans can also listen live on their local Vol Network affiliate to hear Bob Kesling and Bert Bertelkamp describing the action.

Tennessee (12-2, 2-0 SEC) is coming off a historic offensive performance against Mississippi State in its SEC home opener on Tuesday in which it cruised by the Bulldogs, 87-53. The Vols recorded the fourth-highest field-goal percentage in program history, shooting 69.2 percent from the field.
SEC Sixth Man of the Year candidate
Zakai Zeigler
logged his first career double-double with 11 points and 10 rebounds, while
Santiago Vescovi
sparked Tennessee's offense early with 14 first-half points on four 3-pointers.
Tennessee enters Saturday's game having won 23 of its last 30 games (.767) against SEC opponents. The Vols have also won 10 of their last 12 games at South Carolina's Colonial Life Arena.
The Series
Tennessee leads its all-time series with South Carolina, 50-28, dating to 1927.
The series is deadlocked, 17-17, when contested in Columbia, where UT has won 10 of the last 12.
The UT Vols swept the home-and-home series last season, winning the two games by an average of 22 points.
Saturday's game is a homecoming for two Vols. For freshman Julian Phillips, it is the Blythewood native's first collegiate game in his home state. Senior Josiah-Jordan James is a native of Charleston.
In two career games at South Carolina, James is averaging 14.5 points, 4.5 rebounds, 3.5 assists and 2.5 blocks per game.
Rick Barnes spent four years in The Palmetto State as the head coach at Clemson from 1994-98. He was a perfect 4-0 against the Gamecocks during that tenure.

First-year Gamecocks head coach Lamont Paris spent the previous five seasons employed by the UT System, leading the program at UT Chattanooga.

Paris brought his Mocs squad to Knoxville on November 25th, 2019, and the Vols posted a 58-46 victory.
Scouting Report
Tennessee ranks among the top 10 nationally in seven different stat categories—and top-five in five of those categories.
A Tennessee win Saturday would give the Vols their first 3-0 start to SEC play since 2018-19.
Tennessee has won 23 of its last 30 games against SEC opponents. That's a .767 win percentage.
Senior guard Santiago Vescovi shot an uncharacteristic .278 from 3-point range through UT's first 11 games (22 of 79). But over the last three games, he is shooting .600 from long range (12 of 20).
Tennessee's leader in field-goal percentage (.652) among rotation players, senior Uroš Plavši? has made 24 of his last 31 shot attempts.
UT's bench is giving the Vols 25.5 points per game despite the squad being regularly shorthanded.
During the Rick Barnes era (2015-present), Tennessee has now made 32 appearances in the top 10 of the AP Top 25.
The Nation's Best Defense
For the sixth straight week, the Volunteers own the best adjusted defensive efficiency in the country per KenPom, allowing only 80.6 points per 100 possessions.
Tennessee owns the best 3-point defense in Division I (.212) and the second-best overall field-goal percentage defense (.337).
In 14 games, Tennessee opponents have managed to make only 66 3-pointers—just 4.7 per game.
Eight times this season, the Vols have held their opponents to 50 points or less. Tennessee has now done that 28 times during the Barnes era (2015-present).
Only two opposing players have scored 20 or more points against the Vols this season.
Tennessee trailed at the break only once this season and is outscoring its opponents 35.8 ppg to 24.1 ppg (+11.7 ppg) in first-half action.
The Vols have nabbed 10 or more steals in nine games this season. Only Morgan State (10) has had more 10-steal outings.
About the South Carolina Gamecocks
South Carolina (7-7, 0-1 SEC) opened its conference schedule Tuesday at Vanderbilt, falling to the Commodores in overtime, 84-79.
The Gamecocks are currently ranked No. 255 in the NET rankings and prior to Saturday's matchup with Tennessee, have faced just one Quadrant I opponent—an 84-70 loss at UAB on December 14th.
South Carolina is undefeated at home this season, having posted a 6-0 record at Colonial Life Arena—highlighted by a win over rival Clemson on November 11th.
Lamont Paris is in his first season at the helm of the South Carolina program after serving as Chattanooga's head coach for five years (2017-22) and an assistant at Wisconsin for seven seasons (2010-17).
South Carolina's roster is highlighted by freshman forward Gregory "GG" Jackson II, who leads the Gamecocks in points (16.9 ppg) and rebounds (7.5 rpg) so far this season.
Jackson was the consensus No. 1 player in the nation in the Class of 2023 before reclassifying in late July to become a part of the Class of 2022.
Upon reclassification, Jackson finished ranked as the No. 6 player in the nation in the final 247Sports Class of 2022 rankings. He is the highest-ranked incoming freshman in program history.
Jackson is the only freshman in the nation to score in double figures during every one of his team's games this season. He has scored 20 or more points in five games.
This season's South Carolina roster features just six total returning players from last season.

Four freshmen and four transfers joined the new-look Gamecocks this season.

South Carolina freshman Eli Sparkman is a native of Cleveland, Tennessee, and a graduate of The Baylor School.
Last Time vs. South Carolina
Tennessee's backcourt delivered standout offensive performances as the No. 22 Vols came away with a convincing 81-57 win on the road over South Carolina at Colonial Life Arena on February 5th, 2022.
Charleston, South Carolina, native Josiah-Jordan James led the Vols in scoring and finished with a career-high 20 points on 7-for-14 shooting, making four 3-pointers.
Zakai Zeigler, who was held scoreless in the first half, finished the game with a career-high-tying 18 points. In the second half, Zeigler was 6-for-9 shooting, including 4-for-4 from 3-point range.
Kennedy Chandler totaled 11 points and 10 assists, while Santiago Vescovi finished with 13 points.
James, Zeigler, and Chandler also each had three steals on the defensive end.
As a team, Tennessee hit 14 3-pointers, its most in an SEC game this season.
After Tennessee took a four-point lead into halftime, the squads battled evenly for the first four minutes of the second half before Tennessee blew the game open with a 24-4 run spanning from the 16:04 mark to the 9:07 mark—extending its lead from one to 21 in the process.
Defensively, UT held South Carolina to just four made field goals in the final 16 minutes of the game.
After a closely contested first half, Tennessee took a 33-29 lead into the halftime break.
UT Vols Locking Down Top Scorers
Thus far in SEC play, the opposing team's leading scorer has struggled to produce against the Vols.

PLAYER, TEAM BEFORE vs. UT VARIANCE
Matthew Murrell, UM 15.6 ppg 5 -10.6
Tolu Smith, MSU 14.8 ppg 9 -5.8
Olivier Delivering On Offense
Senior forward Olivier Nkamhoua is shooting 25-of-36 (.694) from the field during Tennessee's last four games. He has shot 50 percent or better from the field in all but two games this season.
A starter in every game this season, Nkamhoua is UT's second-leading scorer (11.4 ppg) while ranking third on the team in both rebounding (4.6 rpg) and assists (2.6 apg).
He totaled 41 assists through his first three seasons as a Vol (76 games) and already has 37 this year.
That's an impressive bounce-back after suffering a season-ending ankle injury at South Carolina last season on February 5th.
2022 A Year To Remember
Tennessee posted a 29-7 overall record during the calendar year 2022. That win total was tied for seventh-best in Division I.
In 2022, the Vols were 4-0 against teams ranked in the AP top five.
Among Division I programs, only Kansas (21) and Baylor (13) had more Quad 1 wins during the 2022 calendar year than Tennessee (12).
The Associated Press issued 19 top-25 polls during the 2022 calendar year, and Tennessee appeared in each of them. The Vols reached an AP poll high of No. 5 in 2022.
The Volunteers posted a perfect 15-0 record at Thompson-Boling Arena in 2022 as well.
Next Up For UT Men's Basketball
Following Saturday's road battle against the Gamecocks, the Tennessee Vols basketball team is back home for a pair of games next week—beginning with a matchup against in-state foe Vanderbilt on Tuesday. Tip-off is set for 8:00pm CT on SEC Network.