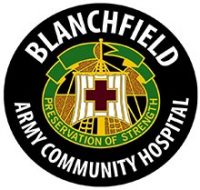 Fort Campbell, KY – Blanchfield Army Community Hospital (BACH) launched a new weekly walk-in contraceptive clinic on January 11th, 2023, providing patients an additional option to learn more about contraception, menstrual suppression, and get a birth control prescription or refill.
"Not every form of birth control is right for each individual so it is important to talk with a healthcare professional who can help you make an educated choice that will best meet your needs," said Lt. Col. Laurey Tyson, BACH's Chief of Women's Health Services.
Tyson said that short-acting reversible contraception (SARC) options including birth control pills, patch, ring, and quarterly injection, as well as long-acting reversible contraceptive (LARC) options including intrauterine devices (IUD) and the implant are available at BACH.
In addition to preventing pregnancy, birth control may also be used for clearing up acne, helping with menstrual cramps, PMS, anemia, and even regulating or suppressing periods during field training and deployments.
Family history, current health conditions and medications, family planning and work-life balance are factors to consider when selecting contraception.
The new the walk-in contraceptive clinic is each Wednesday in the Women's Health Clinic on the third floor of the hospital's A Bldg. Sign-in is between 8:00am-8:30am and patients are seen on a first-come, first-served basis.
Services include contraception counseling, initial prescription or prescription refill, and IUD or implant placement or removal.
The hospital also offers birth control classes throughout the month for TRICARE beneficiaries.
"These classes are taught by a BACH clinical pharmacist who will provide information on all birth control options available at BACH, how they work and possible side effects," said Tyson.
After the class patients may obtain a birth control prescription or can be scheduled directly with a BACH credentialed Women's Health Provider for IUD/Implant placement.
Location and time vary so patients should call 270.412.9109 to sign-up for a birth control class that is best for them.
Patients also have the option to talk with their primary care manager about contraception. A PCM can help patients with their overall healthcare goals including permanent measures like tubal ligation for women and vasectomy for men. Contact your primary care team through TRICARE Online Secure Messaging or the appointment line at 270.798.4677 to request an appointment or telephone consultation.
For more information visit the hospital's website at https://Blanchfield.tricare.mil and select Women's Health.