Clarksville, TN – Every week, Clarksville Online will be bringing you pets from different rescue organizations that are in need of a good home in Clarksville-Montgomery County and surrounding areas. This week's pets are for the week of January 23rd, 2022.
Dogs and cats of all ages, breeds, and sizes are available through area animal rescues and shelters, as well as opportunities to help homeless animals through foster programs, donations, and help with fundraisers and other family-friendly activities.
Contact a rescue near you to learn more.
Montgomery County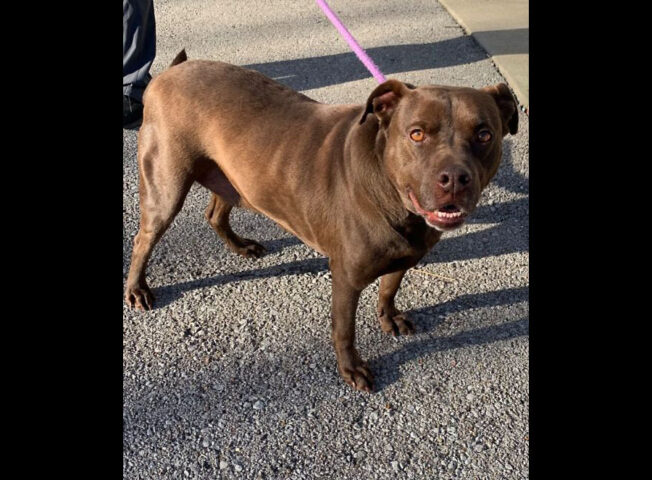 Sid is an adult male Chocolate Lab mix with possibly some type of Bulldog/ maybe even Mastiff mix. He has a gorgeous deep chocolate coat and has been fully vetted and will be neutered before going to his forever home. For more extensive details MCACC will be glad to answer your questions.
Blue is an adult male Domestic medium hair cat. Fully vetted, litter trained and will be neutered before going home. Blue is very independent and doesn't like too much attention or being around small children. Blue likes naps and eating and would be best suited for a quiet, well-established home where he can have his space.
Find them both at Montgomery County Animal Care and Control, 616 North Spring Street, 931.648.5750, www.facebook.com/MontgomeryCountyAdoptionServices
Finders Keepers Cat Rescue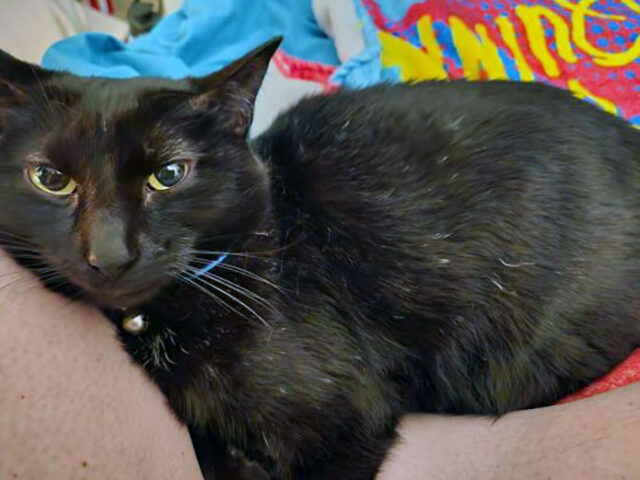 Amy Furry Fowler is the sibling of last week's Sheldon Pooper. They both came to the rescue when their family's living situation changed and Miss Furry Fowler has not done well with the upheaval in her world. She no longer enjoys the company of her sibling or other cats and is not a fan of small children.
She needs to be the only pet in the home and might be fine with calmer, older children who give her space. She is vetted, vaccinations updated, spayed, and litter trained. Once Amy warms up and is comfortable she will follow you everywhere and be your velcro girl!
She can be found through the Finders Keepers Cat Rescue, message them on FB or www.petfinder.com/member/us/tn/clarksville/finders-keepers-cat-rescue-tn984/ or email finderskeeperscatrescue@gmail.com
Cat Adoption Team of Stewart County (CATS)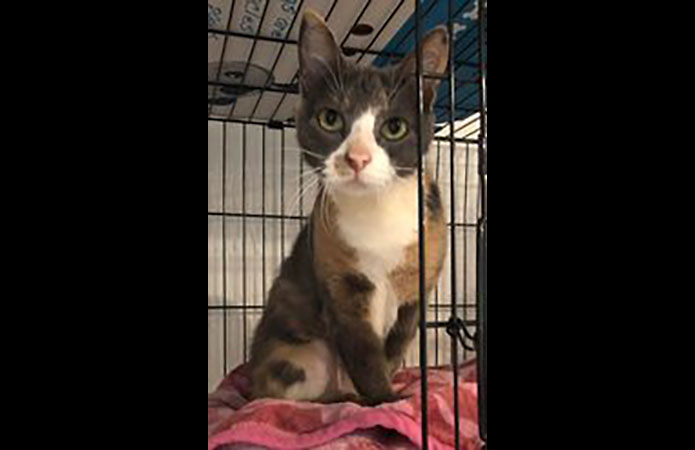 Clover is a lovely 18-month-old Calico. She is fully vetted, spayed, litter trained, Feline Leukemia tested (neg), and on flea protection. Clover is allergic to fleas, and must remain on treatment/prevention and her main adoption requirements are that she must be an inside cat and is not allowed to be declawed.
She can be found through the Cat Adoption Team (CATS). Contact Susan at 931.305.8212 text or leave a message or message through their FaceBook page www.facebook.com/CatAdoptionTeamOfStewartCountyCATS
Stewart County Faithful Friends Animal Rescue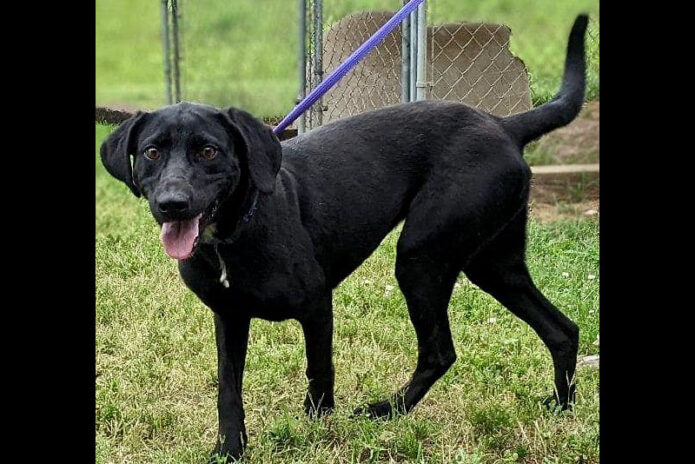 Shamrock is such a pretty female Lab mix a little over a year old and this sweetheart is still looking for her forever family. She is good with other dogs, fully vetted, spayed and enjoys swimming, jogging, and any outdoor activities. She would benefit from having a big yard and even another dog buddy would be fine with her. She is good with people and just wants to be loved! Look no further for your new best buddy!!!
Come meet her through Stewart County Faithful Friends Animal Rescue, 931.627.1459, www.facebook.com/scffar2010/
Companion Pet Rescue of Middle Tennessee
Jupiter is a cute, loveable, young female Pit Bull mix. She is a special needs girl who will need continued medical care, but please don't let this deter you from this absolutely darling girl! She is being treated for Heartworms which are covered by the rescue and has had several eye surgeries to correct issues and just takes eye drops daily.
She does have allergies so a prescription diet is recommended but is easily managed along with allergy shots. She is good with some dogs, does well with children but would love to be the only pet in the home so she can get all the love and attention. She is vetted, spayed and house-trained too. This sweet baby is waiting for her forever family!

Jupiter can be found through Companion Pet Rescue of Middle Tennessee, 615.260.8473, or www.facebook.com/companionpetrescueofmiddletennessee/
Two Ladies Caring Dog Rescue
Sally is a 3-and-a-half-year-old female Border Collie mix. She is just the sweetest girl; friendly, affectionate and funny! She is up to date with vaccinations, microchipped, HW negative, spayed and house-trained. She doesn't need to be in a crate!
Sally has been under vet care for her coat/skin issues and happily, her coat is coming along nicely the rescue will continue to take care of her vet needs for her skin until the vet releases her from their care. She does well with both large and small dogs and children. Unsure about cats. She will be a wonderful, loving addition to your family!
For more details and information you can find her through Two Ladies Caring Dog Rescue, 931.217.1587, www.petfinder.com/shelters/TN505.html
Sagley's Biker Bully Farm
Madonna is an approximately one-year-old female mixed breed. She loves people, is good with dogs, very playful, and loves kids but has not been tested around cats. Madonna is fully vetted and spayed. She would love a big yard and lots of walks and adventures! She is a very sweet girl looking for her forever family. She will be so happy with an active home!
If you are looking for that special new family member please reach out to Lisa at Sagley's Biker Bully Farm at 785.207.5641 or www.facebook.com/SBBF.Rescue
Puurrrfect Paws Rescue & Cat Cafe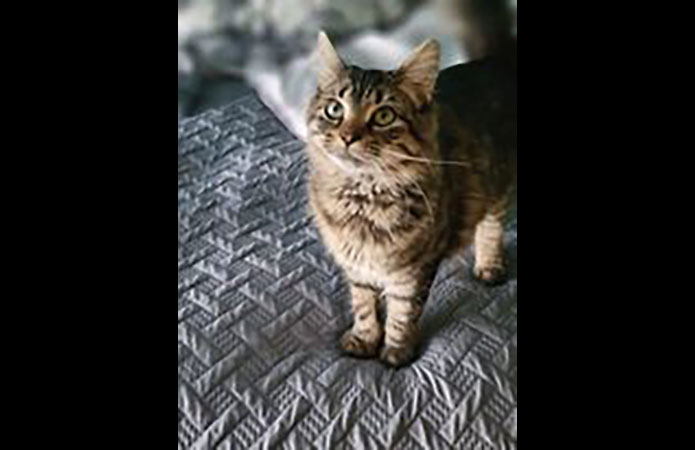 Lisa Marie is a 6-month-old female domestic shorthair. She is fully vetted, litter trained, spayed, and loves being with people. She is very laid back and is good with other cats and calm dogs. She enjoys playing with wand toys and will settle in your lap for all the attention! If you are looking for a great lap kitty, look no further!! PPR&C also has a wonderful Cat Cafe in town.
To set up a meet and greet and for more information on all the cats please go to www.puurrrfectpawsrescue.com or message them through their FB page, Puurrrfect Paws Rescue & Cafe.
Hot Rod's Garage Senior Sanctuary
Grant is a spunky young male Sheep Dog mix. He is neutered, fully vetted and house-trained. Due to his herding instincts at this time Please, no small children or super active, loud or hustle-bustle type households. He will chase and nip ankles as he tries to herd ( all instinctive of a herding breed) small children. Grant prefers a quieter, calm household as the only pet and someone to take him hiking or jogging.
He will be attending some training to help him become more confident in various environments. He will be a wonderful little companion for a retired person or a single person looking for a jogging and hiking buddy! Little Grant deserves his forever home!!
If you think he will be a great fit in your life and you can be that special friend, please contact the rescue. For more details call 931.801.1907 or email Hrgsrsanc@gmail.com https://docs.google.com/forms/d/1GwXSlg0hKDKniRHmrTkHuRwGG9s-3GQ8Ke1Ftdg-F-Q/edit?usp=sharing
[470cneter]
Mikaela's Mutt Motel
Hazel is a very sweet 9-month-old female Pit mix. She is crate trained and has done very well with no accidents in her foster home! She is very sweet but timid. Hazel had a very rough start, being chained to a tree with an electrical wire around her neck. She was alone, on that chain somewhere for 6 months in a campground living off scraps tossed to her by other residents until the rescue was contacted to come save her.
This resilient girl is spayed, microchipped, fully vetted and up to date on Heartworm and flea and tick prevention. She wants all the love and attention but her perfect family should be able to give her the space and time to feel safe and comfortable. Understand that most rescues need 3 days to decompress, 3 weeks to start getting used to new things and routines and 3 months to truly become their best selves with love, patience, and guidance from their forever family.
Added bonus, Hazel's adoption fee includes a free training evaluation from Legend Acres Tennessee and 50% off 2 months of service from ParaPooper Scoopers if you reside in the service area!
To find out more about her you can go to www.mikaelasmuttmotel.org/hazel or message them on Facebook at www.facebook.com/mikaelasmuttmotel. You can also reach them at 931.342.2526 and emailing adopt@mikaelasmuttmotel.org