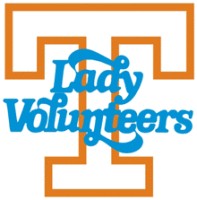 Knoxville, TN – Senior Jordan Horston poured in a game-high 27 points, but it wasn't enough to overcome a sharp-shooting No. 5/4 UConn squad that hit 57 percent from behind the arc Thursday night in defeating the Tennessee Lady Vols basketball, 84-67, in front of a crowd of 13,804 at Thompson-Boling Arena.

Horston added seven rebounds to go with her season-high-tying 27 points to lead the Lady Vols (16-7, 8-0 SEC). Senior Rickea Jackson finished with 13 on the night, while sophomore Jillian Hollingshead managed 11 points and a team-high nine rebounds.

UConn (19-2, 11-0 Big East) was led by Lou Lopez Senechal and Aaliyah Edwards, who turned in 26 and 25, respectively. Nika Muhl dished out double-digit assists, logging 14 in the game.
Connecticut opened the contest with a Muhl 3-pointer, but Tennessee countered on the other end when Karoline Striplin found Jackson breaking behind the defense for a wide-open layup. Consecutive buckets by Edwards sparked a 10-3 UConn run that had the Huskies on top 13-5 by the 6:15 mark.
Striplin ended the skid with a long-range jumper 20 seconds later, but Connecticut established an 11-point lead with just under four minutes left in the first. Hollingshead drained her third bucket in a row to cut it down to nine, but seven straight points by UConn opened it up to 29-13 with 2:03 on the clock. The Huskies maintained a 16-point lead through the buzzer, leading 33-17 at the end of one.

Neither team scored for nearly two minutes at the start of the second until Jordan Walker got the steal and turned it into a layup on the other end. Horston followed it up with another steal on the next possession, finding Jackson for the layup to cut the deficit to 12.
By the 3:40 mark, the UT Lady Vols had whittled UConn's lead down to single digits, pulling within nine at 40-31 off a trey by Horston. That three set off an 8-0 run by Tennessee to close out the half, setting the halftime score at 40-36.

Horston got her own rebound to score the first points of the second half, but three straight points from the free-throw line had the Huskies on top by five just over a minute into the third. Jackson responded by driving into the lane for a short-range jumper, but seven quick points put the Huskies up 50-41 with 6:30 left in the third.
Nine seconds later, Puckett nailed a three to narrow the deficit to six, but back-to-back buckets by Lopez Senechal had UConn back on top by 11 at the 4:40 mark.

Connecticut went on to lead by as many as 15 before six straight Lady Vol points by Horston cut it back to 11. A pair of free throws by Edwards before the horn sent the game into the final stanza with UT trailing 68-55.

Just 10 seconds into the fourth, Horston got a steal and a score, and the contest became a back-and-forth affair until five straight points by Dorka Juhasz and Lopez Senechal put the Huskies up by 14.

Back-to-back baskets by Horston and Jackson pulled UT within 12 with five minutes left in the game, but that's as close as Tennessee would get, as UConn closed out the contest with a 7-2 run to win 84-67.
Big Game Jordy
Jordan Horston tied her season high of 27 points against UConn to lead Tennessee in scoring. Horston has now led UT in scoring in all four contests against ranked opponents in which she's been active, and she is averaging a double-double against teams in the Top 25 with 23.0 ppg. and 10.3 RPG.
Big-Game Crowd
The 13,804 on hand for the game ranked as Tennessee's largest women's home crowd since February 14th, 2015, vs Kentucky, when the UT Lady Vols had 16,013 for a 72-58 win over Kentucky.
Taking Charge
Jordan Walker took two charges and Jordan Horston drew another to bring Tennessee's season total to 26. Walker leads the team with 13 drawn charges, which is only eight shy of the 21 the Lady Vols recorded a year ago.
Next Up For UT Women's Basketball
The Tennessee Lady Vols basketball team will face another ranked opponent on Monday, traveling to Baton Rouge for a 6:00pm CT/7:00pm ET matchup against No. 4/3 LSU that will be broadcast on ESPN2.