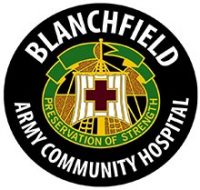 Fort Campbell, KY – Teams from the national, regional, and Tennessee Veterans Health Administration and Blanchfield Army Community Hospital met on Fort Campbell on January 19th, to firm up partnership opportunities that strengthen readiness and enhance healthcare delivery.
"There are many great opportunities for the VA here at Blanchfield that also benefit our mission to provide Army Medicine and the Defense Health Agency a ready medical Force," said Col. Vincent B. Myers, commander, BACH, and director, DHA Southwest Kentucky Market.
The visioning session was an opportunity for the teams, which included Veterans Integrated Services Network, VA MidSouth Healthcare Network, and VA Tennessee Valley Healthcare System, to collaborate with their BACH counterparts, identifying areas where BACH and the VA can share resources to support their beneficiary populations and readiness of military providers.
By welcoming VA patients to BACH in areas where capacity permits, like surgery, audiology, orthopedics, and intensive care, VA patients in the local community have better access to care. BACH's military providers will benefit by seeing a greater volume and variety of cases, helping them maintain proficiency on critical tasks.
"It maximizes our readiness level, so that when our providers are called upon to support operations across the globe, they have experience caring for high acuity, or more complex, patients," said Myers.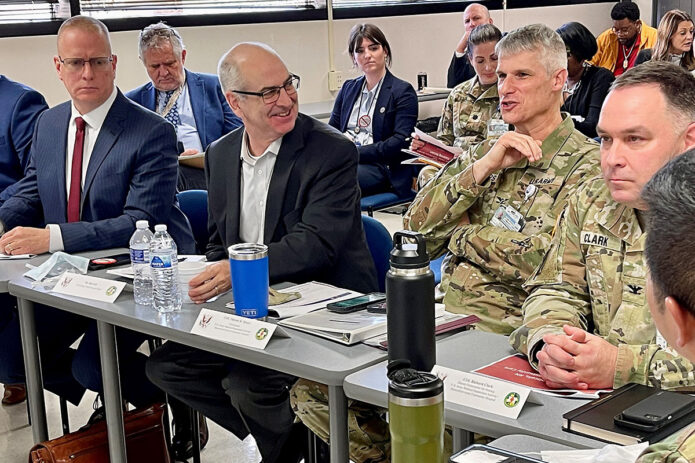 The VA is the nation's largest integrated healthcare system, serving 9 million Veterans each year.
The partnership is a top priority for Veterans Health Administration Deputy Chief Strategy Officer Dan Gall, who is looking at integration processes closely. Gall said it could possibly serve as a model for other markets.
"One of the busiest markets in the VA is the Nashville market, which includes Fort Campbell. The population growth is there. But anywhere there's Veterans, we want to provide care. We're looking at all markets, both rural and urban, [Fort Campbell] is a good mixture of that," said Gall, "We need to make sure we are putting the point of care for Veterans where it is most convenient for them."
The nearest VA medical center to Fort Campbell is 50 miles away in Nashville, so an obstetrics partnership currently in place with BACH is one example that is already proving to be a convenient option for some VA patients.
"We have women Veterans who are having children. BACH happens to do that very well," said Daniel Dücker, executive director, VA Tennessee Valley Healthcare System.
This fiscal year more than 40 women who receive care from the VA were able to deliver at BACH rather than traveling to Nashville.
"This is a must do. We must do it to be able to benefit our [VA] beneficiaries for sure. Access to care is the primary motive — creating more access to care by collaborating together," said Dücker.
Myers agreed, but stressed that the partnerships are complimentary, using services that are not at capacity by the hospital's current beneficiary population.
Another agreement the team focused on is opening an outpatient VA Health Clinic at BACH to help support the large veteran population in the community outside Fort Campbell, as well as Veterans employed on post.
"We have a number of employees on Fort Campbell who get their care from the VA. The opportunity to use a VA clinic at BACH for care will save a lot of time by avoiding additional travel. These partnerships are great opportunities and are a "win-win" for everyone," said Myers.

The proposed VA clinic at BACH will feature VA primary care services, patient-aligned care teams, and other supporting functions. The VA clinic will be operated and staffed by VA personnel.

Currently, VA officials are in the process of outfitting the clinic at BACH with required equipment, supplies, and IT services. The VA will manage Veteran enrollment for the clinic.

Once the final details are complete, BACH and VA officials will announce the clinic's opening date.