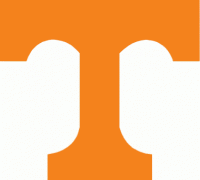 Knoxville, TN
– Fourth-ranked Tennessee Vols basketball emerged with an impressive 11-point victory, putting 10th-ranked Texas away, 82-71, in what was a raucous environment Saturday in a sold-out Thompson-Boling Arena.
Tennessee (18-3) has won six of its last seven games against AP top-10 opponents.
Vols forward
Olivier Nkamhoua
led all scorers in the victory, logging a career-high 27 points on 12-for-15 shooting to go along with eight rebounds, three assists and a block. All-American candidate
Zakai Zeigler
stuffed the stat sheet with 22 points on 7-for-10 shooting in 37 minutes, including a 3-of-6 mark from 3-point range, a career-high-tying 10 assists, three boards and a pair of steals.
Josiah-Jordan James
was Tennessee's third-highest scorer with 14 points, also producing seven rebounds in the top-10 triumph over the Longhorns (17-4).
Santiago Vescovi
also impacted the winning effort with 12 points and eight rebounds while finishing with a team-best plus/minus rating of +18.
The Tennessee Vols limited fifth-year Texas guard Marcus Carr, who entered the game averaging 17.6 points per game and a 3-point accuracy rate of 41.5 percent, to 11 points on 1-for-6 (.167) shooting from behind the arc Saturday. The Longhorns were led by Sir'Jabari Rice, who scored 21 off the bench.
The score was knotted at 17-17 after 10 minutes of play. The Vols scored 11 of the ensuing 13 points to seize a 28-19 advantage with just over four minutes to go in the opening half.
As the game continued its back-and-forth flow, Tennessee's lead grew to nine, 26-17, by the 7:15 mark of the first half. The Vols edged Texas 14-11 from that point forward, as Tennessee took a 40-28 lead into halftime.
Nkamhoua led all scorers at the break with 14 points to go along with four rebounds and a block. Zeigler approached double-figure scoring after 17 first-half minutes, tallying eight points and six assists by halftime.
Tennessee opened the second-half red-hot from the field, burying nine of its first 10 field-goal attempts, including eight consecutive makes at one point. Zeigler was responsible for four of the eight made shots—10 points with a pair of 3's and two layups—within just over a two-minute span during the Vols' electric offensive punch coming out the half.
Tennessee's lead surpassed 20 points on the eighth made basket of that run, a 3-point splash from Vescovi. That 22-point lead was Tennessee's largest of the day, coming at the 13:50 mark of second half. In all, the Vols led for just under 35 minutes of game time.
Nkamhoua and Zeigler each reached the 20-point threshold prior to the game's final media timeout.
The Longhorns suffered a scoring drought of nearly three minutes in the game's waning moments, prior to knocking down five of six shot attempts to cut their deficit to 11 with under one minute remaining.
Another Top-10 TBA Takedown
With Saturday's win, Tennessee has now won five straight home games against top-10 opponents.
March 2, 2019 — No. 7 Tennessee 71, No. 4 Kentucky 52
Dec. 22, 2021 — No. 19 Tennessee 77, No. 6 Arizona 73
Feb. 15, 2022 — No. 16 Tennessee 76, No. 4 Kentucky 63
Feb. 26, 2022 — No. 17 Tennessee 67, No. 3 Auburn 62
Jan. 28, 2023 — No. 4 Tennessee 82, No. 10 Texas 71
Saturday's game between No. 4 Tennessee and No. 10 Texas marked just the second men's top-10 matchup in the 36-year history of Thompson-Boling Arena.
Zeigler Notches Another Double-Double
Zakai Zeigler's 22-point, 10-assist double-double marked his third career double-double—making him one of just four Vols ever to record three or more career points/assists double-doubles.
Zeigler's performance on Saturday also was just the seventh in program history to include 20 or more points and 10 or more assists.
Next Up For UT Men's Basketball
After Saturday's brief hiatus with the SEC/Big 12 Challenge, the Tennessee Vols basketball team resumes conference play on Wednesday at Florida. Tipoff is set for 6:00pm CT on ESPN2.