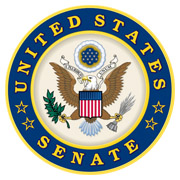 Washington, D.C. – When I'm out and about in Nashville, I hear from tour managers, business managers, talent agents, and artists about their frustration with online ticket sales. This week, I pressed Ticketmaster and other ticketing industry professionals on how they plan to crack down on bots and protect consumers.
In 2016, I passed the BOTS Act, giving the FTC the authority to intervene and go after these bots that work against these ticket platforms. The FTC and Ticketmaster need to get serious about regularly exercising that authority. Whether you're a fan of the Grand Ole Opry or Taylor Swift, you should not find it difficult to buy a ticket.
Weekly Rundown
More than 8,000 servicemembers were discharged because of the Biden administration's unjust COVID vaccine mandate, and many were denied the benefits of honorable service. This is an utter slap in the face to the brave men and women who have volunteered to defend our nation. While we were successful in rescinding the military COVID mandate, we must now ensure separated servicemembers are offered immediate reinstatement and full compensation for their loss of benefits.
The National Institutes of Health (NIH), the nation's leading medical research agency, has been far from transparent, covering up grants for gain-of-function (GoF) research in Wuhan and refusing to release critical data regarding allegations of millions in royalty fees paid to in-house scientists. That's why I introduced legislation to create an independent Inspector General within the NIH. The American people deserve to know that their tax dollars are being spent responsibly and to advance scientific research.
This National School Choice Week, I introduced the Education Choice for Children Act to provide students and their families with the financial resources to choose schools and programs that best fit their needs. Our children deserve access to a great education, regardless of zip code.
Senator Bill Hagerty and I were delighted to kick off our first Tennessee Tuesday of the year this week! Sign up to join us every Tuesday the Senate is in session.
Marsha's Roundup
ICYMI
The left has proven that for every inch of power they seize, they will take a mile of our liberty – including the freedom to use a gas stove. Read about it here.
This week, I joined my colleagues in rejecting Biden's mass student debt cancellation at taxpayer expense.
You can register for a Capitol tour using the Capitol Visitor Center portal.
Is there something you want to see in the Blackburn Report? Email my office to share!