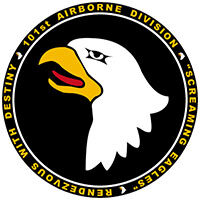 Fort Campbell, KY – Effective Tuesday, January 31st, 2023, Fort Campbell is open for limited operations and mission essential services only.
Mission essential employees remain or report as directed by your supervisor. Employees of tenant organizations and contractors should contact their supervisor for instructions. Military personnel will take guidance from their commands.
Please refer to the Digital Garrison app and the Fort Campbell Facebook page for the latest information.