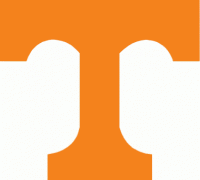 Gainesville, FL – A cold shooting night on the road plagued the Tennessee men's basketball team, as the Vols dropped their first SEC road contest of the season Wednesday at Florida, 67-54.

Zakai Zeigler (15), Olivier Nkamhoua (11) and Santiago Vescovi (11) all scored in double figures for Tennessee, but the Vols shot just 28 percent from the field as a team—their lowest percentage during conference play this season.

After trailing for nearly the entirety of the first half and by six points at halftime, Tennessee claimed its first lead since the opening minute of the game on a three from Zeigler with 12:27 remaining—part of an 11-2 Tennessee run that was kickstarted by another 3-pointer from Zeigler.
With the UT Vols possessing their largest lead of the night at 44-38 with just over 10 minutes to go, Florida responded with an offensive spurt of their own, pulling in front by nine with 5:12 to go after a 17-2 run.
Tennessee briefly cut the lead back down to six on a Zeigler three with 4:20 remaining, but were unable to draw any closer, as Florida outscored the Vols 12-5 the rest of the way.
In the first half, Tennessee fell behind by as many as 13 points and shot just 29 percent from the field, trailing by six points at the break, 27-21.
Florida was hot out of the gates, building a 17-4 lead by the under-12 media timeout. The Gators made six of their first nine field goal attempts, while Tennessee made just one of its first 10.
Nkamhoua, however, responded to the early deficit with a 7-0 run by himself to bring the Vols back within six points and tee off a 17-5 Tennessee run that narrowed the Big Orange deficit to 22-21 four minutes before halftime. After missing nine of its first 10 field goal attempts, Tennessee made eight of its next 14 shots.
Florida scored five straight points to end the first half and head into the locker room with a 27-21 lead.
Next Up For UT Men's Basketball
The Tennessee Vols basketball team returns to Thompson-Boling Arena for another home top-25 matchup Saturday, taking on No. 25 Auburn. Tipoff is set for 1:00pm CT on ESPN.