Tennessee (16-9 | 8-1 SEC) vs. Ole Miss (18-4 | 7-2 SEC)
Thursday, February 2nd, 2023 | 5:32pm CT / 6:32pm ET
Knoxville, TN | Thompson-Boling Arena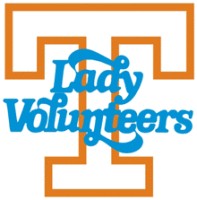 Knoxville, TN – Tennessee women's basketball team (16-8, 8-1 SEC), which is receiving votes in both major polls this week, plays host to Ole Miss (18-4, 7-2 SEC) on Thursday at 5:32pm CT at Thompson-Boling Arena.
The Lady Vols enter the contest residing in third place in the SEC standings, while the Rebels come to Knoxville as the league's fourth-place team. The match-up vs. Ole Miss is the first of two straight vs. schools from the Magnolia State, as the Big Orange women travel to Starkville to face Mississippi State on Monday evening.
UT and Ole Miss will meet for the 60th time in a series that dates back to 1977, with the Lady Vols holding a 51-8 advantage and winning the past seven meetings, including a 70-58 victory in Oxford on January 9th, 2022.
Kellie Harper's squad enters having won nine of its past 11 games and 14 of its last 18, with the only losses coming vs. (then) No. 9/9 Virginia Tech (59-56) on December 4th, at No. 2/2 Stanford on December 18th (77-70), vs. No. 5/4 UConn on January 26th in Knoxville (84-67) and at No. 3/3 LSU (76-68) on January 30th.
Tennessee returns to Knoxville after falling to the third-ranked Tigers in Baton Rouge on Monday night by eight in front of an LSU-record crowd of 15,157. The Lady Vols got a season-high 19 points from Jordan Walker along with 17 from Rickea Jackson and 11 from Jordan Horston, cutting the deficit to one in the fourth quarter before the Bayou Bengals staved off an upset-minded squad from Rocky Top.
Ole Miss enters Thursday night's battle on the heels of a comeback victory at No. 24 Arkansas, overturning a 19-point deficit to log the 11th win in their past 13 games.
Game/Upcoming Promotions
UT celebrates Black History Month.
Weekday Family 4 Pack Deal: Get four tickets and four $10.00 concessions vouchers starting at $48.00 (plus tax/fees).
Purchase a pink shirt from Orange Mountain Design and receive a free ticket to the Play4Kay game vs. Vanderbilt on February 12th. Proceeds from the shirts will be donated to the Play4Kay Foundation.
Broadcast Information
Thursday night's game will be streamed on SECN+, with Andy Brock (PxP), Kamera Harris (Analyst) and Sarah Detwiler (Reporter) on the call.
All of the games included in the ESPN package (ESPN, ESPN2, ESPNU) will be available through WatchESPN, accessible online at WatchESPN.com, on smartphones and tablets via the WatchESPN app, and streamed on televisions through Amazon Fire TV, Apple TV, Chromecast, Roku, Xbox 360 or Xbox One to fans who receive their video subscription from an affiliated provider.
The contest also can be heard on Lady Vol Network stations and by audio stream, with Brian Rice on the call and Andy Brock serving as studio host.
A link to the live audio stream can be found on the Hoops Central page or the schedule on UTSports.com.
For a list of Lady Vol Network affiliates, please click on the Fans tab at the top of UTSports.com, select Vol Network and then click on the Vol Network Affiliates tab.
Air time for games on the Lady Vol Radio Network generally occurs 30 minutes prior to tip-off.
The Lady Vol Network broadcast also can be heard frequently on satellite radio via SiriusXM and the SXM App. but will not be available this game.
Looking Back At The LSU Game
Tennessee pulled within one in the fourth quarter before ultimately falling to No. 3/3 LSU in a 76-68 nail-biter in front of a packed house in the Pete Maravich Assembly Center on Monday night.
Graduate Jordan Walker was the top scorer for UT (16-8, 8-1 SEC), hitting 60 percent from the floor en route to 19 points to set new SEC and season highs. Senior Rickea Jackson was close behind with 17 points and eight rebounds, and fellow senior Jordan Horston was also in double figures with 11.
The Tigers (21-0, 9-0 SEC) were led by Alexis Morris who turned in a career-high 31 points, while Angel Reese managed a double-double on the night with 18 points and 17 rebounds in front of a Maravich Center record basketball crowd of 15,157.
Jojo Elevating Her Play
Jordan Walker is averaging 6.9 ppg., 4.2 rpg. and 3.7 apg. (7th in the league) in SEC play while putting up 5.0, 3.3 and 3.0 in all games.
Jojo has the SEC's No. 3 assist/turnover ratio in league contests as well at 1.94.
Darby Doubling Up
Tess Darby shot 40 percent from beyond the arc at LSU, hitting two treys to tally multiple 3-pointers for the 14th time this season and bring her 2022-23 total to 46, which is 23 from making the UT season top 10.

With 102 made threes in her career, the junior pulled within 31 treys of catching Sidney Spencer to land among the top 10 career totals in program history.
Jill Productive Again
Jillian Hollingshead continued a productive trend over the past three games.
After tallying 11 points and nine rebounds vs. UConn last game, and eight and four vs. Missouri on January 22nd, Hollingshead had seven points and five rebounds off the bench vs. LSU in 17 minutes to lead all reserves in the contest.
Over her last three games, Hollingshead is averaging 8.7 ppg. and 6.0 rpg. while shooting 68.8 percent from the field.
Drawing Big Crowds
The 13,804 on hand for the UConn game on January 26th, 2023, ranked as Tennessee's largest women's home crowd since February 14th, 2015, when the Lady Vols had 16,013 for a 72-58 win over Kentucky.
The very next game, UT and LSU drew 15,157 on January 30th, 2023, to set the Pete Maravich Assembly Center all-time record for attendance.
Tennessee/Ole Miss Notes
UT is 23-2 in games played in Knoxville, 22-4 in Oxford and 6-2 at neutral sites.
Tennessee has won 35 of the last 36 meetings with Ole Miss, and the UT Lady Vols have won 20 straight over the Rebels in Knoxville, with the last UM victory (69-65) on January 31st, 1987, in Stokely Athletics Center.
UT's Kellie Harper is 6-0 vs. Ole Miss as a head coach, including 5-0 while leading the Lady Vols.
Harper was 6-1 vs. Ole Miss during her playing days at Tennessee from 1995-99.
A Look At The Rebels
Ole Miss is led in scoring by the trio of Angel Baker (15.0), Madison Scott (12.0) and Snudda Collins (10.6).
The Rebels currently hold down fourth place in the league standings at 7-2 and have won 11 of their last 13 games.
Defensively, UM allows only 35.4 percent shooting and 54.95 points per game to its opponents.
UM's Last Game
Ole Miss came from 19 down to win at No. 24 Arkansas in overtime, 76-73, on Sunday.
Marquesha Davis scored a career-high 20 points, while Madison Scott tallied 14 points and 12 boards.
Erasing the 19-point deficit, was the largest comeback to win for Ole Miss since storming back from being down 12 against MTSU to win 65-56 in 2017.
Last Meeting Between UT/Ole Miss
No. 7/8 Tennessee picked up a 70-58 road win on Jan. 8, 2022, ending the Rebels' 13-game win streak.
Junior Jordan Horston was the top scorer for the Lady Vols (15-1, 4-0 SEC), turning in a double-double with 20 points and 11 rebounds. Graduate Alexus Dye was also a top producer with 17, while sophomore Tess Darby scored a career-high 13 points.

Ole Miss (13-2, 1-1 SEC) was led by Shakira Austin who finished with 26 points and nine rebounds. Lashonda Monk was also in double figures with 11.
Last Time In Knoxville
The No. 20/22 Lady Vols held off an upset-minded Ole Miss team, earning a 68-67 win in Thompson-Boling Arena on January 28th, 2021.
Senior Rennia Davis led Tennessee (11-3, 5-1 SEC) with 21 points and seven rebounds, and junior Rae Burrell logged 17 points and three rebounds.
Sophomore Jordan Horston was also in double figures, managing 13 points and three assists.
Donnetta Johnson was the high scorer for Ole Miss (7-6, 1-6 SEC) with 19 points, and Shakira Austin and Snudda Collins were close behind with 16 and 13, respectively.
Next Up For UT Women's Basketball
On February 6th, the Tennessee Lady Vols basketball team will be in Starkville for their second meeting this season with Mississippi State.
That game is slated for 6:00pm CT (7:00pm ET) at Humphrey Coliseum. The contest will be televised by the SEC Network.