#6 Tennessee (19-4 | 8-2 SEC) at Vanderbilt (11-12 | 4-6 SEC)
Wednesday, February 8th, 2023 | 6:00pm CT / 7:00pm ET
Nashville, TN | Memorial Gymnasium | TV: SEC Network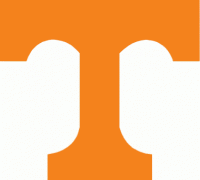 Knoxville, TN – The sixth-ranked Tennessee Vols basketball team travels to the state's capitol for a midweek road battle, taking on Vanderbilt Wednesday at 6:00pm CT.
Fans can catch Wednesday's game on SEC Network and online or on any mobile device through WatchESPN. WatchESPN can be accessed through the ESPN App, or online at espn.com/watch. Roy Philpott (play-by-play) and Pat Bradley (analyst) will have the call.

Fans can also listen live on their local Vol Network affiliate to hear Bob Kesling and Bert Bertelkamp describing the action.

Tennessee (19-4, 8-2 SEC) bounced back from a midweek road loss last week with a 46-43 home win over No. 25 Auburn on Saturday. On a day where both teams struggled offensively, Josiah-Jordan James recorded the fifth double-double of his career with 15 points and a career-high 14 rebounds.
Wednesday's matchup is Tennessee's second against Vanderbilt this season, as the Vols recorded a 77-68 win over the Commodores in Knoxville on January 10th. Overall, Tennessee has won 11 straight over Vanderbilt—tied for its longest win streak in the history of the series.
The Series
Tennessee leads its all-time series with Vanderbilt, 129-75, dating to 1922. This is the 205th meeting.
Only 181 miles separate UT's Thompson-Boling Arena and Vanderbilt's Memorial Gym.
Tennessee has won 13 of the last 14 meetings in this series, including each of the last 11.
The 11 straight triumphs match UT's longest win streak in the history of the series (also 1943-49).
The Volunteers are riding a six-game win streak at Vanderbilt's Memorial Gym.
The Vols have out-rebounded the Dores in each of the last eight meetings.
During the Rick Barnes era, Tennessee has held Vanderbilt to an average of 67.1 points per game (1,073 points in 16 games).

The Vols are riding a 12-game win streak against in-state opponents.

Tennessee will return to Nashville next month for the 2023 SEC Tournament at Bridgestone Arena.
Scouting Report
The Vols have held the No. 2 spot in the NCAA's NET ratings since January 3rd.
Tennessee has two wins over teams with a current top-10 NET rating—No. 8 Texas and No. 10 Kansas. UT is one of only seven teams in the country that can claim that.
During SEC play, Tennessee leads the league in scoring defense (55.1 ppg), free-throw percentage (.765) and assists (15.9).
Zakai Zeigler averages a league-best 6.7 assists during SEC play while ranking among the league leaders in both steals (2.0, 3rd) and assist/turnover ratio (2.91, 4th).
Only twice in program history has Tennessee reached the 20-win mark on February 8th or sooner—2018-19 (February 2nd) and 2007-08 (February 5th).
In its last 26 games against SEC opponents, the Tennessee Vols are 23-3 with wins over every league opponent except Alabama (no meetings).
The UT Vols are riding a 21-game win streak on the linear SEC Network.
The Nation's Best Defense
For the 11th straight week, the Tennessee Volunteers own the best adjusted defensive efficiency in the country per KenPom, allowing only 84.0 points per 100 possessions.
UT owns the nation's best scoring defense (54.6 ppg), field-goal percentage defense (.343) and 3-point defense (.219).
11 times this season, the Vols have held their opponents to 50 points or less.
Only three teams have reached the 70-point mark against these Vols.
Only five opposing players have scored 20 or more points against the Vols this season.
In 23 games, Tennessee opponents have managed to make only 113 3-pointers—just 4.9 per game.
Tennessee has trailed at the break only four times this season and is outscoring its opponents 34.3 ppg to 24.8 ppg in first-half action (+9.5 ppg).
About The Vanderbilt Commodores
Vanderbilt (11-12, 4-6 SEC) has lost three of its last four games but is coming off a 74-71 home win over Ole Miss on Saturday.
Currently ranked No. 107 in the NET, Vanderbilt has played eight Quadrant 1 games this season— with the lone win coming over Arkansas at home on January 14th.
The Commodores are 8-5 at home at Memorial Gymnasium this season, including 3-2 in SEC play with losses only to Alabama and Kentucky.
Vanderbilt head coach Jerry Stackhouse is in his fourth season at the helm of the program, having posted a 50-66 record so far in his tenure. The Commodores entered this season coming off their most successful campaign yet under Stackhouse, having gone 19-17 (7-11 SEC) last season.
Fifth-year senior forward Liam Robbins, who is in his second season at Vanderbilt after transferring from Minnesota, is leading the Commodores in scoring (13.3 ppg), rebounding (6.3 rpg) and blocked shots (3.0 bpg). His 3.0 blocked shots per game rank fifth in all of Division I.
During Tennessee's 77-68 win over Vanderbilt on Jan. 10, Robbins led the way for the Commodores with 18 points, seven rebounds and three blocked shots. He was 10-for-12 at the free-throw line.
Junior guard Tyrin Lawrence, the team's second-leading scorer (11.0 ppg) has also emerged as a key contributor for Vanderbilt—averaging 14.8 ppg over his last six games.
In Rick Barnes' first season as the head coach at Clemson (1994-95), his Tigers faced North Carolina—led by the first-team All-American Stackhouse—three times. Stackhouse and the Tar Heels won all three meetings on their way to the Final Four.
Barnes, Stackhouse Now Hall Of Fame Classmates
Last month, the North Carolina Sports Hall of Fame announced that Rick Barnes and Jerry Stackhouse both are members of its 2023 induction class.
The pair will be formally honored at the hall's induction celebration on April 21 in Raleigh.
Last Clash With Vanderbilt
Fifth-ranked Tennessee defeated in-state foe Vanderbilt, 77-68, on January 10th, 2023, at Thompson-Boling Arena.
UT dominated in the second half to secure the win. The offensive charge was led by Santiago Vescovi, who finished tied for the team-high and recorded 12 points after halftime.
The offense was largely facilitated by Zakai Zeigler, who dished out nine assists.
Vols freshman Julian Phillips also scored 15 points, while Uros Plavsic added 11.
Vanderbilt was led by Liam Robbins, who finished with 18 points and seven rebounds, both team-highs. He was 10 for 12 at the free-throw line.

The Dores held a 39-37 lead going into halftime, just the second time this year the Vols trailed at the break.

The UT Vols responded out of the half with urgency. Tennessee broke off a quick nine-point run, capped by a Tyreke Key 3-pointer, and never looked back.
Second Time's A Charm
Since 2018, Rick Barnes and his staff have guided the Volunteers to a 20-5 (.800) record in regular-season rematch games (SEC Tournament games not included).
The Series, Recently
No player on UT's roster has ever lost to Vanderbilt.
Over the last four seasons (seven meetings), Tennessee has outscored the Commodores by 11.8 points per game (71.4 ppg to 59.6 ppg).
In three career games vs. Vanderbilt, Zakai Zeigler averages 11.3 points, 5.3 assists, and 2.0 steals while also impacting winning at the foul line (16 for 18).
Spanning the last three meetings in this series, Santiago Vescovi averaged 13.0 points while shooting .529 from 3-point range (9 for 17).
UT Vols Successful On The In-State Circuit
Tennessee has won its last 12 games against in-state opponents and is 28-5 vs. in-state foes under coach Rick Barnes.
Those 28 wins came against Vanderbilt (13x), Tennessee Tech (5x), ETSU (3x), Lipscomb (twice), Austin Peay State University, Chattanooga, Memphis, Tennessee State, and UT Martin.
Working On The Resume
Tennessee's postseason résumé thus far is highlighted by a decisive win over Kansas in the Battle 4 Atlantis championship game and a home triumph over Texas.
Tennessee boasts five total Quad 1 wins and joins Arizona, Baylor, Illinois, Iowa State, Kansas State and Xavier as the only programs with multiple wins over current NET top-10 teams.
The four teams that have beaten Tennessee are all ranked in the top 65 of the NET ratings: No. 9 Arizona, No. 31 Kentucky, No. 43 Florida and No. 65 Colorado.
In a December 17th true road game at Arizona, UT held what was then the nation's highest-scoring offense 17 points below its average in a five-point loss without senior standout Josiah-Jordan James (knee).
Next Up For Tennessee Men's Basketball
Tennessee is back home for another Saturday SEC showdown, taking on Missouri at 5:00pm CT inside Thompson-Boling Arena. The game will be televised on SEC Network.