Clarksville, TN – The Joseph E. Stewart Social Club recently presented a combined Scholarship Dinner & Southern Soul Dance, "for the benefit of aspiring students and a night of enjoyment".
"The Joseph E. Stewart Social Club is an organization that has been around for more than 40 years," Willie Celestine said. "We are a non-profit. Our mission is to provide scholarships and to donate to worthwhile organizations in the community.
"Everything we do is about putting money back into the community. On Saturday, we had about 245 people at Townplace Suites, and all the funds from that night's event will go to benefit the community."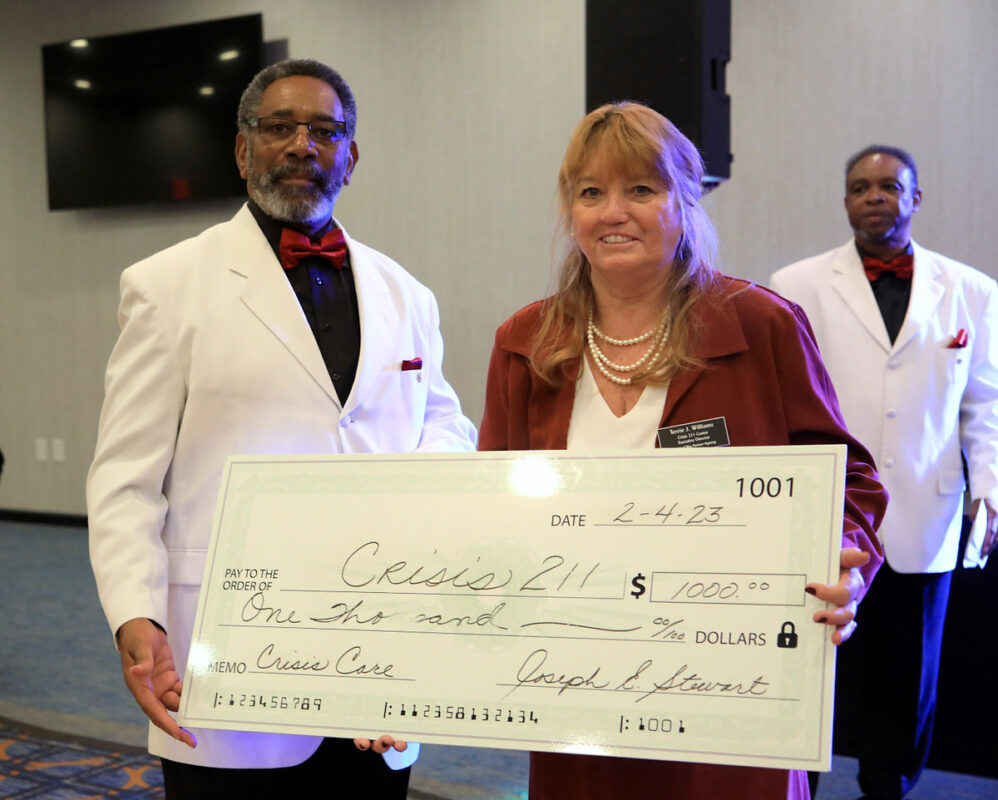 Celestine said that each year, from February 15th – August 15th, the organization accepts scholarship applications from local high school students.
"The process is open to any high school student with a GPA of 2.7 or higher," Celestine said. "interested students can contact me at my number, 931.278.6735, and we'll be happy to send all the necessary paperwork.
"Once the application process is completed, we have a Board that reviews those applications, at which time we'll decide which two (2) applicants we think might benefit most from our scholarships. We try to find students who are eager to get an education and can use a helping hand with financial considerations. We had six (6) applications this year."
This year's scholarship recipients were APSU student Trevon Williams and Bethel University student Andrew Brewer. A $1,000 check was also presented to Terrie Williams, Executive Director of Clarksville's Crisis 211 Center.
"The Crisis 211 Center has been around for 25 years or more, and they do a lot for this community," Celestine said. "They do suicide prevention, but they are also available to help with other crisis events, like if you're homeless, or can't pay your electric bill when it's freezing outside.
"They help members of the community in a variety of ways. Looking at all their efforts to help people in our community helped us come to a decision to donate to their organization."
The last component of the evening was the group's annual Southern Soul Dance.
"The entire evening turned out really well," Celestine said. "We've had some cold weather this winter, and COVID-19 has slowed us down these last few years, but tonight's event gave folks an opportunity to get out, do some good in the community, and have a little fun."
Photo Gallery