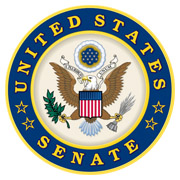 Washington, D.C. – This week, President Joe Biden delivered his second State of the Union address in front of a weary nation.
On the day Biden walked into the Oval Office, inflation sat at 1.4%, border encounters were three times lower, and our adversaries feared us.
Two years later, inflation is at a 40-year high, our national debt has exceeded $31 trillion for the first time ever, 4.6 million immigrants have illegally crossed the southern border, and Chinese spy balloons are violating U.S. airspace.
The Joe Biden administration has intentionally implemented policies to further a destructive left-wing agenda, and the American people are paying the price.
Weekly Rundown
The Chinese spy balloon was first discovered over U.S. airspace in Alaska on Saturday, January 28th, but the Pentagon did not inform the American people until Thursday, February 2nd. That's right: President Joe Biden allowed the balloon to potentially collect intelligence and spy on American military assets for a whole week before taking action. His choice to downplay and deflect such a dire national security risk is unacceptable, and the American people deserve better. Check out my long record of taking on the CCP, and read my op-ed on the balloon saga in the Daily Caller here.
With our national debt over $31 trillion and inflation still at record highs, we cannot continue with the reckless spending that will burden our children and grandchildren's futures with massive debt. That's why I introduced 1%, 2%, and 5% across-the-board spending cuts. These cuts will not impact our budget for defense, homeland security, or veterans, but take an essential step in getting our spending under control. Congress should have to practice logical spending habits and balance a budget just like every family in America.
Enjoyed talking with Tennessee law enforcement officers this week at the National Narcotic Officers' Associations' Coalition policy conference. We're working together to crack down on crime and create a drug-free future for our kids and grandkids.

You can't beat cookies with Tennesseans and an incredible sunset overlooking the Capitol! Join us for Tennessee Tuesday when the Senate is in session.
Marsha's Roundup
ICYMI