#10 Tennessee (19-6 | 8-4 SEC) vs. #1 Alabama (22-3 | 12-0 SEC)
Wednesday, February 15th, 2023 | 6:00pm CT / 7:00pm ET
Knoxville, TN | Thompson-Boling Arena | TV: ESPN2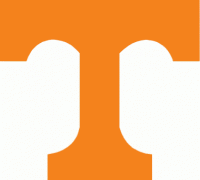 Knoxville, TN – No. 10 Tennessee men's basketball prepares for another top-10 matchup this week, as No. 1 Alabama comes to Knoxville for a top-10 showdown Wednesday at 6:00pm CT inside Thompson-Boling Arena.
Fans can catch Wednesday's game on ESPN2 and online or on any mobile device through WatchESPN. WatchESPN can be accessed through the ESPN App, or online at espn.com/watch. Karl Ravech (play-by-play), Jay Bilas (analyst) and Alyssa Lang (reporter) will have the call.

Fans can also listen live on their local Vol Network affiliate to hear Bob Kesling and Bert Bertelkamp describing the action.

Tennessee (19-6, 8-4 SEC) is coming off a second consecutive one-point loss, as the Vols fell to Missouri at the buzzer Saturday, 86-85. Despite the loss, Tyreke Key starred in the second half, scoring 21 of his 23 points on 5-of-7 shooting form 3-point range.
Wednesday marks just the third top-10 matchup in the 36-year history of Thompson-Boling Arena and the second this season. Earlier this season on January 28th, No. 4 Tennessee defeated No. 10 Texas, 82-71, while on March 2nd, 2019, No. 7 Tennessee defeated No. 4 Kentucky, 71-52. Tennessee has a current home win streak of five games against AP top-10 opponents.
For Wednesday's game, fans are asked to visit CheckerTBA.com to find out what color to wear for this year's Checker TBA game.
The Series
Tennessee trails the all-time series with Alabama, 70-82, dating to 1914. This is one of only two SEC series in which UT does not hold the advantage.
When the series is contested in Knoxville, Tennessee owns a 47-23 advantage.
Alabama has won each of the last three meetings overall.
Strangely, in the four meetings over the last three seasons, neither The Vols nor the Tide has ever posted more assists than turnovers.
Alabama is the eighth different program to face the Vols while ranked No. 1, joining Kentucky, South Carolina, Florida, Ohio State, Memphis, Kansas and Gonzaga.
The Vols have won five straight home games vs. AP top-10 teams.

Tennessee is seeking its ninth regular-season win over a top-five foe under head coach Rick Barnes, and it's 10th overall.

Barnes was an assistant coach at Alabama for the 1985-86 season.
Scouting Report
The UT Vols occupy the No. 3 spot in the NCAA's NET ratings after holding steady at No. 2 from January 3rd through February 8th.
Tennessee has five all-time wins over teams ranked No. 1 in the AP poll. The Vols are 1-1 vs. top-ranked teams at Thompson-Boling Arena, with a win over Kansas (2010) and a loss to Kentucky (2015).
During SEC play, Tennessee leads the league in scoring defense (58.6 ppg), free-throw percentage (.762), assists per game (16.1) and assist/turnover ratio (1.41).
Over the last two games, Tyreke Key is giving the Vols 17.5 points off the bench while shooting .538 from 3-point range.
Zakai Zeigler has four points/assists double-doubles this season, which rank second in program history for a career—Rodney Woods had five points/assists double-doubles from 1972-75.
In their last 28 games against SEC opponents, the Vols are 23-5 with wins over every league opponent except Alabama (no meetings).
UT ranks fourth nationally in average home attendance (18,479)—one of three SEC teams in the top four.
The Nation's Best Defense
For the 12th straight week, the Volunteers own the best adjusted defensive efficiency in the country per KenPom, allowing only 86.6 points per 100 possessions.
Tennessee owns Division I's best 3-point defense (.242) along with the nation's second-best field-goal percentage defense (.355) and third-best scoring defense (56.3 ppg).
11 times this season, the Vols have held their opponents to 50 points or less.
Only four teams have reached the 70-point mark against these Vols.
Only six opposing players have scored 20 or more points against the Vols this season.
Tennessee has trailed at the break only five times this season and is outscoring its opponents 34.2 ppg to 25.9 ppg in first-half action (+8.3 ppg).
About the Alabama Crimson Tide
Alabama (22-3, 12-0 SEC) has won 13 of its last 14 games—with the lone blemish coming at Oklahoma in the SEC/Big 12 Challenge on January 28th.
In addition to a perfect record in SEC play so far this season, the Crimson Tide own non-conference wins over Houston, Michigan State, North Carolina and Memphis. Top-ranked Alabama's only losses this season have come to UConn (November 25th), Gonzaga (December 17th) and Oklahoma (January 28th). The Tide are currently ranked No. 2 in the NET, one spot in front of Tennessee.
Projected top-5 NBA Draft pick and National Player of the Year candidate Brandon Miller is Alabama's leader in scoring (18.8 ppg) and rebounding (8.2 rpg) and is shooting .427 from 3-point range this season. The freshman is averaging a league-leading 19.0 ppg in SEC play, while his 7.8 rpg in SEC play rank fourth in the conference.
Junior guard Mark Sears, in his first season at Alabama after transferring from Ohio, has been a breakout player for the Tide this season—starting every game and ranking second on the team with 14.0 ppg in 30.8 mpg.
In his fourth season at the helm of Alabama's program, head coach Nate Oats has compiled an 83-39 (.680) record with the Crimson Tide.
Tennessee Vice Chancellor and Director of Athletics Danny White hired Oats to his first collegiate head coaching job. After serving on Bobby Hurley's staff at Buffalo as an assistant from 2013-15, Oats was named the Bulls' interim and then permanent head coach by White after Hurley left to take the head coaching position at Arizona State. Oats then served as the head coach at Buffalo for four seasons before becoming the head coach at Alabama.
Last Clash With Alabama
Despite being down two starters, 14th-ranked Tennessee battled before falling on the road to No. 19 Alabama, 73-68, on December 29th, 2021.
Olivier Nkamhoua led the Vols in scoring and rebounding with 15 points and nine boards. Santiago Vescovi had 13 points and six rebounds.
Making his first career start, freshman guard Zakai Zeigler scored 11 points and had four assists.
Noah Gurley led Alabama with 20 points on 8-for-10 shooting.
Tennessee was without two of its season-long starters—freshman guard Kennedy Chandler and super senior forward John Fulkerson.
Facing its largest deficit of the second half at 63-57 with just over six minutes remaining, Alabama strung together a 10-2 run—capped off by a Jaden Shackelford layup that gave the Tide a 67-65 lead with 1:02 remaining.
Tennessee quickly responded with a 3-pointer from Nkamhoua with 50 seconds remaining to regain the lead at 68-67, but Alabama fired back once more with a deep three from Keon Ellis to pull in front, 70-68.
After the UT Vols missed a 3-point attempt on the other end and Alabama's JD Davison went 1-for-2 at the line, Zeigler missed a potential game-tying 3-pointer.
Barnes Was A 'Bama Assistant
Rick Barnes spent the 1985-86 season as an assistant coach at Alabama under Wimp Sanderson. It was Barnes' first taste of "major" college basketball.
The Crimson Tide went 24-9 (13-5 SEC) that year and finished third in the conference.
Bama earned a No. 5 seed in the NCAA Tournament and defeated Xavier and Illinois before falling to Southeast No. 1 seed Kentucky in the Sweet Sixteen.
That Alabama team featured 15-year NBA veteran Derrick McKey, eventual Alabama head coach Mark Gottfried, five-year NBA veteran Jim Farmer and seven-year NBA veteran Buck Johnson (team's top scorer).
After Barnes' lone season in Tuscaloosa, he moved on to Ohio State to work as an assistant coach under Gary Williams.
As a head coach, Barnes is 9-11 against schools at which he once worked (he's 3-5 vs. Alabama, 1-2 vs. Ohio State, 2-0 vs. Providence, 0-1 vs. Clemson, 1-1 vs. Texas, 2-2 vs. Tennessee).
Top-10 Takedowns
Tennessee has won six of its last seven games against AP top-10 opponents. The lone loss was this season's 75-70 setback at No. 9 Arizona on Dec. 17.
The Vols beat No. 10 Texas on Jan. 28 and No. 3 Kansas in November. Last season, Tennessee beat teams ranked Nos. 3, 4, 5 and 6.
Racking Up Top-Five Wins
Tennessee has defeated nine AP top-five foes during the Rick Barnes era.

DATE OPPONENT SITE SCORE
Jan. 24, 2017 #4 Kentucky Knoxville W, 82-80
Dec. 9, 2018 #1 Gonzaga Phoenix W, 76-73
March 2, 2019 #4 Kentucky Knoxville W, 71-52
March 16, 2019 #4 Kentucky Nashville W, 82-78
Feb. 15, 2022 #4 Kentucky Knoxville W, 76-63
Feb. 26, 2022 #3 Auburn Knoxville W, 67-62
March 12, 2022 #5 Kentucky Tampa W, 69-62
Oct. 28, 2022 #2 Gonzaga (Exh.) Frisco W, 99-80
Nov. 25, 2022 #3 Kansas Bahamas W, 64-50
Schedule Intensifying
Six of Tennessee's final seven regular-season games are against the teams that surround UT at the top of the SEC standings.
Those six teams combine to boast an average NET rating of No. 31.

TEAM SEC NET KENPOM RESULT
Missouri 6th 45 48 L, 86-85
Alabama 1st 2 2 Feb. 15
at Kentucky 5th 46 44 Feb. 18
at Texas A&M 2nd 33 33 Feb. 21
South Carolina 12th 253 231 Feb. 25
Arkansas 7th 23 23 Feb. 28
at Auburn 4th 35 28 March 4
Elite Attendance
For each of the last three non-COVID-impacted seasons, Tennessee finished in the top five nationally in average home attendance. The Vols currently rank fourth in the nation with an average of 18,479 fans through 13 games at Thompson-Boling Arena.
The Vols have ranked among the top 20 in men's college basketball attendance for 17 consecutive years, including 10 seasons ranked in the top five nationally.
Tennessee's total number of season tickets sold this year (14,387) exceeded last year's average home attendance of all but 13 Division I programs. In other words, before selling any single-game tickets, the Vols were likely assured of finishing near the top 15 nationally in average home attendance this year.

2022-23 AVERAGE HOME ATTENDANCE LEADERS
1. Kentucky 19,780
2. North Carolina 19,578
3. Arkansas 19,020
4. Tennessee 18,479
5. Syracuse 17,907
Next Up For UT Men's Basketball
The Tennessee Vols basketball team heads north to Lexington for its second matchup of the season with rival Kentucky this Saturday. Tipoff is scheduled for 12:00pm CT on CBS.