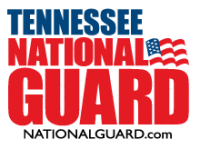 Nashville, TN – At approximately 3:00pm CT today, Wednesday, February 15th, 2023, a Tennessee National Guard UH-60 Blackhawk Helicopter crashed while conducting a training flight near Highway 53 and Burwell Road in Huntsville, Alabama.
The Madison County Sherriff's Department in Alabama responded to the crash site and reported two crew members onboard were killed.
"We are deeply saddened by the loss of two Tennessee National Guardsmen, and our prayers are with their families during this heartbreaking tragedy," said Brig. Gen. Warner Ross, Tennessee's Adjutant General. "We ask Tennesseans to join us in supporting their families during this time of unthinkable grief."
No other service members or civilians were harmed in this incident. Federal and state authorities are investigating the crash. The Tennessee National Guard will support law enforcement and other first responders handling the crash site and provide more information as details become available.